NOTE: Sadly, Shep's has now closed. 
There's been a lack of good, modern, understated Korean-inspired cocktail bars in East London.
But thankfully, one place has taken it upon itself to Shep up.
It comes to us from James 'Shep' Shepherd, and you'll find it on one of the busier stretches of the Kingsland Road. Inside, the space has parquet flooring and a fluorescent ceiling sandwiching a neat blend of Art Deco & cyberpunky touches. Here's what to expect if you pull up a stool at their concrete bar…
THE DRINKS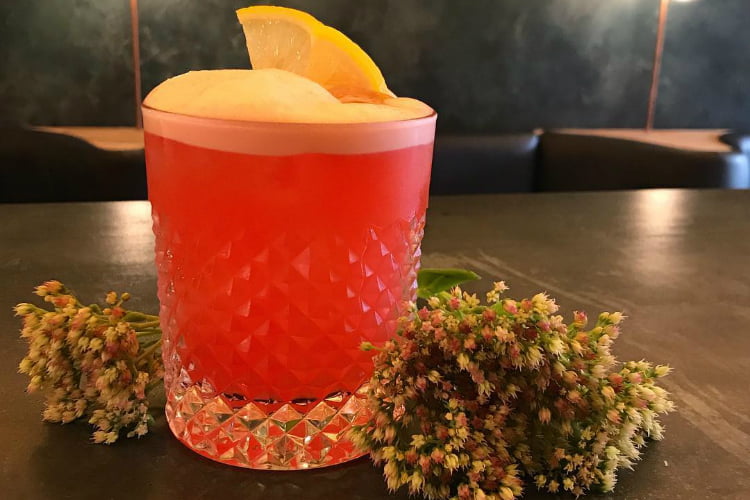 Given their Korean lilt, it's no surprise that you'll find soju on the menu, but they don't press that button too hard. The cocktail menu (which rotates every month) only occasionally integrates East Asian ingredients – which means you can expect drinks like the kimchee Bloody Mary & the Soju Cooler, alongside Old Fashioned-esque numbers like the Rocky Racoon which blends whiskey & Old Tawny port.
THE FOOD
The bar plates accompanying it all range from charred chicory with pomegranate and garlic to wings with Michelada sauce; pork belly marinated in coke and soy sauce; and cod with a little coconut and ginger.
All in all… this place is a Shep in the right direction.
NOTE: Sadly, Shep's has now closed. 
Shep's | 392 Kingsland Road, E8 4AA
---
Partial to a tipple? Peruse the Best Bars in London