Good theatre doesn't need famous actors.
Because even understudies can get stand-in ovations. Lolz!
Which is why Dean Street's Soho Theatre isn't focused on just getting in the big names, but on nurturing some of the most exciting up-and-coming writers, comedians and performers in the country… which makes it an exciting place to check out new talent.
Starting out as a fringe company in the 70s and 80s, the team finally won themselves a permanent home in 2000 – and now they try to support emerging companies in return, through an array of mentoring programmes, workshops, and residencies. Their goal? To create theatre that "does not bore, does not leave the audience feeling stupid [and is] for people who think they don't like theatre".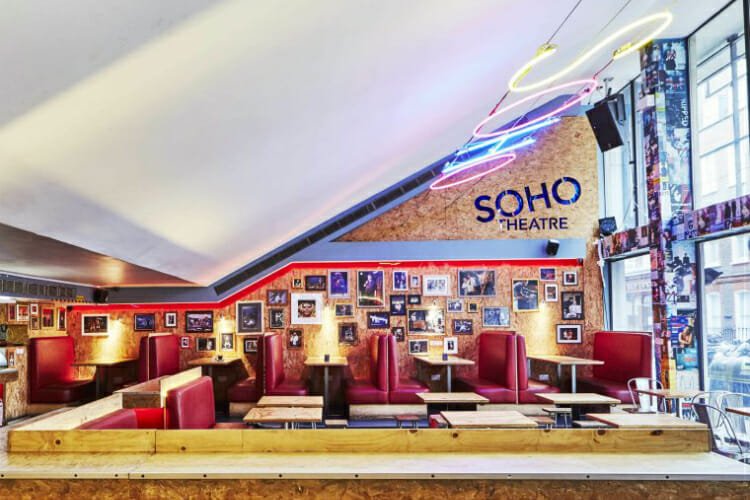 That results in an eclectic mix of over 2,000 shows a year from a diverse range of voices, from transfers of sell-out Edinburgh Fringe shows to world premieres of new writing and comedians testing out never-seen-before material. Thanks to their keen eye for diamonds in the rough, that doesn't mean you'll be taking a gamble on what you're seeing, though – they gave Phoebe Waller-Bridge her acting and writing debut, and that's worked out rather well.
As befits their unpretentious approach to programming, the Soho Theatre itself is a relatively pared-back space, with no royal boxes or ornate, gilded ceilings. Instead, its three theatre spaces are simple blank canvases, and the convivial ground floor bar a casual space filled with creative types, dates and groups of friends catching up over decently priced wine under bright neon lighting.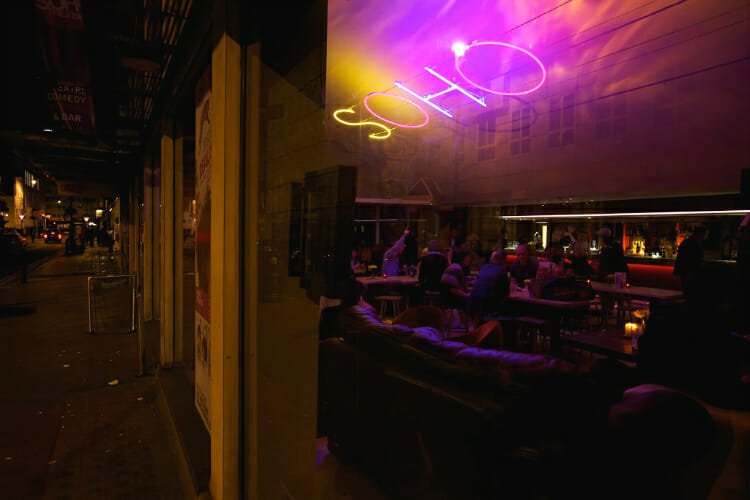 With multiple shows a night, and audiences and performers alike flowing in and out of the bar, it has all the buzz and excitement of the Edinburgh Fringe. On the same night, you could catch a comedy, musical, play or cabaret revue (with some shows combining all four), or just sit in the bar and soak up the atmosphere.
And the best part? Once you've been and inevitably fallen in love with the place, you can catch some of Soho Theatre's best shows through their on demand service online – it's like a funny, avant-garde, theatrical Netflix.
But of course it's best to head there in person…
…if, for no other reason, because your house isn't next door to Barrafina.
NOTE: Soho Theatre has shows on Monday-Saturday, with the bar open from 10am-11.30pm (midnight Fri & Sat). You can see what's on, and book tickets, HERE.
Soho Theatre | 21 Dean Street, W1D 3NE
---
Love to laugh? Check out the best comedy gigs on in London this month