The Axe | A Stellar Stokey Local With An Insane Selection Of Booze 
If you're looking for a good place to grab a drink in Stoke Newington, you should get yourself down to The Axe.
Chop, chop.
After all, it's not everywhere in town that has 22 inventive, and interesting beers on tap. Plus a couple of draught cocktails.
And the venue itself is really quite nice, too. The walls are dressed in green-on-green paint, the floor & furnishings are all wooden, and there are plant pots scattered about everywhere – even dangling from pipes above the bar. All told, it creates a warm forest-ey feeling that's only deepend by the al fresco wooden deck. The chief feature drawing the eye however is the ever-changing wooden beer board, which has a fresh set of keg & cask lines posted on it each day.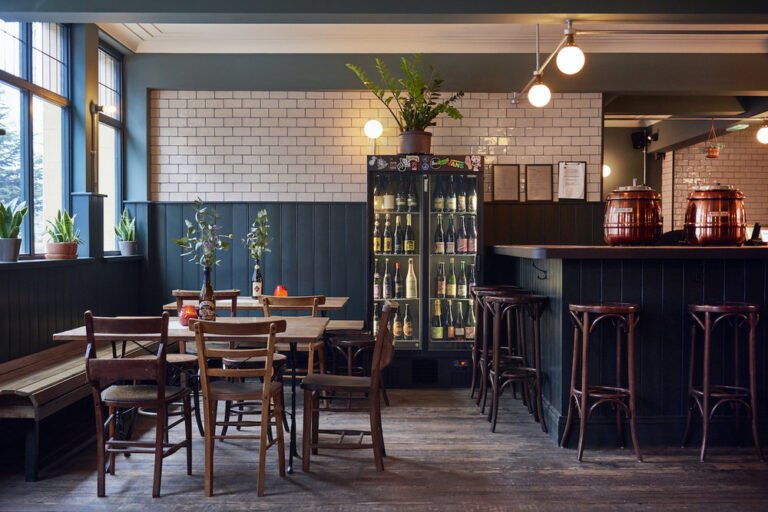 There are around 60 beers on offer at The Axe, ranging from the likes of 'extra pale' ale, to Sussex best bitter, to imperial stout, to raspberry gose, to 12% bourbon cru, to rich coffee porter and everything in between. And talking of java juice, they also have a nitro espresso martini on tap made from Demerara rum and Climpsons coffee.
To act as ballast for all that booze, there's a nice traditional pub food menu to go with it – alongside dependable pie of the day with veg, mash or chips or a fish finger sandwich… you can also push the boat out with a coconut dhal topped with coconut yoghurt and flatbread on the side, or a butternut squash, vegan feta and sage pie. All of which you can finish with a salted chocolate tart with a dark berry compote.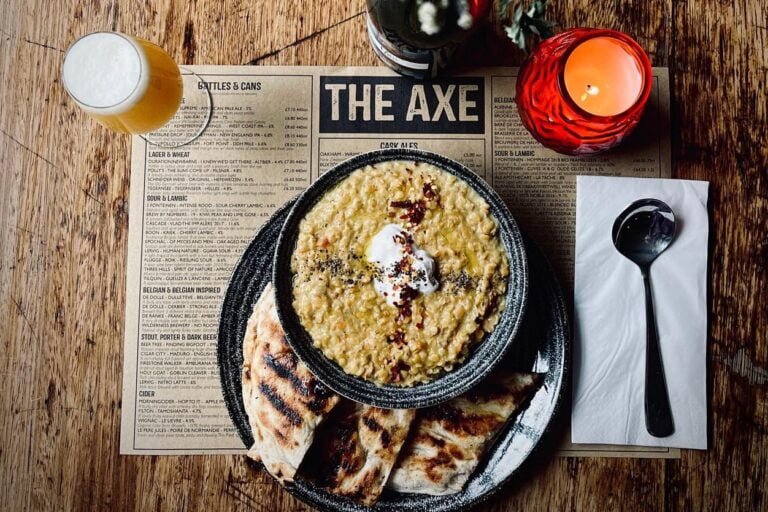 Oh, and the name? It's actually a reference to the fact that Stoke Newington is the site of the discovery of a rare Acheulian hand axe, the oldest designed object in human history, and the first tool that our species ever made rather than simply found.
Think about that over your pint.
NOTE: The Axe is open all week. You can find out more and see the day's menu at their website right here.
The Axe | 18 Northwold Road, N16 7HR
---
Couple of pints and you could probably do with some grub…at one of Stoke Newington's finest restaurants