In 1739, two very important things happened in Britain:
1) The nation went to war with Spain because of an ear. It was called The War of Jenkins' Ear. It lasted for 9 years.
2) The pub that would become The Blue Posts was founded in what would become Chinatown.
Now, over a quarter of a millennium later, Britain and Spain remain in an uneasy truce, and the folks behind vaunted restaurants The Palomar and The Barbary have renovated the The Blue Posts, turning it into a three storey palace of food & wine. Here's how each of the floors break down:
THE BLUE POSTS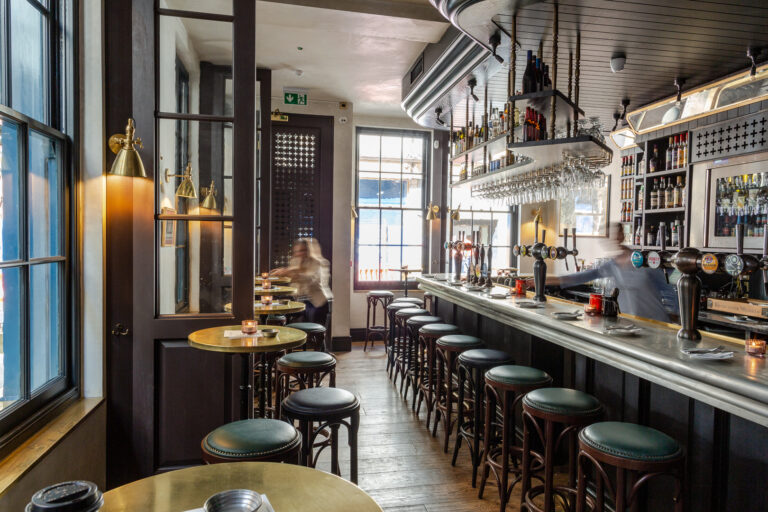 The former ground floor pub is now, well, a ground floor pub. It boasts the same high ceilings and large windows it's had for the last 275 years, and has been given a makeover with leather barstools, dark green walls, and a brushed metal bar. Here you can peruse a lineup of independently brewed cask ales, craft beers & ciders including Mondo Brewing's flavourful Denis Hopp'r, some punchy Sussex SeaCider, and 'World's Best Pale Ale' winner Sambrook's Wandle.
In the mood for something more refined? Then head upstairs to,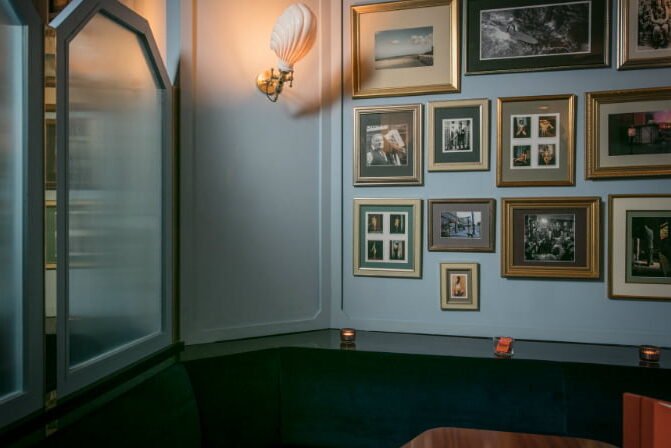 Named for the character Evelyn Mulwray (played by Faye Dunaway in Chinatown), The Mulwray is a richly decorated wine bar; dark velvets, marble and satin brass details contrasting with furnishings in soft pink. There's an entire backlit wall of wine dominating one side of the room, but the centrepiece is a wood burning stove sitting in front of the golden brass bar, where you can order a from a weekly changing list of small-producer wines by the glass.
Head down into the beer cellar, and instead of beer you'll find,
Named after (you guessed it) Faye Dunaway's character in Chinatown, this is an intimate chef's table space, with only 12 seats surrounding a small kitchen space, where dishes are passed from the range straight to the guest. The menu is Modern European, Michelin-starred, and entirely delicious.
In short, get over 'ear.
NOTE: The Blue Posts is open Mon-Sat; the Mulwray is open Tues-Sat. You can find out more and book a table upstairs right HERE.
The Blue Posts | 28 Rupert Street, W1D 6DJ
---
Partial to a tipple? Peruse the Best Bars in London