The Culpeper | Pub, Restaurant & Hotel in Spitalfields
Things that are purportedly hard to find:
A good man.
Inner peace.
The other sock.
And places that combine – over four levels of a Victorian corner building – basically everything you could want, at any given time from lunch to dinner, in any given place near Spitalfields.
The good news regarding that last one: we've found it. It's called The Culpeper, an establishment named in honour of the 17th-century herbalist, physician, astrologer and Spitalfields local Nicholas Culpeper, and which under one roof(top) combines a pub, restaurant, hotel and greenhouse.
About that. About all that…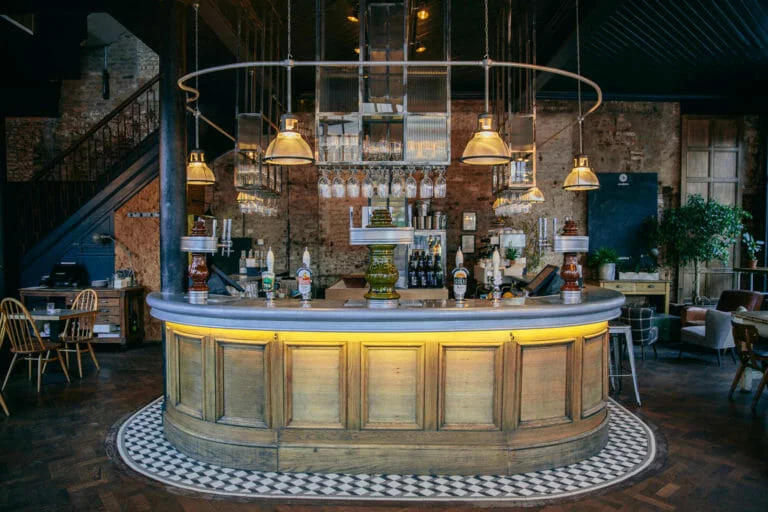 The Pub is located on the ground floor. It's open for coffee, lunch and dinner (until 1am on weekends, for the love of shapes); is adorned with giant, dark wood windows; has a centrepiece U-shaped bar behind which a selection of continental draught lagers and locally bottled beers are kept cold, and – among a relaxed menu of home made pies and fat roasted potatoes – importantly serves popcorn with ground up pork scratching seasoning.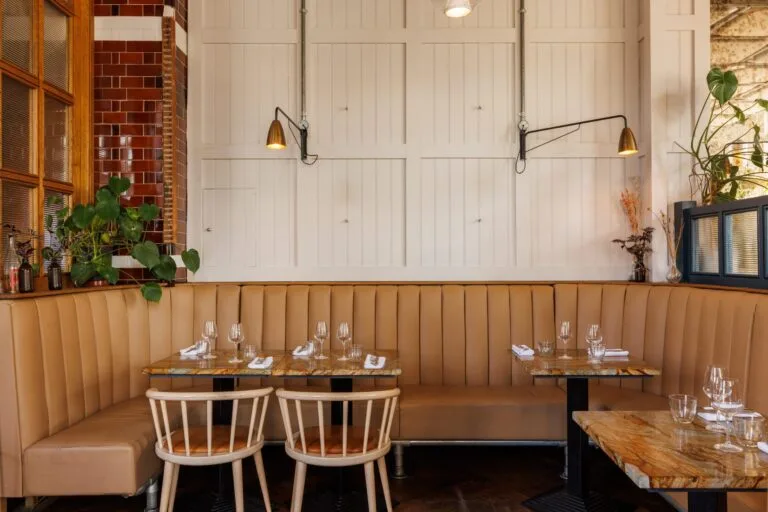 The Restaurant is one level up. With a focus on regenerative farming and reducing waste, The Culpeper's modern English bistro plates up a slightly fancier selection of still simple, unfussy dishes in the form of a constantly changing menu of three courses, alongside an aperitif and digestif of the week. This is where you want to eat.
The Rooms are on the second floor: a couple of modestly sized but well-appointed bedrooms that make for some of the nicest places to stay in Shoreditch, and are particularly useful if you've enjoyed the ground and first floors a little too heartily.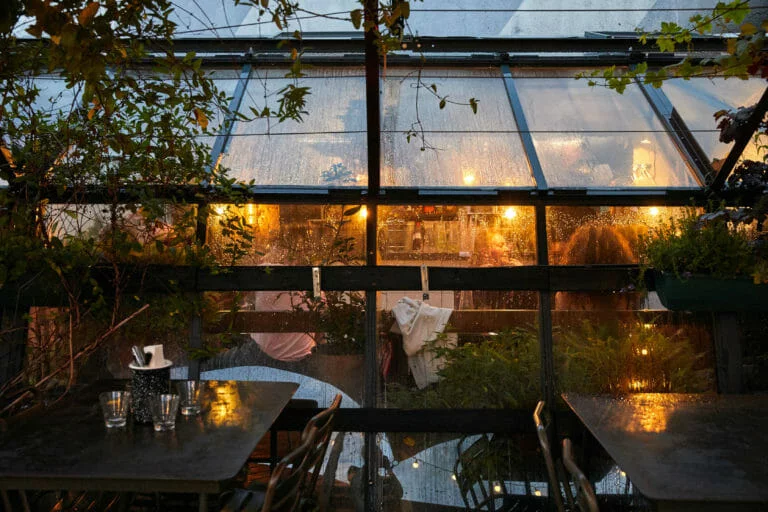 The Rooftop is on the rooftop. It has its own bar serving signature cocktails; gardens supplying herbal tinctures for said cocktails; a bespoke grill from the London Log Company; a view of the City's towering skyline; AND, The Culpeper's intimate, 12 – 14 seater glass greenhouse where you can eat, drink and be merry under the sun and stars; rain, hail or shine. As well as occasional astronomy nights where you can stargaze with hot cocktails.
So, yep: that'll cover inner peace as well.
NOTE: The Culpeper is open daily. You can book a table or room, and find out more, HERE.
The Culpeper | 40 Commercial Street, Spitalfields, E1 6LP
---
Like bars with a view? Check out your ultimate London rooftop bar guide