You know how the backs of huge old wooden ships used to have widows that bowed out, so that the officers could look out over the water?
Well that's how it feels sitting on the second floor of the Cutty Sark Tavern.
There, you're at the top of a column of curved windows that juts out from the building's front, looking out over the Thames. And with the pub's mass of wood and nautical trappings, it feels almost as if you're at sea. Particularly if you've already had a little liquid ballast.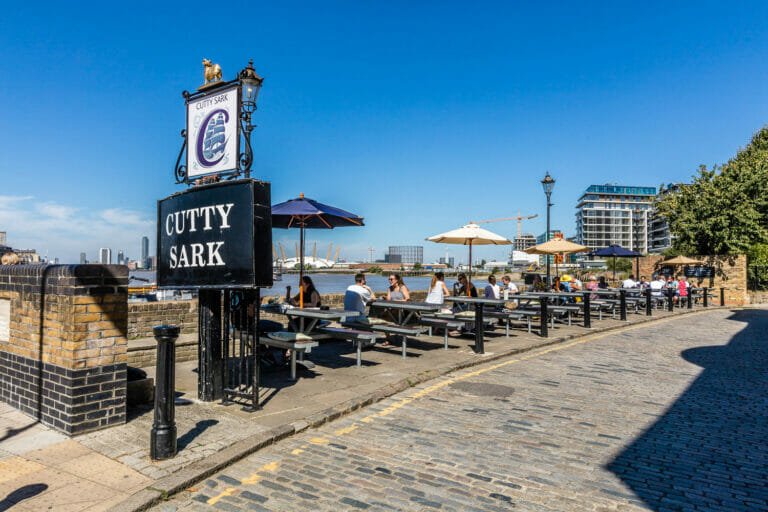 Slightly strangely, it's not the closest pub to the actual Cutty Sark at all. There are a dozen between the ship and its namesake. And stranger still, the pub itself is actually older than the ship it's named after. In fact, the building dates back about 50 years before the tea clipper was constructed, it just chopped and changed its name with the tide for a while, before settling on its current moniker when the famous boat came to rest in Greenwich permanently. Now its a Youngs Pub, but they've been smart enough to keep enough of the original charm intact while adding their own modern flourishes.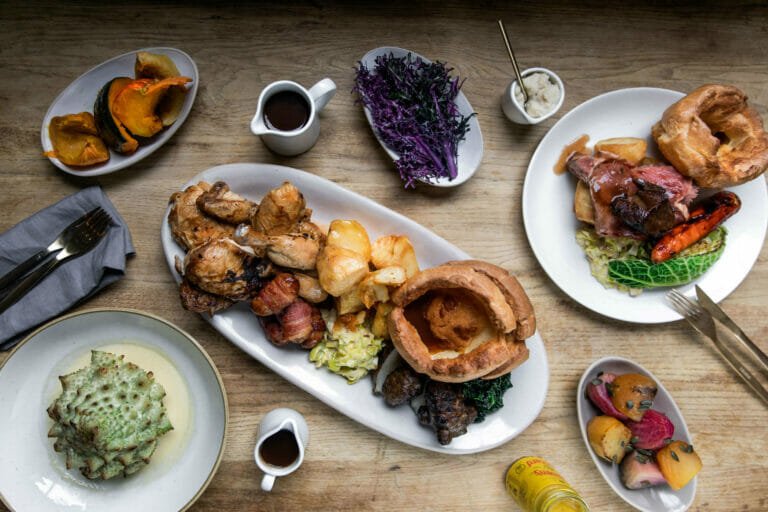 The food is predominantly British, with the occasional newfangled foreign item snuck in because it's too delicious to ignore – witness beer-battered cod & chips; a venison, pheasant, and partridge stew; some sriracha & honey chicken wings; or a vegan chocolate brownie with coconut ice cream.
The drinks are pretty much standard Youngs pub fare, but that's not necessarily a bad thing – there's certainly nothing wrong with a bourbon Old Fashioned or an Aperol Spritz, and lesser still with a pint of cask-conditioned ale, or something on draught from the Camden Brewery.
You know, whatever floats your boat.
NOTE: The Cutty Sark Tavern is open daily. You can find out more and make a booking at their website right HERE.
The Cutty Sark Tavern | 4-6 Ballast Quay, Greenwich, SE10 9PD
---
Looking for a great boozer? Here's our pick of the best Greenwich pubs