A navy's lost without its port…
…and ale, and rum.
But thankfully, the pubs in Greenwich won't let that happen. Particularly not The Gipsy Moth. Set in a grade I listed building, it's literally within view of the Cutty Sark, and it used to be in view of the actual Gipsy Moth, too… which, for the uninitiated, was the small boat that was designed specifically for Sir Francis Chichester to become the first person to sail around the world single handedly, at the tender age of 66 no less. He succeeded, which is why they call 'Sir' Francis Chichester. The Moth has gone now, but there's a picture of her at the back of all new passports.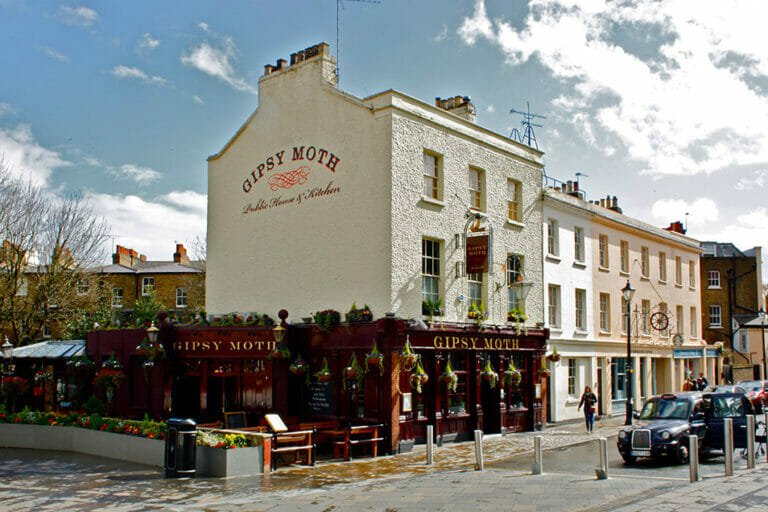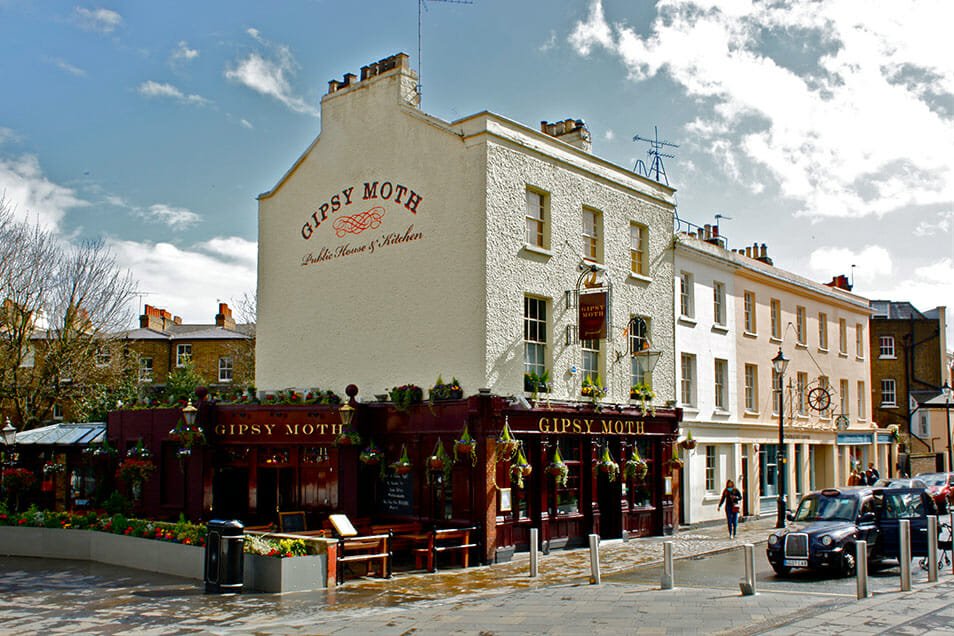 Her namesake pub, which sits in the looming shadow of the Cutty Sark's huge masts, is a suitably old fashioned establishment. There's enough wood lining the walls and floors to make the place look a little nautical itself. There's an extensive beer garden out the back, and even a little conservatory area to boot.
As far as food is concerned, it's all classic pub fare with staples like fish & chips, full Sunday roasts with all the trimmings, and slow-cooked pork belly; but also crispy duck salads, pan-fried sea bass, and lamb koftas. But beyond that, they're branching out into newfangled, millenial-friendly Beyond Meat burgers, and Nourish Bowls filled with charred broccoli, roasted chickpeas, and pomegranate.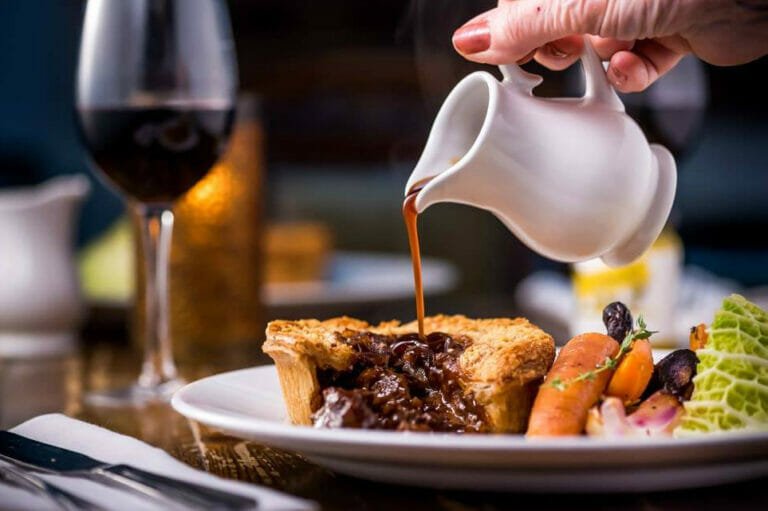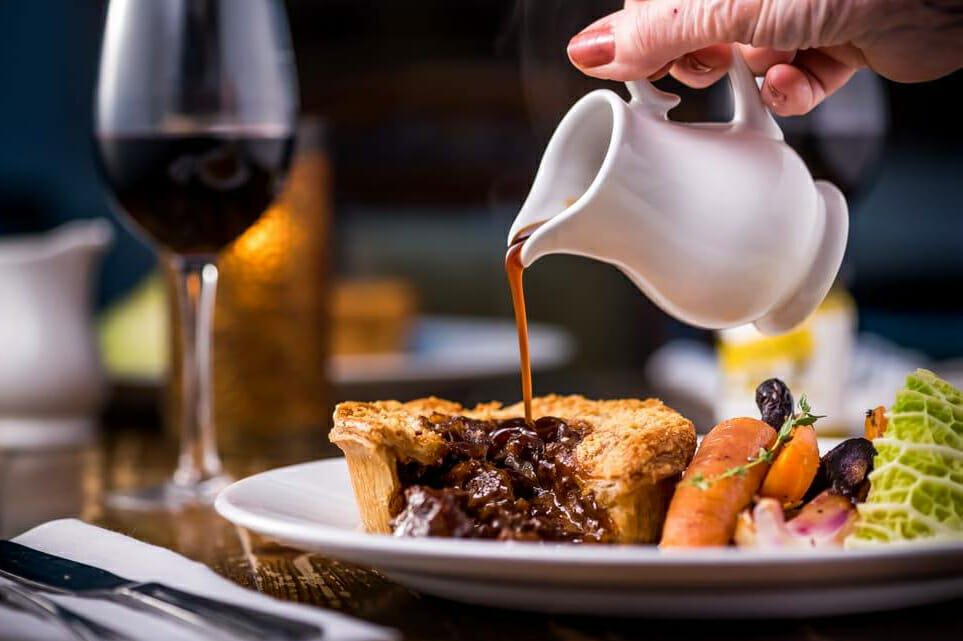 Oh, and let's not forget this is a pub, so there's plenty of beer and cask ales. Buuuut there are also dozens of wines, several ciders, and a selection of cocktails. In fact, there's a dedicated gin cocktail menu too (which includes a fruity number that blends Flor De Sevilla gin with blood orange syrup and grapefruit bitters).
And port.
NOTE: The Gipsy Moth is open daily. You can find out more, and make a booking, at their website right HERE.
The Gipsy Moth | 60 Greenwich Church St, Greenwich Peninsula, SE10 9BL
---
And once you've ticked off The Gipsy Moth…you can have a go at all these other great restaurants in Greenwich.