After their success in West London, the team behind The Little Yellow Door and The Little Blue Door have had to find a new, unmarked door that nobody knows about.
And while they tried to throw us off the scent by playing merry havoc with the ROYGBIV order, we've found it.
Tangerine orange – and fairly more conspicuous than its siblings, thanks to the pavement seating outside – it's just across the way from Clapham Common tube station. Those who have knocked on their doors before will know what to expect behind it: a beautifully styled restaurant and bar, laid-out like a flat, that's home to raucous supperclubs, flaming cocktails, dancing, boozy brunches, board games and more.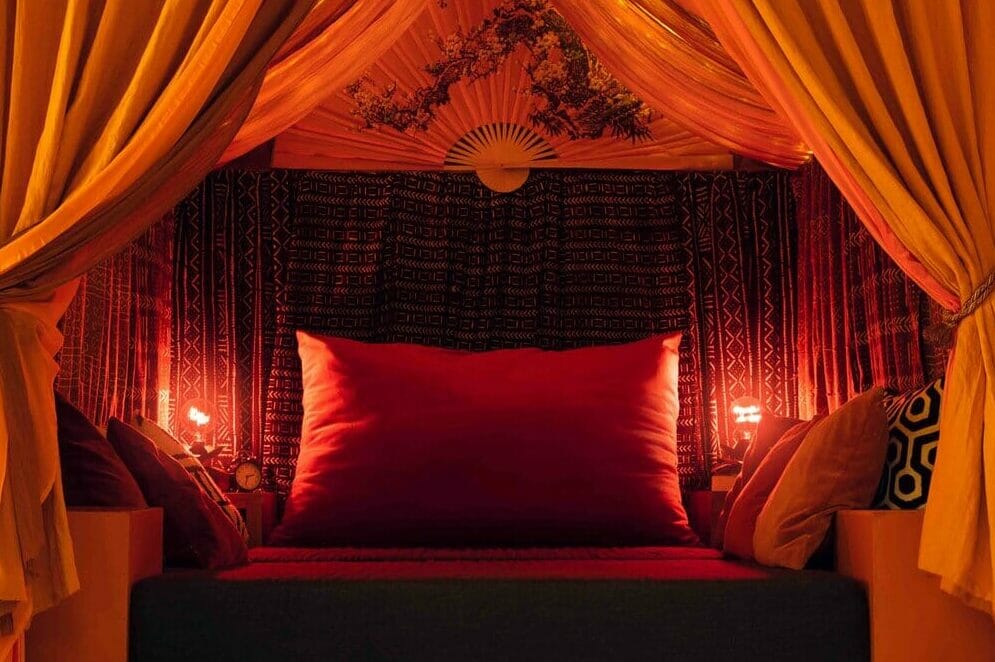 This time, the place is huge. There's a warren of spaces to explore – each available to hire for your own personal shindig – from plush lounges with velvet sofas, to seductive day-beds, a suntrap terrace, a neon-lit party room (fitted with an N64), and a conservatory with its own gin bar.
Besides the jazzy decor, TLOD also shares its siblings' love of bottomless brunch. Sure, there are eggs on house-cured smoked salmon, and avo on toast… but you'll likely want to take on the Ultimate Giant Pancake Tower, an obscenely tall stack of pancakes smothered with chantilly cream, summer fruits, chocolate sauce, berry coulis, nut brittle and honeycomb, serving three to four people, or five who aren't trying hard enough.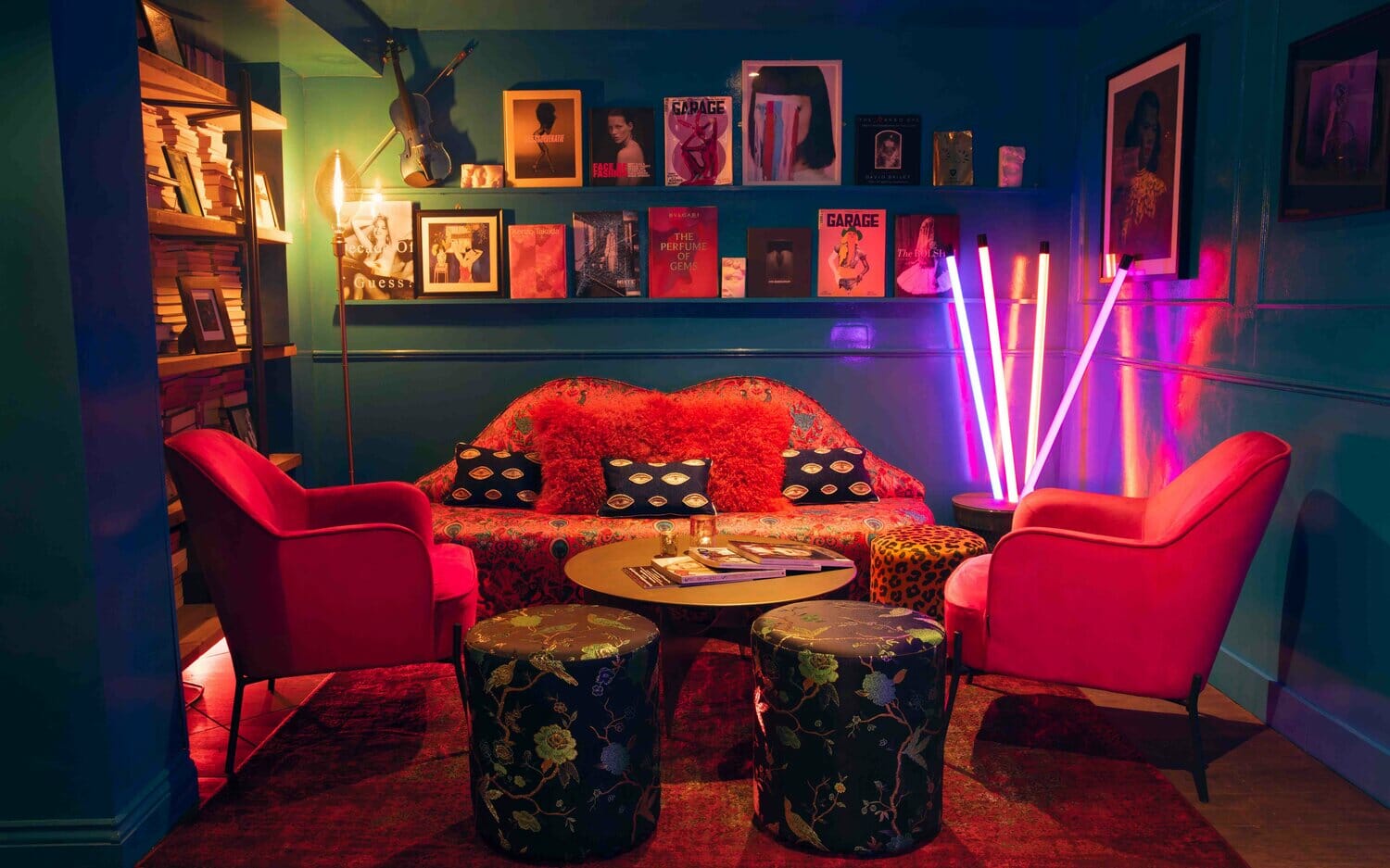 Finally, given that we're all working from home a lot more, it makes sense that you can work from this home, too – and for less than a tenner a day, you can book yourself a comfy seat and crack on with bottomless tea and coffee…
…and playing with other people's dogs.
NOTE: The Little Orange Door is open daily for working (9am-5pm), plus evenings Wed-Fri and all day on weekends. You can find out more, and book a table, HERE.
The Little Orange Door | 16a Clapham Common South Side, London SW4 7AB
---
Like knocking on mysterious doors? Peruse our guide to London's best speakeasies