Welcome back to your favourite bar-on-a-museum-rooftop; The Midnight Apothecary.
And don't worry – they don't only take doctors' orders.
Going strong since 2011, it's the botanical brainchild of Lottie Muir, aka the Cocktail Gardener, who – when asked if she would take over the unloved wasteland perched atop Rotherhithe's tiny Brunel Museum – not only spruced the space into a charming fairy-lit urban garden, complete with salvaged garden furniture, firepits, and thriving vegetable and herb patches; but did the sensible thing and brought in booze, too.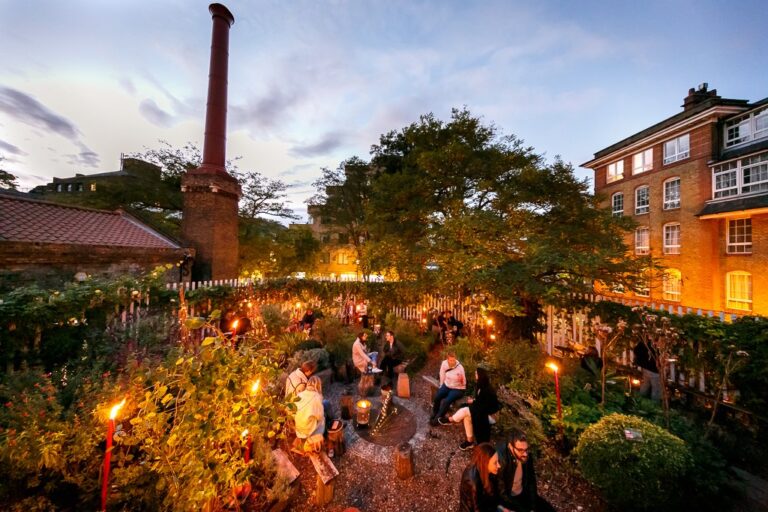 Now that the balmy evenings have made their return, The Midnight Apothecary will be opening the gates once more every Friday and Saturday throughout the summer. You can head up to the garden for a botanical cocktail like the hibiscus, blackcurrant leaf and blackberry Mojito, tuck into any hot food you care to order in, and toast a limitless supply of free marshmallows and s'mores on your own personal fire-pit. And with space for just 40 in this secluded grove, The Midnight Apothecary has a truly special, intimate atmosphere that's hard to match anywhere else (and makes booking ahead pretty much essential).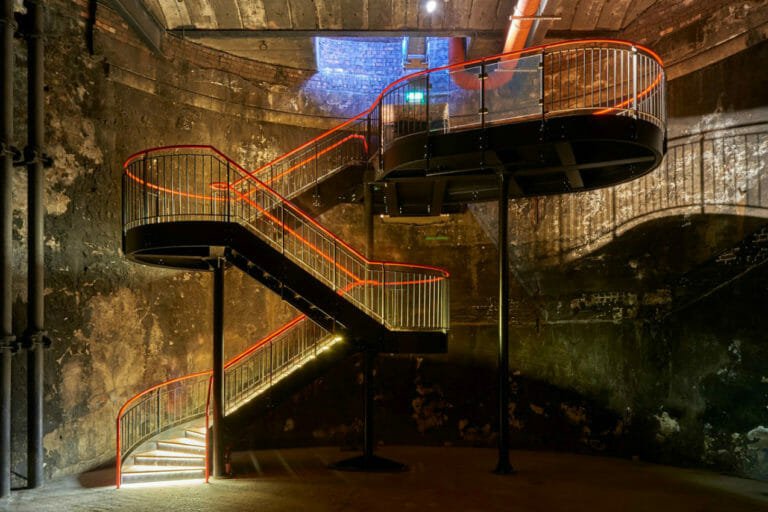 Beneath the rooftop garden is, perhaps, the most unexpected part of the Brunel Museum. It's the cavernous, underground shaft designed by Brunel senior (and where Brunel Jr. almost drowned while building it). It's a vast chamber half the size of Shakespeare's Globe, which once led to a subterranean tunnel beneath the Thames in the early 19th century. Now, those tunnels are used by the tube, and this grand entrance hall is now used for quirky events like DEBUT's hidden concerts. And whenever The Midnight Apothecary's open upstairs, they'll happily take you on a subterranean tour. In short, you should definitely check it out.
That's our order.
NOTE: The Midnight Apothecary is open on Friday & Saturday evenings throughout the summer. Entry costs from £8 – you can book right HERE.
The Midnight Apothecary | Brunel Museum Rooftop Garden, Railway Avenue, SE16 4LF
---
Looking for a bar with a view? Check out your ultimate London rooftop bar guide