The Prince.
It's the king of West London pubs.
And now it's been spruced for the new season with a retractable roof.
Having first opened a couple of years back in the former Prince of Wales pub in Earl's Court, the team (who are also behind two other pergola-related pop ups, Pergola Paddington and Pergola Olympia) have lovingly fashioned it – and the 3 buildings next to it – into a veritable avenue of epicurean indulgence for the warm seasons. Here's how it all breaks down…
–
3 BARS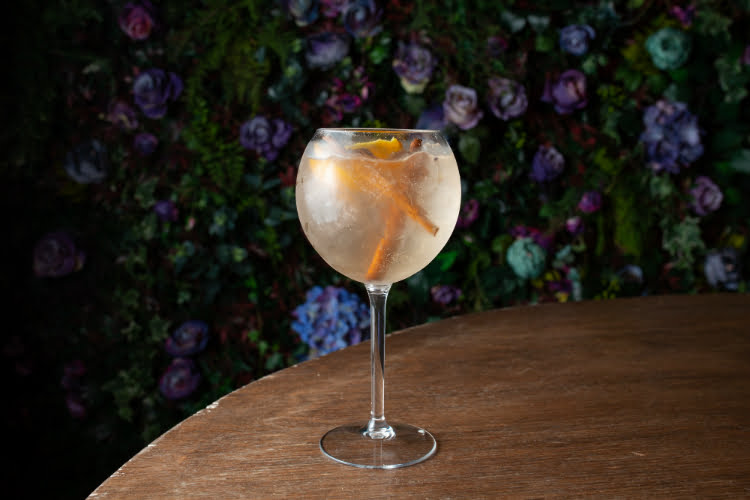 The heart of the operation here is the pub; a renovated Victorian boozer fitted out with vintage pendant lights, whitewashed walls and exposed brickwork. Downstairs is the buzzier of the two levels, while upstairs is the Tudor Room – a private hire area complete with its own bar. The drinks have been given a warm-weather twist, with Summer Negronis, rum punch on tap, and house-blended botanicals (like a g&t with extra fruits, herbs, and spices).
–
4 RESTAURANTS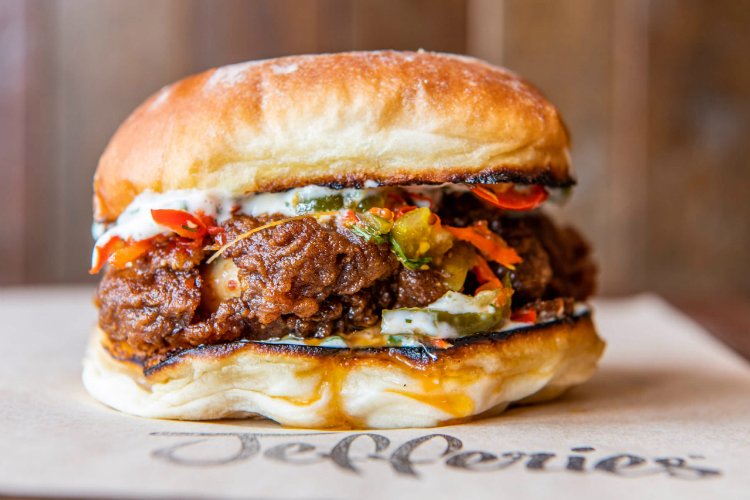 Staying true to their street food roots, they've made the most of the space by bussing in four vendors to take residence in the formerly disused buildings to the side of the pub. Here you'll find Edu, the tapas-slingers you might have spotted in Flat Iron Square; pizza-slingers Homeslice; burger kings Patty & Bun; and an all-new concept grilled & fried chicken restaurant from the Patty & Bun peeps called Jefferies.
–
1 SECLUDED WOODLAND GARDEN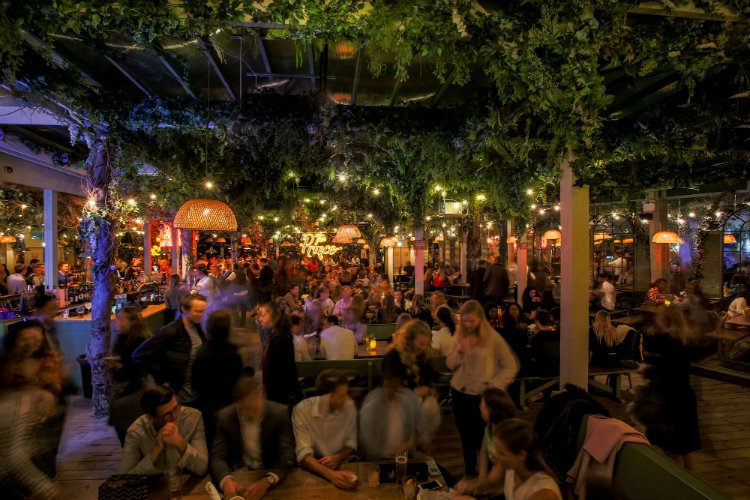 Tucked away behind the pub and street food kitchens, this hidden, flower-laden oasis is accessible from the back of each of the buildings via the al fresco dining terrace. Follow it down and you'll find a magical, fairy-lit warren, overhung by a pergola festooned with tumbling garlands of wisteria and hydrangeas. And that roof is now retractable…
…so things needn't get heated when you fancy a drink.
NOTE: The Prince opens on April 25th for the summer season. Bookings are free for up to 199 people, and you can sign up for a free rum punch on their website HERE.
The Prince | 14 Lillie Road, SW6 1TT 
Last Updated: 24th April 2019
---
Partial to a tipple? Peruse the Best Bars in London