Alexandra Palace Beer Garden | Pints with panoramic views
We know you like to keep a running list of London's biggest panoramic beer gardens in your head. We all do.
Well today, it's going to be upended, by The Terrace at Alexandra Palace.
See, with 1,500 sqm of tables, it might actually be the biggest beer garden in London, full stop. And no, it doesn't have a lah-di-dah pub attached to it, but it does have a palace, so if anything that's a step up. And it's not like there's any less beer.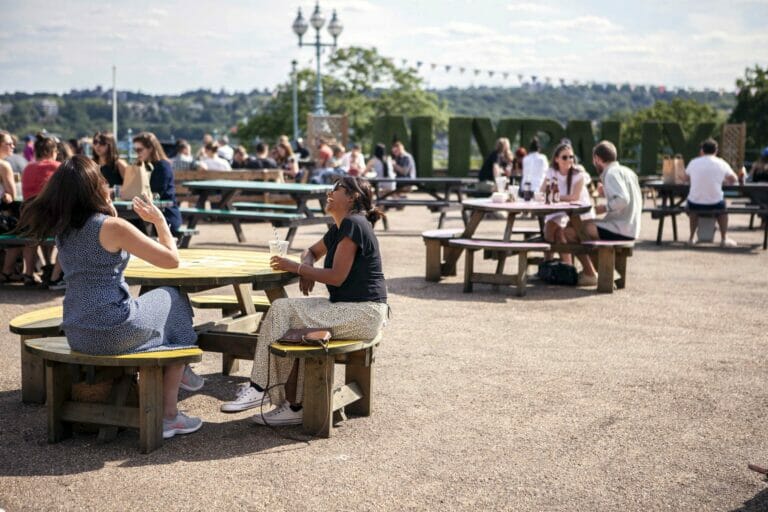 The palace in question is Alexandra Palace, one of the city's most varied entertainment hubs. Aside from sports tournaments and live gigs, Ally Pally is also home to a boating lake, a year-round indoor ice rink, a theatre and acres of beautifully verdant parkland to enjoy… after which, naturally, you might find yourself in need of a little refreshment – and that's where the outdoor terrace comes in.
Perched right at the top of a classically steep North London hill, the Alexandra Palace beer garden has an absolute belter of a view stretching right out across the city in front of you, and some strikingly grand Victorian architecture behind you. There's a lovely little pergola for shade, and the tables can be equipped with umbrellas, just in case of British weather. And this year, they've finally left the app-assisted ordering behind, meaning you can queue up at the bar like a normal human being once again.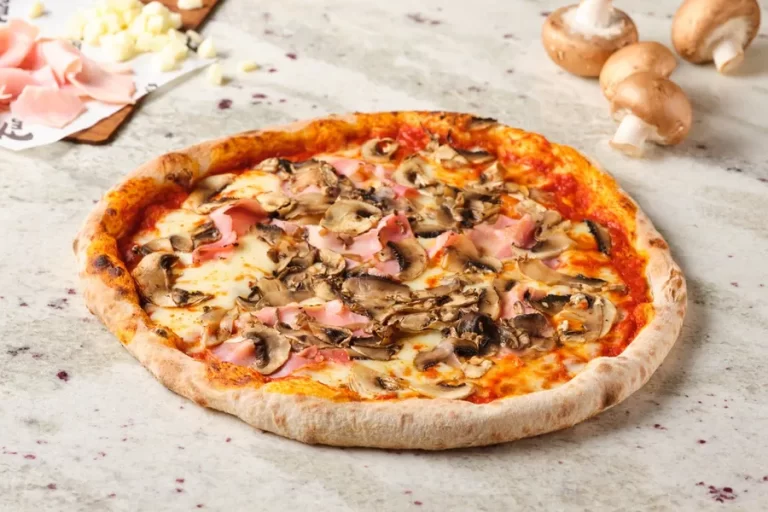 Speaking of which, there is of course well-stocked bar, with the terrace essentially acting as an extension of the Phoenix Bar & Kitchen just inside Ally Pally's Palm Court. On the menu you'll find familiar pints on tap for around £6 (Heineken, Moretti, Redemption, etc), a couple of bottled beers, plus spirits and mixers. And to back all that up, there's stone-oven pizza from Fuoco's slinging both the classics, plus a few more creative numbers – witness the likes of fig, burrata, and fennel salami; or perhaps spiced cauliflower shawarma with olives & pomegranate molasses.
Then, at weekends, a rotating series of street food traders descend on the Alexandra Palace beer garden, too. Recent grub includes Chinese-inspired street food from Choy House and sticky, BBQ ribs from Rack City Ribs….
…who also like getting pretty sauced, it seems.
NOTE: The Terrace at Alexandra Palace is open daily in summer but closes in the winter months. There's no need to book, just turn up. You can find out more right HERE.
Alexandra Palace | Alexandra Palace Way, N22 7AY
---
Looking for outdoor dining ideas? Give these al fresco restaurants a whirl…