Trullo Wine Bar | Intimate & Affordable Wine Bar Attached To Excellent North London Restaurant
The guys behind Trullo have raised the curtain on their latest venture.
And it should be noted that the last time they branched out with a new opening, it was Padella, so it feels wise to pay attention.
This time around, they've unveiled a wine bar, and they've slapped it right next to their original Islington restaurant. It seems that, since the pandemic is largely a hazily half remembered fever dream for the restaurant industry (fingers crossed, knock on wood, oh dear god please let's not tempt fate) they've decided to convert their lockdown-friendly shop into an actual sit-down wine bar.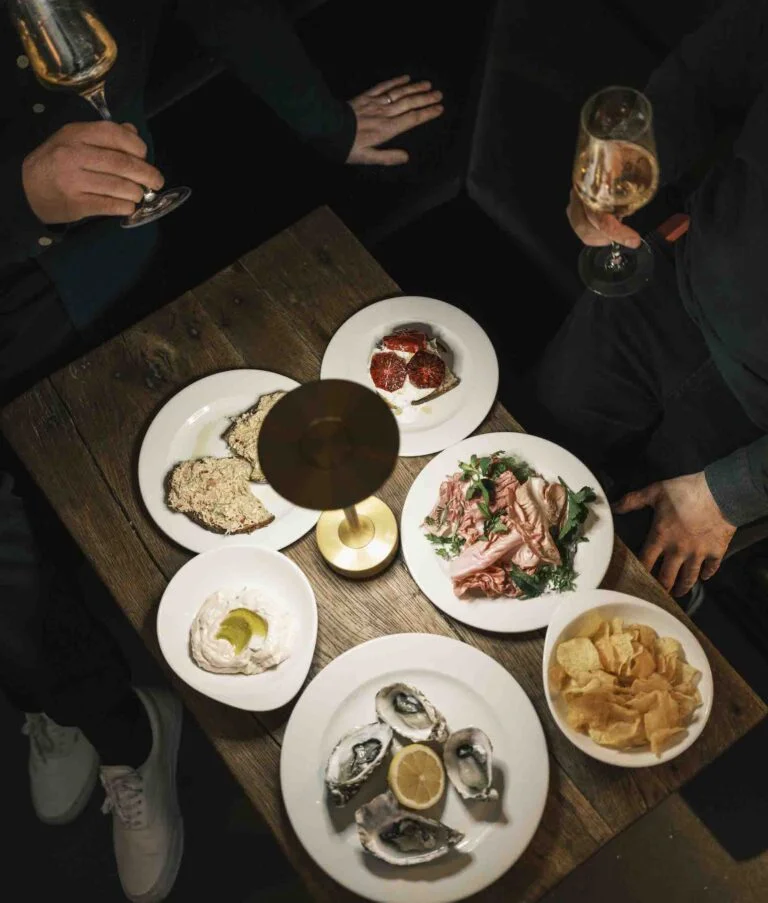 We say 'sit down' but there's actually just the one table, lit with an inviting, solitary candle. It's surrounded by a belt of bar seating, with room for around 15 people at a sardine can, Tokyo subway-style push. Let's just say that the shop itself wasn't exactly a Costco. But what it lacks in volume, it makes up for in an excessive abundance of warmth and intimacy, thanks to the welcoming, lovely staff.
On the menu, you'll find an ever-changing selection of all-Italian wines by the glass and the bottle. If that's not your thing, there are also a few Italian cocktails too (ranging from a vermouth spritz to the increasingly famous negroni sbagliato (with Prosecco in it). And thankfully, they've kept the prices squarely in the 'thoroughly reasonable' tier, with a glass starting at £6 and bottles starting at £18. Providing the ballast to all of this, there's a selection of light bar snacks including chicken liver crostini, focaccia with olive oil, and pig's ear fritti. And those all pair well with wine, we assure you.
It's open Wednesday to Saturday, and there are no bookings. So if you want to boastfully snatch up that table, then make sure to get there very early.
Or very late.
NOTE: Trullo Wine Bar is open Wed-Sat evenings, right next to Trullo itself. There are no bookings. You can find out more at the Trullo website right here. 
Trullo Wine Bar | 304 St. Pauls Road, Highbury East, N1 2LH
---
After more places to drink great wine? Check out the best wine bars in London…