Welcome to the Umbrella Workshop.
It is not a place to stay dry.
It is, however, a place to wet your whistle with an experimental, bespoke, or simple classic cocktail from one of the best drinks-smiths in the city. Because this is the new venue from the Umbrella Group, the boozy virtuosos behind two of east London's finest speakeasies: Discount Suit Company & The Sun Tavern. And this one, like many of their best cocktails, comes with a twist.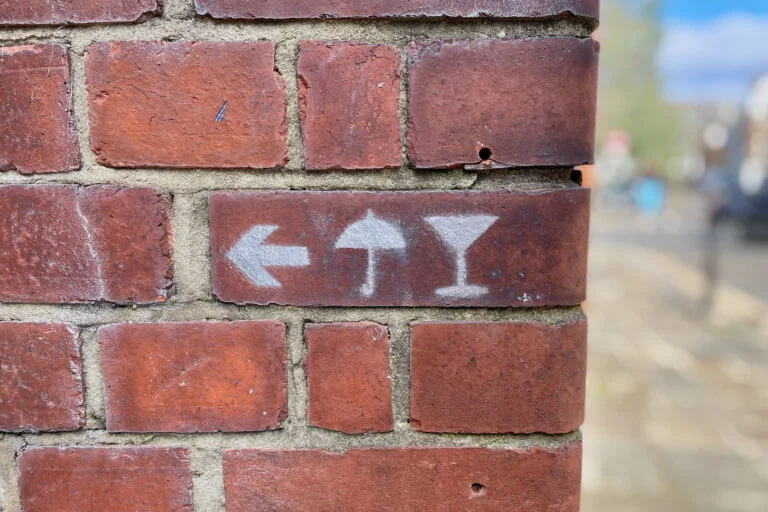 You'll find it down a quite mews-style street just off Shoreditch High Street. There's no sign outside, and in fact the only clue it's even there is the slightly cryptic stencilled logo on the wall as you walk past. It's all housed in a single room with space for a dozen drinkers at a time which used to be an atelier workshop built in 1895. Behind the small bar they've fitted shelves made from 500 year old timber floorboards, stacked them up to the ceiling, and loaded them with dozens of obscure & curious spirits.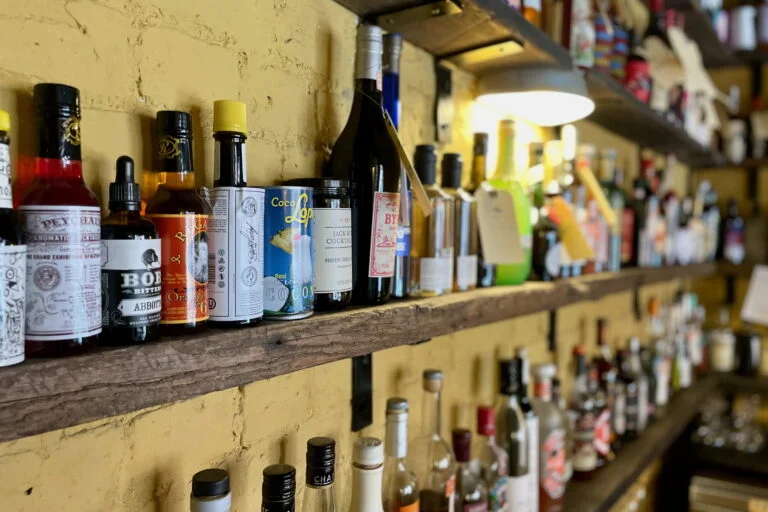 The idea is for the place to be both a bottleshop and a bar in one, in which they use that library of interesting spirits on sale to create & test all-new drinks, and put them up on the menu. If people like them enough, they then go onto the menu at either Discount Suit or The Sun Tavern. One might even say it's a 'workshop' for the Umbrella Group.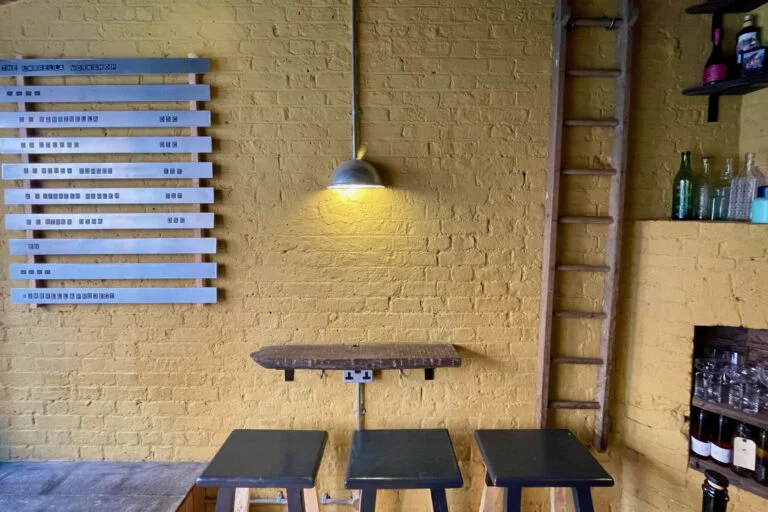 Pull up a stool, and you can opt for one of the inventive cocktails they're currently road-testing – the menu understandably rotates quite frequently (sometimes daily), but right now they're slinging a rather delightful Solero made from mango liqueur topped by a swirl of spiced coconut cream whipped into an ice-cream like peak – orrrr you can have a chat with the barkeep about what you're in the mood for, and he'll rustle up a totally bespoke drink using, say, an intense strawberry liqueur from France, or a refined creme de menthe from Switzerland, or a passionfruit distillate from a small Italian craft outfit.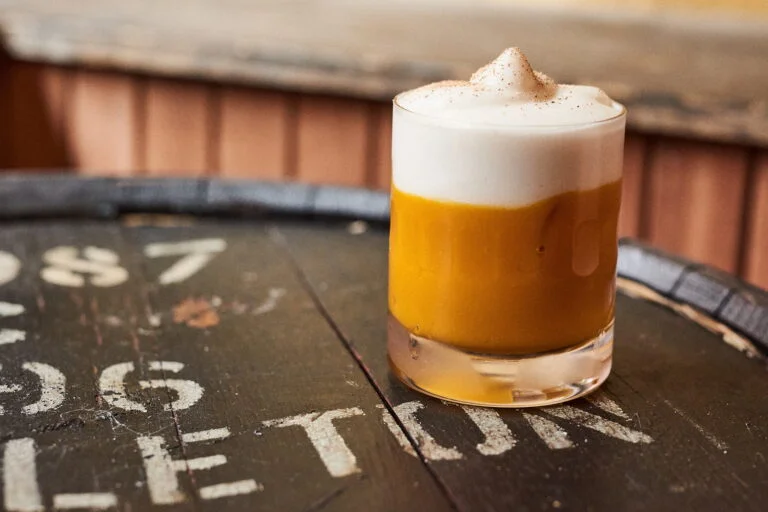 Liam Bundy
If you like it enough, you can get the bottle to bring home. Or you can snap up one of their pre-mixed cocktails, a house-brewed cider, or even a bottle of wine – they've got a neatly curated selection of small-intervention bottles on their own shelves, too. Further afield there are plans for tasting sessions, cocktail-making classes and a little terrace outside with its own cider truck, when the weather allows. Or even when it doesn't.
Because at Umbrella Workshop even when it rains, they pour.
NOTE: Umbrella Workshop is open now. You can find out more, and make a booking at their website right HERE.
Umbrella Workshop | Unit 10, Cleeve Workshops, Boundary Street, E2 7JD
---
Fancy something to eat with that? Here are the best restaurants in Shoreditch.