In Clapham's Venn diagram of fun, live music and booze…
…you'll find this place right in the middle.
From the same team behind Old Street Records, this bar is the antidote to London's disappearing live music scene. With live music, quite literally, "every freakin' night", this is the go-to spot for a night out in Clapham that doesn't involve sticky carpets.
Accompanying the notably wooden floors are exposed brick walls, old NME covers, posters, and a bar lined with record sleeves, presumably a non-negotiable from owner Tom who thought, "I'm putting whatever I want on these walls, and that's vinyl."
On weekends, the live acts are specifically designed for dancing to, from high-energy indie and southern blues to cross-genre mashups and bands covering classic cheese (i.e., wedding bands), with DJs to continue the party into the wee hours. There are high tables with bar stools, little nooks and banquette seating, but on a Friday night you'll spend most of your evening crammed onto the dancefloor, moshing with everybody else.
Like we said: fun.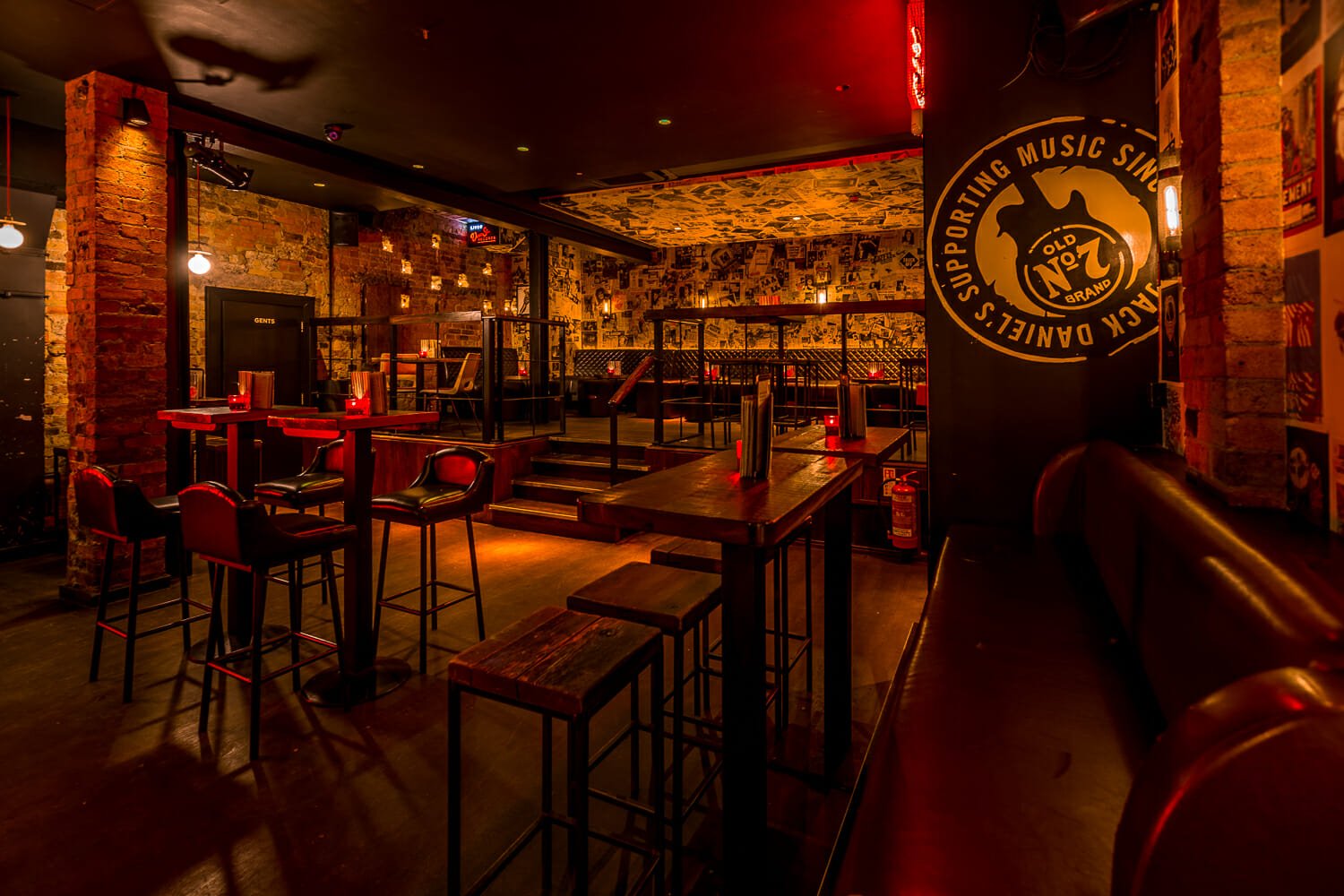 The stellar drinks line-up means that only the finest beers and spirits will be getting tipped over your head: brews come courtesy of messrs Asahi, Brooklyn, Meantime and Peroni, while a pint of frozen margarita will set you back a mere £13. Other cocktails, including the Lola Cherry Cola (with Chambord, whisky, cherry liqueur & coke) and the Mango & Passionfruit Daiquiri, can be scored for £6 before 6pm.
When you want to take a break from showing everyone else up on the dancefloor, there's pizzas – also £6 before 6pm – which you can enjoy on the long tables outside in pedestrianised Venn Street.
Just to remind yourself what life's like on the outside of that Venn diagram.
NOTE: Venn Street Records is currently open Tues-Weds 3-10pm, Thurs-Fri 2-10pm, Sat 5-10pm and Sun 2-10pm. Please note that due to corona there's no live music at the moment. You can find out more, and book a table, HERE.
Venn Street Records | 78 Venn Street, London SW4 0BD
---
Like live bands? Here's our pick of the best London bars with live music.