"You gotta commit. You've gotta go out there and improvise and you've gotta be completely unafraid to die. You've got to be able to take a chance to die. And you have to die lots. You have to die all the time."
Sage words from Mr. Bill Murray, master of comic timing and a very apt choice for the patron saint of this intimate comedy club in Islington.
Open seven days a week, it takes the form of an old Victorian boozer; a proper local watering hole with a wooden bar in the corner, damask wallpaper and a hotchpotch of tables and chairs. There's a mini library of comedy tomes you can borrow from, and the famous 'Top 5' wall, where comedians and punters write out various lists from 'Top 5 Barrys' to 'Top 5 Films Directed By Men Who Don't Pass The Bechtel Test'.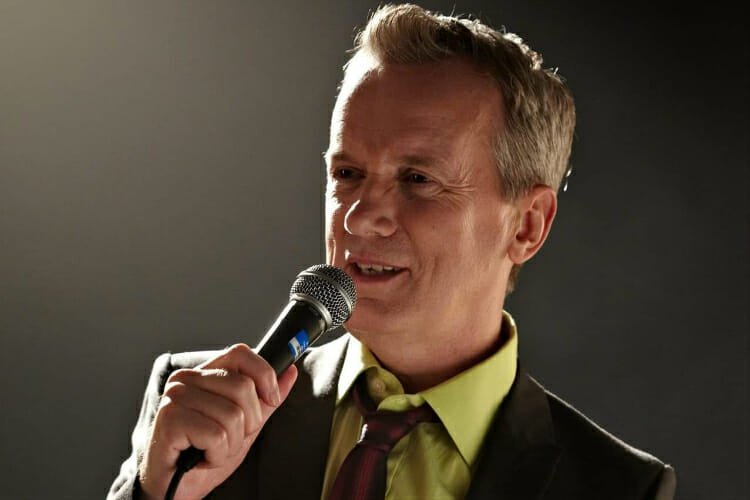 Then there's the live comedy. There's a show every night here – sometimes up to three, spanning from up and coming comedians to household names. Friday night late shows are given over to 'comedy roasts', where two stand-ups battle it out to insult each other in the wittiest, most cutting way possible. And beyond that, you'll also find very reasonably priced shows where high-profile comedians (like Frank Skinner, Arabella Weir and Stewart Lee) test out new material that they've never performed before.
If the shows get you thinking about trying out comedy for yourself, the Bill Murray also offers classes for both budding and established stand-ups. They'll take you through every aspect of comedy performance, from writing gags and nailing timing to improvising and finding your own voice. They even host regular masterclasses with some of the best in the business.
Except Bill Murray. They can't stand that guy.
NOTE: The Bill Murray is open daily from 4pm, with at least one show every night. You can see what's on, and book tickets, here.
The Bill Murray | 39 Queens Head Street, London, N1 8NQ
---
Like laughing? Check out the best comedy clubs in London, or see the best comedy gigs on in London this month