City Nights | Immersive Underground Parties From Iconic Eras
Welcome to City Nights, a series of time-travelling parties launching this summer.
You loved them.
They all take place in a different iconic era (kicking off in 1966, which we'll come to in a moment) and aim to recreate the underground art scenes of the time by combining elements of immersive theatre, installation art, live music, cocktail bars, art-making, and set design in one riotous, music-fuelled package.
The whole thing is bought to us by the delightfully named company In spite of everything, YES. They were only founded last year, but they have collective decades of experience performing in and producing shows like Secret Cinema, Alice's Adventures Underground, the RA Lates, and more. And they're pouring all that immersive talent into faithfully recreating each era in the most mind-blowingly enjoyable way they can.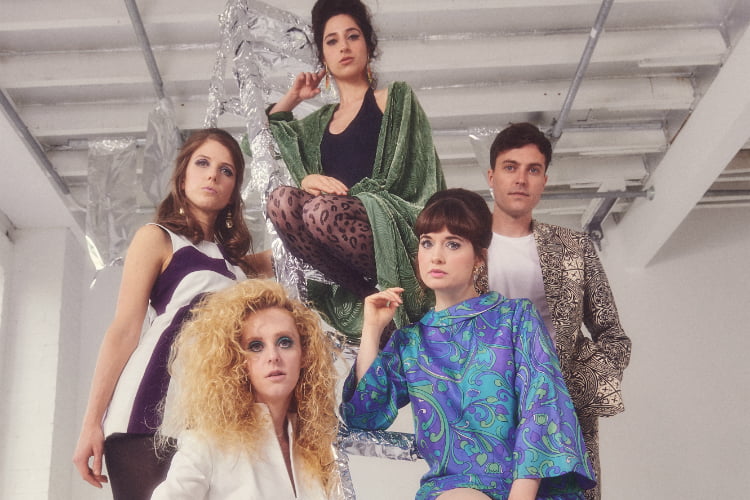 Now, back to 1966. Their debut shindig will be called Party at the Silver Factory, and it'll take place just north of Midtown New York (or Peckham, if you want to get technical about it). It's here, in one of Manhattan's huge industrial loft spaces that a group of drag queens, musicians, artists and gallerists hang out, paint canvases, build installations and shoot 8mm film. Despite the landlord's warnings, they're holding a party. And everyone in the city has been invited.
You'll get to explore the warehouse & Warhol-esque studio, hang out in the loft, take part in life-drawing, join the screen-printing production line, sip American pop-art cocktails, hide away in an abandoned artists' bedroom, pose for photographs, join the DIY film shoot and then dance until late to live DJs and bands as the party gets underway.
And if you're feeling like a VIP, you can become one too – spring for a top-tier ticket, and you'll get access to a secret 2-4-1 cocktail menu, an invitation to an immersive drag queen wedding, queue jump entry, annnnd priority invitation to become a part of the action and "form the narrative of the evenings' happenings".
Like the LPs, it sounds groovy.
NOTE: City Nights: Party at the Silver Factory, 1966 takes place from 25th-27th July, at the Copeland Gallery. Tickets are £26 (early bird), £36 (general), and £85 (VIP), and you can get them all right HERE.
The Copeland Gallery | Unit 9I, 133 Copeland Road, SE15 3SN
---
Like time-travelling? The Candlelight Club might be worth a visit…