KinoVino | Food & Film Supper Club
It's okay, we know.
More Thursdays than you would care to recall weren't spent celebrating the beauty of cinema, food and wine with a group of your best friends around an intimate banqueting table, hosted by a world class chef.
It's understandable; you're busy, and this is London.
Allow us, however, to potentially shake the cobwebs off your schedule by introducing you to KinoVino: a cinema-supper club that brings together some of the best chefs and films from around the world, puts them in an ever-changing London location, and – moreover – does it all very differently.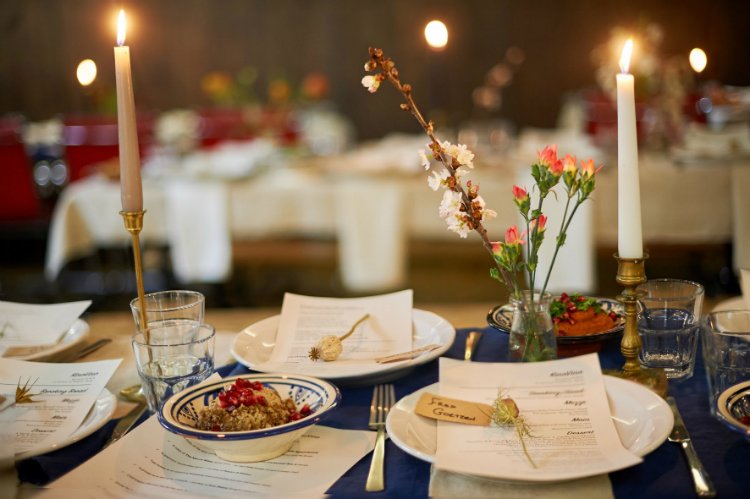 You see, upon arrival you're going to be treated to a selection of welcome drinks and nibbles that are thematically tied to the film. This will be followed by a screening of the film itself, which'll take place while the chefs are preparing your multi-course meal in the background. After the film you'll make your way into the dining room, sit at a candle and flower-adorned, long banqueting table, and prepare to eat.
A lot.
The next event in the series takes place in August, and involves a screening of Fatih Akin's Head-On with a sharing feast cooked up by chef Melek Erdal.
She's kindly offered to cook you a multi-dish banquet of very comforting, homely Middle Eastern food.
You just need to decide whether you'll let her.
Tough one.
NOTE: KinoVino run their supper clubs throughout London on varying dates, in varying locations. To see their events calendar, and to book tickets, visit their website HERE.
---
Like unusual supperclubs? Check out our run down of this month's pop up restaurants and dining events