Meatopia London 2019 | The Ultimate BBQ
Legendary celebrations of meat, drink, fire and music are like undercooked steaks.
Rare.
The only one that springs to mind is New York's epic Meatopia which – following nine successful years in The Big Apple – finally made it across to London five years ago. It promptly sold out, and subsequently received the sorts of reviews ordinarily reserved for overcooked steaks.
Everyone said it was really well done.
And now this "meat lover's paradise" is heading back to London for a sixth time (from Friday 30th August – Sunday 1st September), so – given how quickly it sold out last year – we figured you'd like to know that tickets are now once again on sale HERE.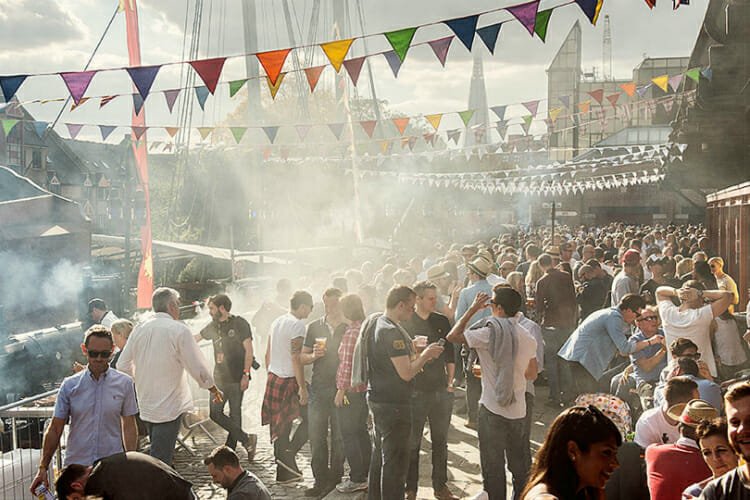 The concept is basically that a collection of talented chefs from some of the best restaurants in London and beyond each create an original meat-based dish (using high quality, sustainably farmed meat); cook it over wood or charcoal; and then serve it up in taster portions to allow you to try as many as possible… all to an eclectic backdrop of live music and street theatre.
Regarded as the annual food event of choice for discerning carnivores in New York, Meatopia's promising to once again bring Londoners:
1. The very best, naturally raised and locally sourced meat, cooked to order over real fire.
2. The best artisan ales, fine wines and cocktails from four different bars, AND
3. Edible demonstrations, discussions, DJs and live music.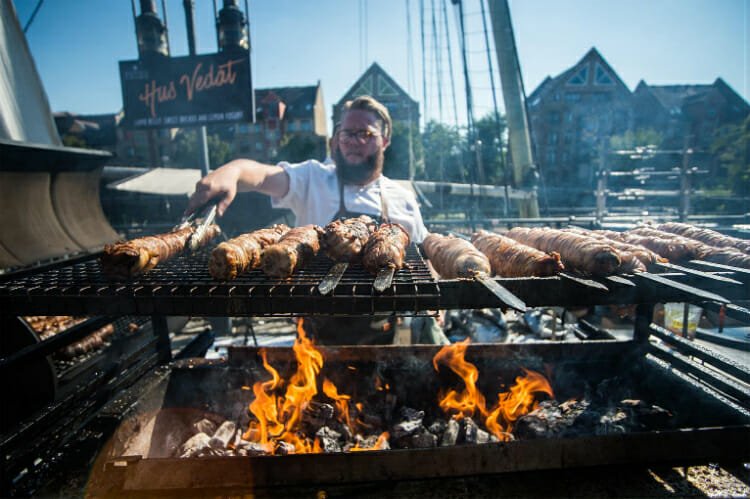 If there were such a thing as "London's Best Summer BBQ" award (which there isn't) then Meatopia would likely win it. And this is mainly thanks to the fact that over the course of the weekend, you'll see 42 star chefs (25 a day) from meat magnates like Smokestak, Blacklock, Berenjak, Brigadiers, Sabor, St. Leonard's and Gunpowder in action.
For those interested in vegetarian options…
…there's one.
NOTE: Meatopia takes place from 30th August – 1st September 2019. Tickets (from £23.85) are now available HERE.
Meatopia | Tobacco Dock, 50 Porters Walk, E1W 2SF
---
Enjoy interesting pop up experiences? Check out more great things to do in London this month