Portobello's Electric Cinema opened in 1910.
They must have felt pretty peeved when the upstarts at the Electric Palace rocked up in 1911.
Sat at opposite poles of Portobello Road, these two cinematic grand dames have been screening films for… well, almost as long as films have been around. And right by Notting Hill Gate tube is The Gate, formerly the Electric Palace and now part of the Picturehouse family of boutique cinemas.
Heavily bomb-damaged in the 1940s, The Gate looks like any other nondescript 50s building from the outside. But inside, the opulent interiors have been painstakingly restored, dripping in red velvet and gold plasterwork.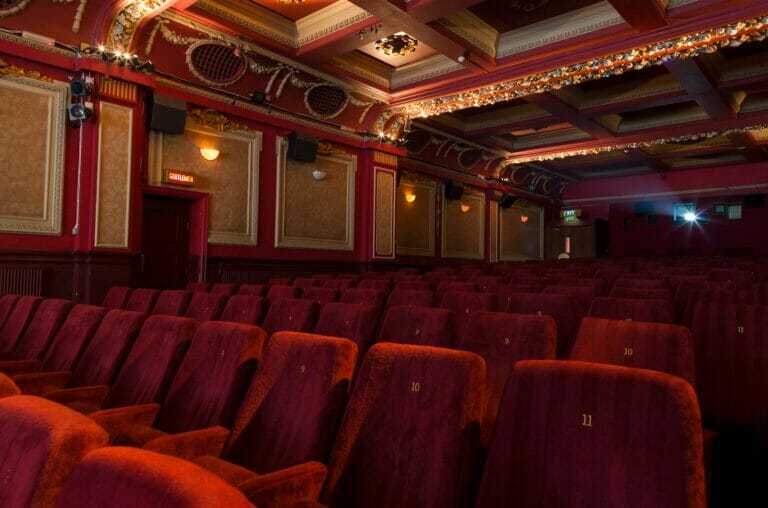 And what do they show in this palatial picturehouse? Well, there's the new releases, obviously – hugely improved by the addition of gourmet popcorn & Jude's ice cream – but on Sundays, you can pop in for the full vintage experience and enjoy a classic flick up on the big screen.
Culture vultures without a spare £150 to hand will want to swing by for the Screen Arts shows for a front-row seat to some of the world's best opera, theatre and ballet. Recorded from live shows, with the benefit of close-up camera angles and super high definition, it means you can catch sell-out shows like Phoebe Waller-Bridge's Fleabag – or far-flung productions at the Bolshoi Ballet in Moscow or New York's Met Opera – for a pinch of the price.
Which means more money to spend on wine to take in with you.
NOTE: The Gate Picturehouse is open daily – check their website to see what's on, and to book tickets. Tickets are half price on Mondays.
The Gate Picturehouse | 87 Notting Hill Gate, London, W11 3JZ
---
Like independent cinemas? Check out the best cinemas in London…