1 Leicester Square | Central London Hotel
Jokes about theatre.
They're often just a play on words.
So we won't make any. Instead we'll simply tell you about the next best thing that's taken the world of the stage for its inspiration: 1 Leicester Square. Just down the street from the short-lived St John Hotel, this far more promising venture is a boutique with an Art Deco styling throughout, from the Indigo hotel group (each of whose venues is designed to uniquely reflect the neighbourhood they're found in).
The space itself is essentially a narrow sleeve going up nine stories (the uppermost of which is taken up by one huge rooftop restaurant) just off Leicester Square itself, with balconies on one side of the building overlooking both the square, and half of the city beyond it.
THE ROOMS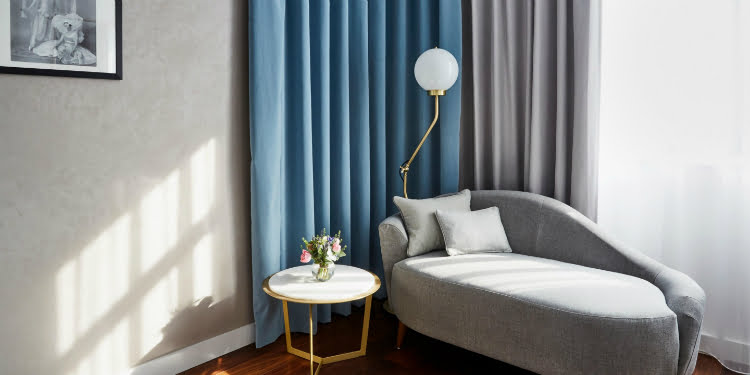 Almost all of the rooms are uniquely styled, but they all share the same theatrical lilt; you'll find variously ink-and-coffee-stained scripts hanging from the walls, brass fittings, clamshell stage lighting subtly illuminating the walls, curved-corner furnishings, and old fashioned vanity mirrors. On the more modern side, they each come with a smartphone that you're free to use in and about town in case you'd rather avoid insane data-roaming charges.
THE FOOD & DRINK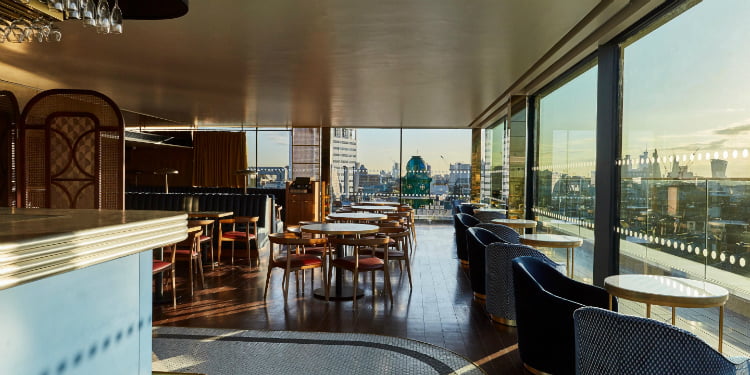 As we mentioned, the upper deck of this whole place is taken up by a bar/restaurant, with floor-to-ceiling windows doubling as walls making sure that you don't miss a single inch of the skyline all that verticality buys you. The space is filled with comfortable, '20s styled furnishings, and a considerably more modern menu.
On it you'll find the likes of beetroot carpaccio with goat cheese & hazelnut dressing; slightly larger goods including pan-fried chicken served with herb-infused gnocchi, sweet tarragon sauce, and shiitake mushrooms; and desserts such as a dark-chocolate panna cotta with raspberry compote.
THE NEIGHBOURHOOD
There's obviously not much that you can't find in this neighbourhood, with some of London's finest bars & restaurants literally a stone's throw away – you can read all about the good stuff in our Covent Garden guide, or our Soho guide, as this place sits on the exact nexus between them, but a few highlights include restaurants like The Palomar, Frenchie, Blacklock, Randall & Aubin, and J Sheekey (who are all less than two minutes walk), and bars including Opium, The Blue Posts, and The Experimental Cocktail Club.
Which points to another little theatrical flourish they're gunning for…
…the spotlight.
NOTE: 1 Leicester Square is open now. You can find out more, and book a room at their website right HERE.
1 Leicester Square | 1 Leicester Square, WC2H 7NA
---
Like Theatre? Check out our guide to The Best London Theatre Shows right now.