Great Scotland Yard | Revamped Hotel with Elegant Food & Drink
For about 150 years, if you wanted to get people to visit Great Scotland Yard, they basically had to be dragged there in chains. So now they're trying a slightly different tactic:
Making it unbelievably nice.
And they've done that by turning it into a luxe hotel, complete with restaurant, bar, a hidden bar, tea house, and social space. Alongside the 152 rooms, of course. And a casual standalone five-story townhouse you can book into, too.
For those who need to sharpen up on their criminal history, it's on a Westminster back street sandwiched between Trafalgar Square and the Thames. It's where the greatest crimes of the era were investigated, including the likes of the Jack the Ripper case.
Here's what's inside now:
EKSTEDT AT THE YARD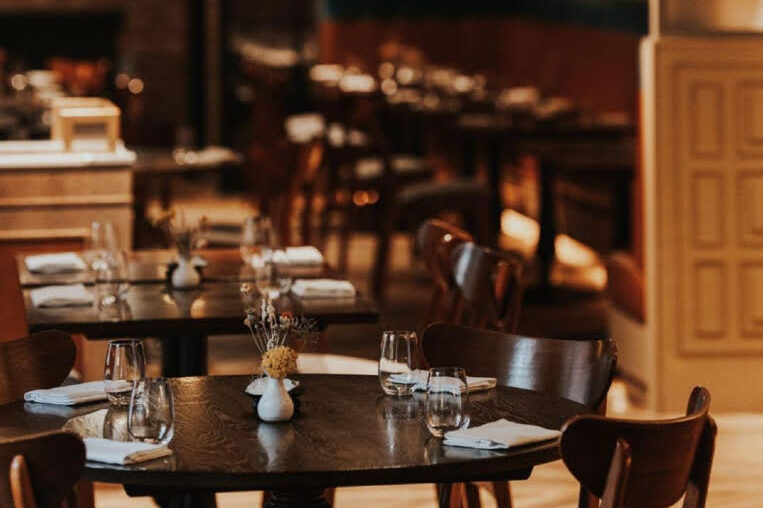 Ekstedt at The Yard marks the London debut for uber-talented Swedish chef Niklas Ekstedt, who's carving a new approach to cooking by looking to the past. The kitchen here is dominated by a wood oven, a wood stove, and a fire pit, meaning that every elegant, flavoursome dish he turns out has been kissed by the flames. It's a beautifully smart spot, too, with banquettes and polished wooden furnishings overlooking the theatre of the open kitchen.
–
THE 40 ELEPHANTS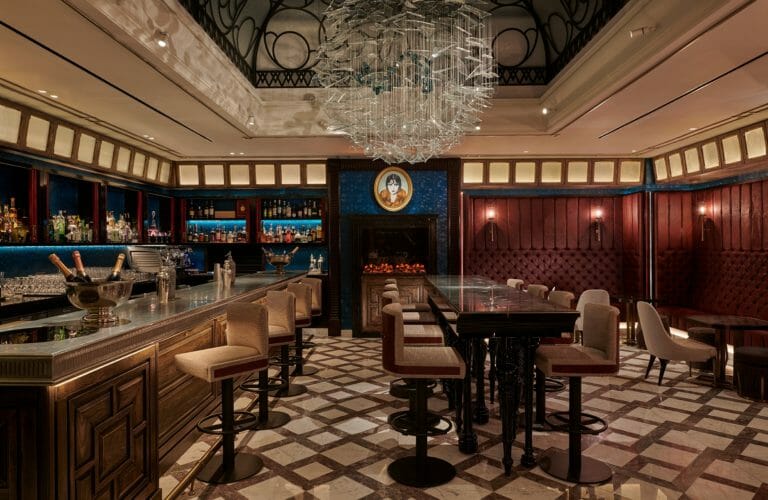 This plush cocktail bar is named after a "notorious all-female gang of thieves, who were active throughout the nineteenth and twentieth centuries", and sounds – let's face facts – like a mini-series waiting to happen. In fact, the space itself (marble floors, red velvet walls, and a gigantic modern chandelier) is overseen by a picture of gang member Lillian Rose "The Bob-haired Bandit" Kendall.
The cocktails are all very old school. In fact, the recipes are often taken from "Cooling Cups and Dainty Drinks" by William Terrington – dating back to 1869, it's literally the oldest British cocktail book on record, and they frequently use wine & beer as a base. There's a regularly rotating punch, and just to keep it truly old school, some pie & mash with parsley liquor.
SIBÍN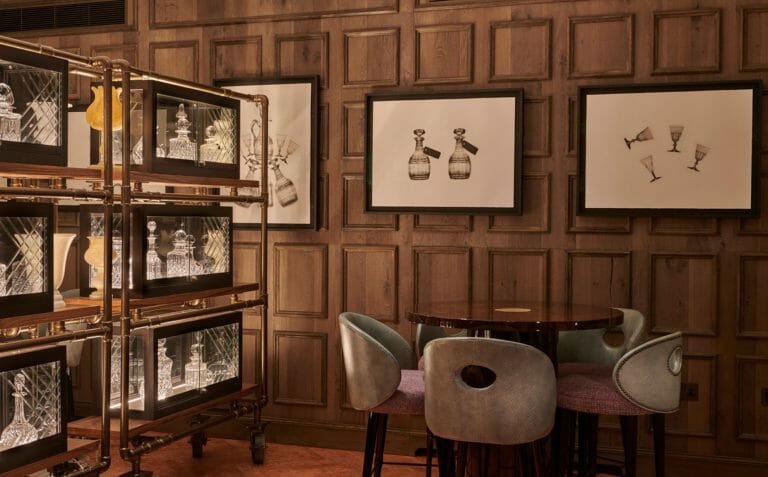 If, in wandering past the lobby, you happen upon a bookshelf that looks a lot like a secret door, then you're best off pulling it back to reveal Sibín – an elegant, dark, moody Irish-style whiskey bar with wooden walls, and display cases full of crystal decanters.
The bar stocks over 100 types of whiskey, as well as spirits like poitin (a traditional Irish spirit), new-make (it's like whiskey, but it's colourless, and un-matured in barrels), and its American cousin white dog. They all go into classic & more unorthodox 'antagonist' cocktails that playfully works against the base spirit.
THE PARLOUR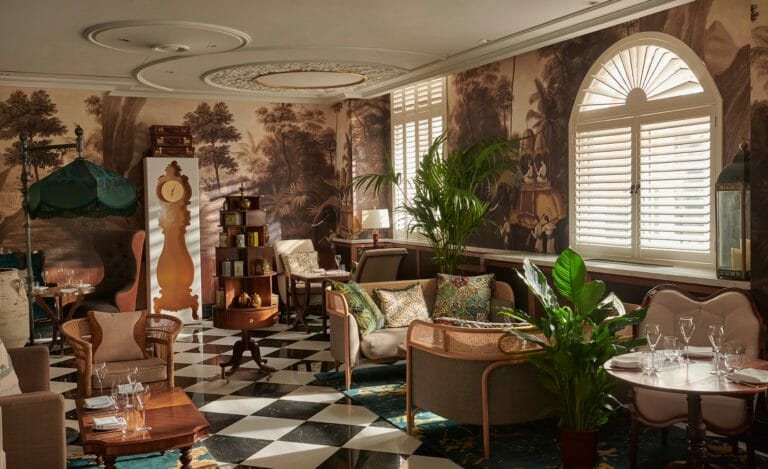 This verdant colonial-style space is inspired by The Imperial New Delhi hotel, and provides a space for coffee, light lunches, or a g&t to ease you into the afternoon – but mostly for a good ol' afternoon tea. Trays come stacked with crab tart with lime pickle; pate en croute with 'Coronation flavours' & mango chutney; and pecan & Granny Smith apple tart. All in all, it's pretty much the definition of opulence.
And it doesn't take a detective to figure out why.
NOTE: Great Scotland Yard's restaurants & bars are open daily. You can make a booking, and find out more at the website right HERE.
Great Scotland Yard | 3-5 Scotland Yard, SW1A 2HW
---
Love discovering new drinking dens? Take a look at our favourite bars in Central London