You can tell as you approach Merchants Manor that, at the very start of its life, it clearly was a manor.
A grand, stately, huge, magnificent manor.
Formerly owned by some merchants.
A pair of stone hounds stand proudly outside the main entrance as you walk in, and you can see instantly as you dip your head into the welcoming reception area that there's been a lot of money poured into keeping the place up to date, and it has worked. It's a gorgeous space, with nods to the old in the form of chandeliers and beautifully folded plaster, and nods to the new, with elegant modern furnishings, exposed food floorings, and snappy fittings.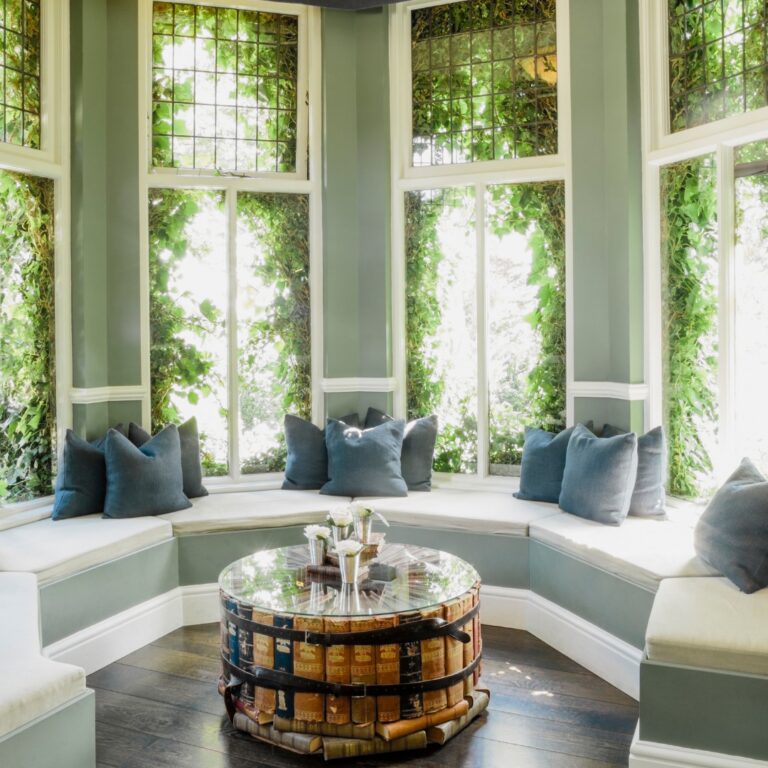 Located in Falmouth (truly one of the jewels of Cornwall) the place has recently been taken over by an independent hoteliers, and you can see why they liked the place – from the crest of the hill that the hotel is on, you can see right out over the idyllic Falmouth bay. As locations go, it's tough to beat. Although, it should be said that while the walk into town is a leisurely stroll downhill, the walk back is a slightly different story.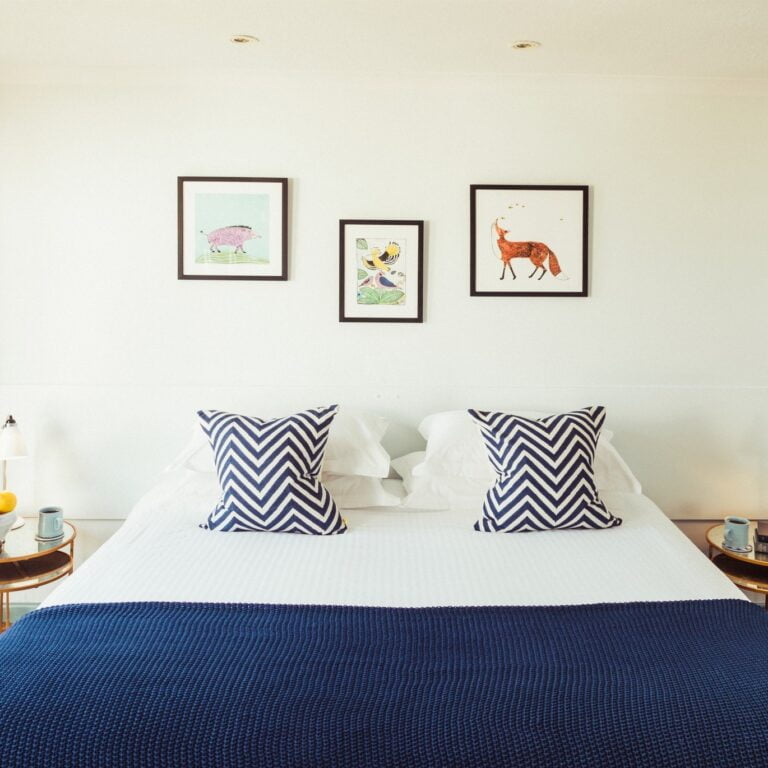 The rooms are a collection of comfortable & stylish retreats, ranging in size from the simple double beds, to the king-sized balcony rooms, to the stately House rooms (the original bedrooms in this Manor House). And given the less-than uniform nature of the house itself, the rooms are frequently given their own unique twists & themes, ranging from fishermen to birds. And then there are the residences – entire self-enclosed apartments with a kitchen, two bedrooms, vast balconies, and jacuzzi hot tubs that one feels they could happily live in.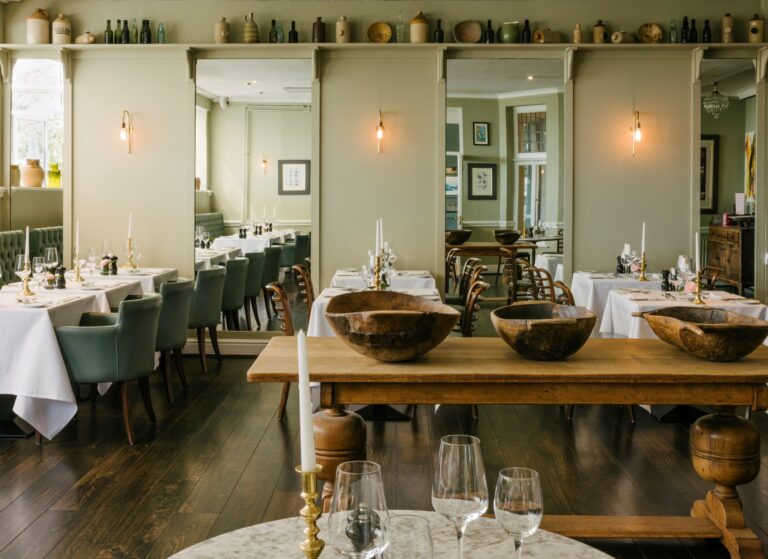 The restaurant on site, Rastella, has been re-vamped as the hotel itself was. The talented head chef (Aiden Blakely-May) is Cornish hiself and he's taken pains to create a menu that's both local and sustainable. When you see a side order simply called '20 mile vegetables', it doesn't take much to realise that you could drive to the place they were grown in less than half an hour, tops. All told, it's a parade of inventiveness, from Mylor crab with katsu sauce & pickled courgettes, to house-made fresh fettuccine with smoked mussels; grass-fed sirloin steak with braised shallots; and a delicate white Chocolate mousse with compressed Cornish strawberries & ginger.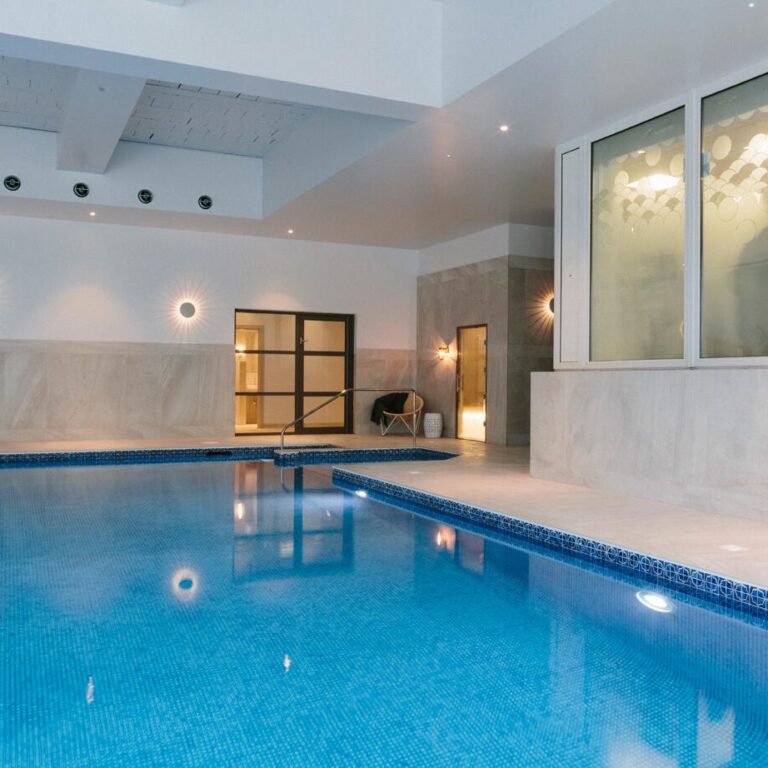 In terms of other amenities? You'll find a spa with a sizeable heated swimming pool, plus an on-site gym, a hydrotherapy tub, and a sauna & steam room. And while it may feel And finally, there's the best amenity of all: Falmouth itself. It's got almost everything you'd want from a seaside town, with excellent shopping, wonderful restaurants, a pair of lovely beaches, and a truly excellent Maritime Museum.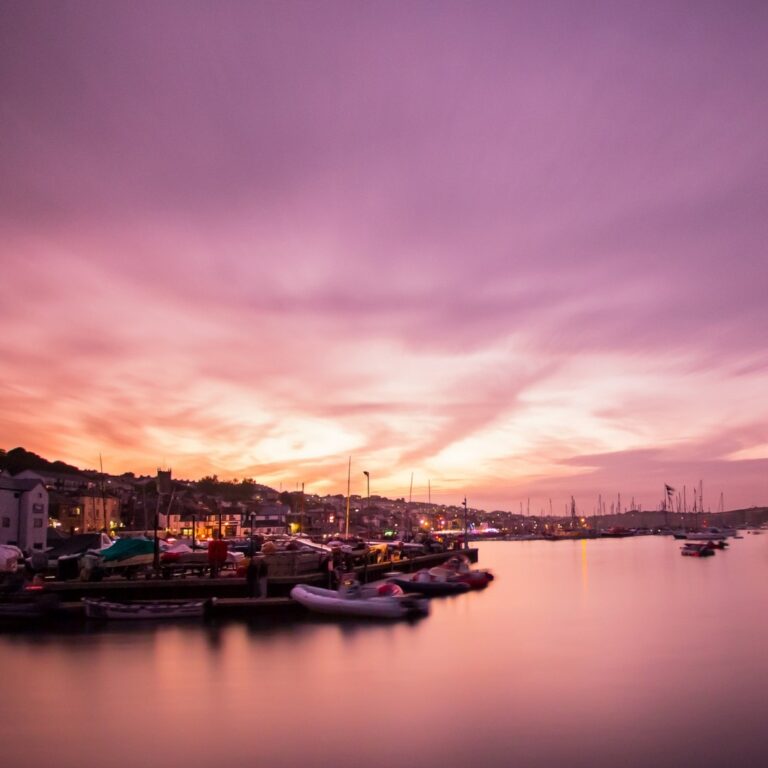 And as for those merchants? They were the Carne family, who invented the screw-top lid, and poured the windfall into this place.
And it was money well spent.
NOTE: Merchants Manor is open now, year-round. You can find out more, and book a room at their website right here.
Merchants Manor | Western Terrace, Falmouth, Cornwall, TR11 4QJ