The word 'Athenaeum' loosely translates as 'library'.
Which is appropriate, because this is one of those places that you'll want to book.
The building it sits in is quite remarkable for two reasons: 1) it's grandly appointed in towering white stone, with a thick foliage-covered 'living wall' that stretches up all 8 floors acting as a hinge-like corner, and 2) it's simply packed with history, having been the home to an MP with one of the finest art collections in Europe, a gambling addict, a Victorian gentlemen's club, an Art Deco apartment block, and finally a hotel specifically designed to house movie stars. Now it's a five star hotel, residences, spa, bar, and restaurant all filled with gorgeously light rooms and some understated & subtle design touches.
THE LOCATION
Set on the apex between Mayfair, Park Lane, and Knightsbridge (and overlooking Green Park to boot), the Athenaeum represents a heady Monopoly spending binge, with nearby bars & restaurants to match. Throw a stick, and you'll hit half a dozen Michelin Stars, including the two residing at Dinner by Heston, Galvin at Windows (they have their own Galvin restaurant in the hotel of course, more on that later) and Gymkhana to name but a few. Then there are the watering holes, which include the original Mr Fogg's, and the extraordinary wine bar at Ollie Dabbous's HIDE.
THE ROOMS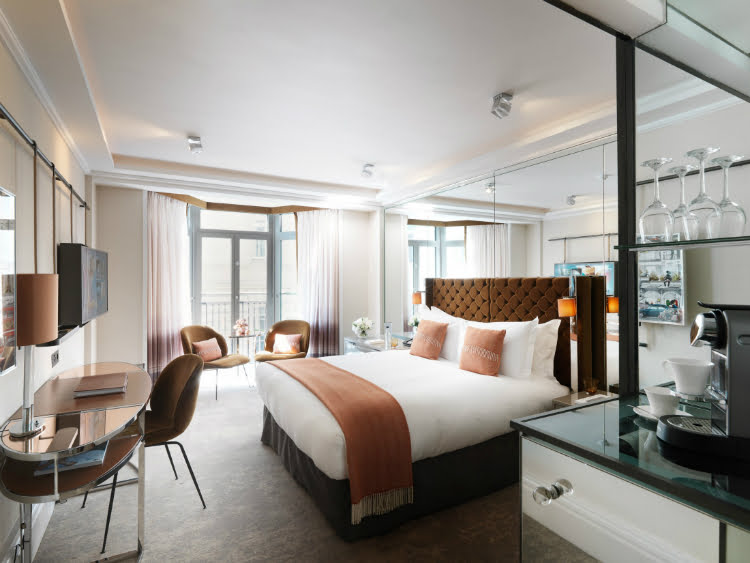 Given a light, airy feel thanks to the large windows, room-width mirrors, and white walls, the sleepers all feel paradoxically large, yet cosy. Lavished with neat design touches, you'll find marble-wrapped bathrooms with non-steam mirrors & heated towel rails, beds with Hypnos mattresses and pillow menus, and fully comped water bottles & Nespresso coffee from your own machine.
THE RESIDENCES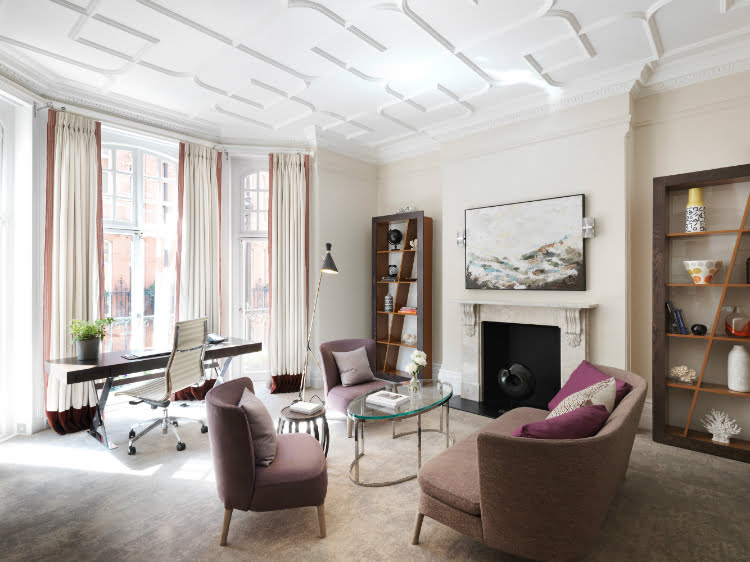 If you fancy upgrading from even those rooms, then you can always check into the Residences. They're so called because they have their own dedicated entrances around the corner from the hotel itself, which seem like any of the townhouses that make up the local area, thus making you almost indistinguishable from a resident. And in fact, given the home-away-from-home nature of the spaces, you kind of will be. Inside, they're essentially fully functioning apartments with their own kitchenettes & living rooms, much like a normal apartment, except everything's palatially beautiful. Steven Spielberg even installed an editing suite in one of the residences while working on E.T. He was so impressed with the space, he came back and did the same thing for both Close Encounters and Raiders of the Lost Ark.
THE RESTAURANT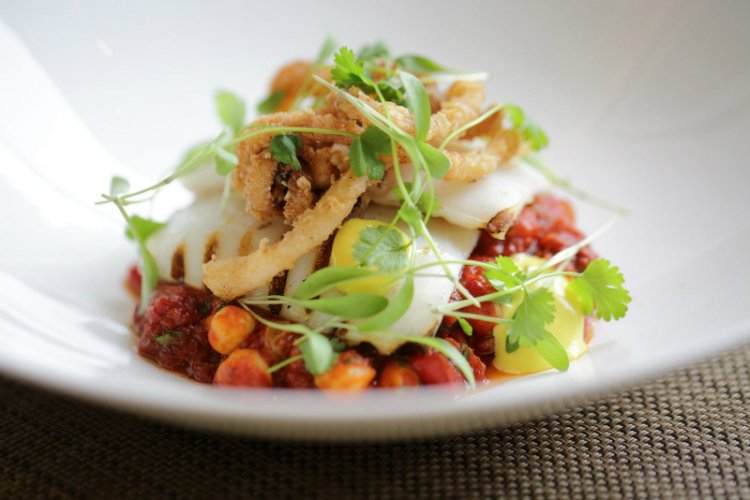 Ensconced inside the hotel, you'll also find the aforementioned restaurant from the Michelin Starred Galvin Brothers. The space is suitably plush and the menu is suitably elegant, boasting a lineup of standout British dishes, as well as plucking the occasional little something from the continent. You can expect everything from Rose County rib of beef; to a Goosnargh chicken with tempura courgette flowers; a lobster with wild mushrooms; or some Orkney scallops with sweetcorn, Portland clams & Devon samphire. To finish, the apple tart Tatin with cider brandy cream is particularly good.
As is everything.
NOTE: Rooms at The Athenaeum start at £245 per night. You can find out more and reserve on their website HERE.
The Athenaeum Hotel & Residences | 116 Piccadilly, W1J 7BJ
---
Like fancy hotels? Then take a gander at London's best boutique hotels…