"I like large parties. They're so intimate. At small parties there isn't any privacy." ― F. Scott Fitzgerald, The Great Gatsby.
Something you can see for yourself at this immersive, theatrical party which – despite packing out an entire Bond Street building every night with an audience of time-travelling revellers dressed up to the nines – is full of intimate moments to witness.
In your finest 1920's garb, you'll ascend the staircase at Gatsby's Mansion on Davies Street to meet Nick Carraway, who proclaims himself to be "one of the few honest people I have ever known." He'll then lead you into the jazz-fuelled, Prohibition era debauchery of Gatsby's parties, where you'll learn to dance, sip Old Fashioneds and soak up the bittersweet melodies of the pianist and singer in the corner. Or, you might slip away with Gatsby himself into his study, where he'll make you a business proposition.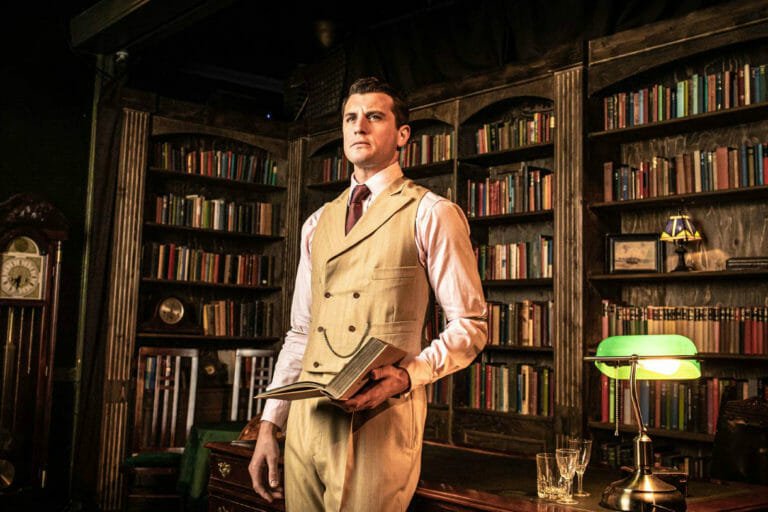 As the night goes on, you'll flit between boudoirs and dressing rooms, tea parties and a mechanic's home, watching love stories unfold, hearing stirring speeches, and given notes to pass on, games to play, dances to learn, drinks to drink and challenges to achieve. Every guest's night is different, and you can pick up and drop plot-lines depending on your route, thanks to nimble-minded cast members, and spiffily turned-out staff who'll keep the liquor flowing.
There's a reason it's now the longest-running immersive show in London.
It's all quite novel.
NOTE: The Great Gatsby experience runs Wednesday-Sunday in Bond Street, with tickets starting from £29.95. You can also book in for a pre-show themed dinner (for £52.45, including show tickets). You can find out more, and book, HERE.
The Great Gatsby | Immersive LDN, 56 Davies Street, W1K 5HR
---
Like theatre? Find out about the best shows on in London right now