Pisqu, Fitzrovia's elegant Peruvian restaurant, have just shaken up their menu.
But don't worry, it's no cause for a llama.
Instead, it's a wholly authentic, produce-led makeover, bringing in some of the country's most unusual ingredients and flavours to put it together. Combined with the suave, woody interiors and pisco-heavy cocktail list, it's pretty much the ultimate spot for some proper Peruvian cooking.
Here's what's new:
THE STARTERS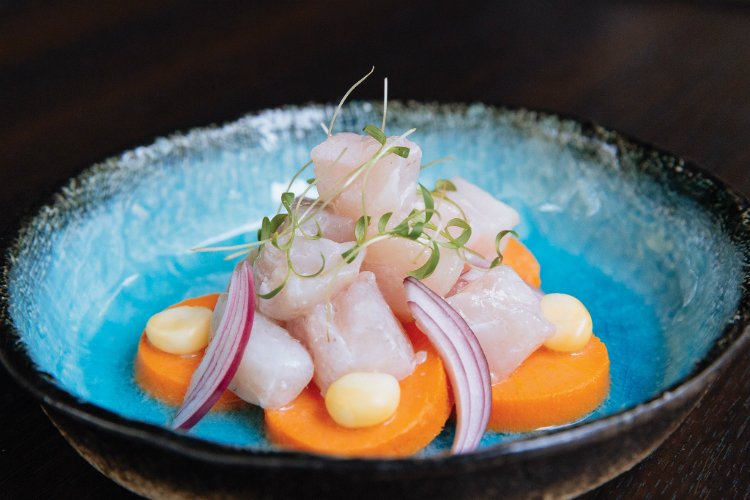 Drawing heavily on Nikkei (Peruvian-Japanese) cuisine, you can expect elegant starters like salmon sashimi and ponzu tiradito; seabass or scallop ceviche (with zingy Tiger's Milk dressing); and grilled octopus perched on a traditional corn-cake with dried Inca chilli. For those after a bit more sustenance, there's more filling dishes too, from cassava and quinoa croquetas to Andean Heritage Salad, combining sweet potato with Inca corn and avocado. Then there's…
THE MAINS
Scaling up, you'll find a huge spread of Peruvian dishes, from confit pork belly with sweet potato and rocoto pepper sauce; to baked Amazonian purple potato with tree tomato sauce; hot ceviche made with warm seafood and seaweed; and traditional Peruvian chicken, marinated in Andean herbs. And to finish it all off, there's…
THE DESSERTS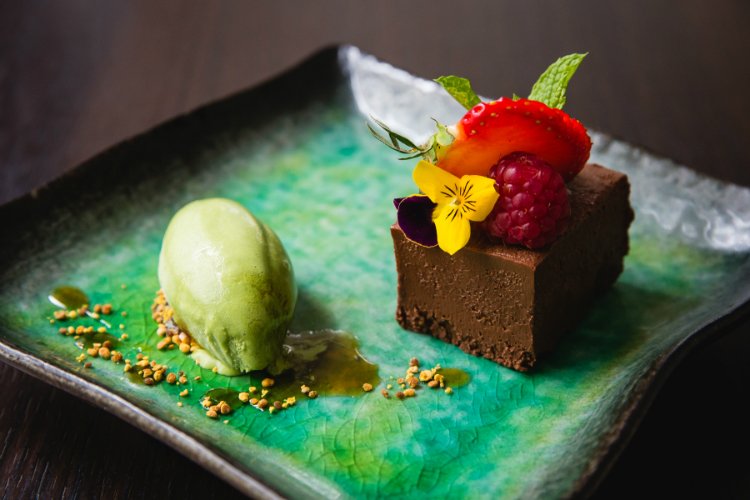 Here's where you'll really get to grips with some of the country's less familiar ingredients. There's ice creams and sorbets made with indigenous superfruits, like the caramel/mango-flavoured lucuma, the vitamin C-boosting camu camu, and the apparent aphrodisiac, maca root. For the sweeter of tooth, there's also meringue with lucuma mousse, or the traditional alfajores biscuits. But most importantly, they're also serving this ludicrously indulgent chocolate and passion fruit mousse with matcha ice cream…
It's Amazon.
NOTE: Pisqu's new menu is available now – you can book in and find out more on their website HERE, or read our full low-down on the place HERE.
---
Pisqu | 23 Rathbone Place, W1T 1HZ