Stratford is getting a new spring in its step…
….thanks to the latest iteration of dance institution Sadler's Wells, this time with a particular focus on hip hop and shining a light on artists of colour. 
It's happening as part of the new £1.1BM East Bank development in the Queen Elizabeth Olympic Park. Now that London 2012 is a thing of the past, the plan is to turn the space into a new cultural quarter – a sort of South Bank spin off, which will also see a new branch of  the V&A, a couple of BBC Studios (including a purpose built recording studio and performance space) and an impressive new home for the London College of Fashion.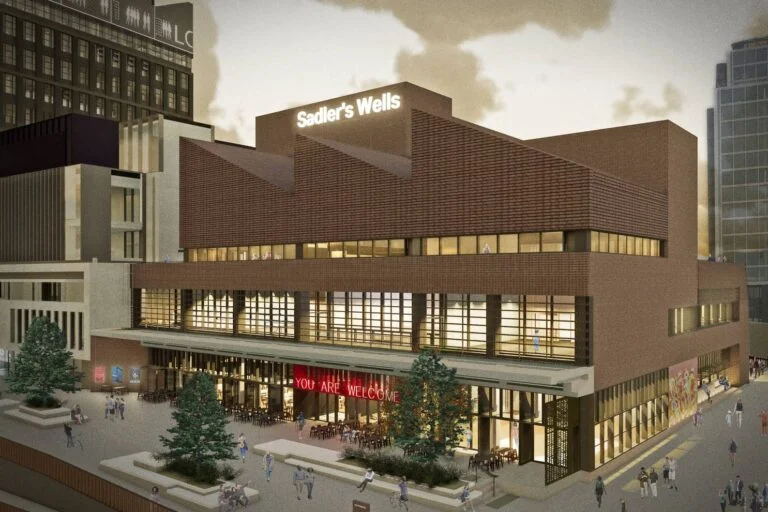 Render of Sadler's Wells East
It won't be quite as big as the Islington original, however Sadler's Wells East will still see a 550 seater theatre, multiple dance studios and a big outdoor dance space (presumingly for the most energetic of shows).  It will also be home to two initiatives pretttty impressive in size. 
The first initiative is the Hip Hop Theatre Academy, teaching kids between the ages of 16 and 19 everything from beat-making and rap to DJ'ing and of course dance. Spearheaded by Jonzi D (the brains behind the already existing hip-hop festival and arts initiative Breakin' Convention), the aim is to solidify hip hop as a theatrical art form, skilling up kids to perform at an international level. 
Also based there will be the Choreographic School which will give 13 up-and-coming dancers to work with leading choreographers, developing their own personal style and practice. 
As for the programming – with the added focus on artists of colour – the plan is for Sadler's Wells East to see the same varied mix of contemporary, ballet, flamenco and more. There're even planning on throwing a little circus into the mix. You know, for people who like things a bit more….
….in tents.
NOTE: Sadler's Wells East is opening in November 2023. For more information, keep an eye on their website here. 
Sadler's Wells East | Queen Elizabeth Olympic Park
---
Like dancing? Watching it andddd doing it? Then you might like our guide to the best London bars with live music.