Judy Joo | Favourite London Spots 
We asked Jinjuu's founder Judy Joo where she likes to dine, drink, and while away the hours in London…
–
Favourite date spots?  
A man will certainly impress me if he takes me to any of the following!  La Petite Maison— great seasonal dishes and Andrea Fasan, the Sommelier makes you feel like a star.  Umu has some of the freshest sushi in town in such a peaceful zen like room.  Scott's is always consistently good, and I love the grilled Dover Sole. Kutir is like a little jewel box… quite special and Chef Rohit Ghai's flavors never disappoint.

Favourite brunch spots?  
I tend to stay local to where I live in Marylebone, as there are so many great places.  Providores is always fabulous and I love the Turkish eggs there. La Fromagerie has the best almond croissants and the brie truffle cheese that the only make on weekends is divine.  Opso is another stellar find, where I indulge on their eggs with homemade feta or their pretty greek pancake with mascarpone cream and frozen berries.
Favourite Sunday lunch spots?  
I love Trishna and go often just to have their Hariyali Bream— perfectly cooked seabream in a green chili and coriander sauce.
Favourite cocktail bars?  
The Connaught and Claridges. Denis Broci, who runs the bar at Claridge's used to have a drink named after me, The JJ.  I wish he would put it back on the menu!  I also love the Kombucha cocktails at The Connaught— so incredibly tasty. And they have this insanely delicious Bloody Mary with celery foam, so elegant and light.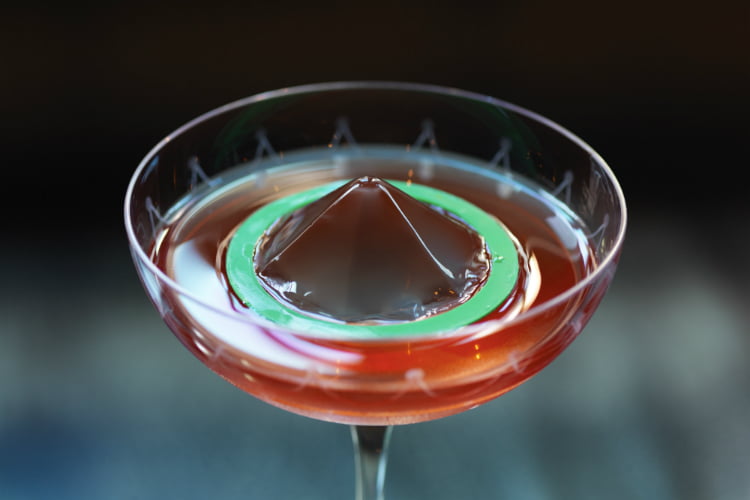 Favourite (non-Korean) places for a casual dinner? 
 Chisou Izakaya just off Bond street is my go to place for great quality sushi and small Japanese bites.  It never disappoints.
Favourite restaurants in Seoul?  
Bicena and Gaon, both showcase traditional Korean ingredients presented in style and grace.
London-based guilty pleasure?  
Homeslice pizza and Patty & Bun— I like the Ari Gold burger. 

Desert Island Dish? 
Instant ramen noodles (Shin Ramen brand)
Finally, Korean food seemed to have a mini-renaissance a couple of years ago, particularly with the opening of restaurants like JinJuu. Do you think the city is ready to take the next step (whatever that is)? 
I hope so!  I think that London is finally starting to understand what Korean food is… and that it is its own unique cuisine.  It has been an education, but I think that people are ready to try more of the difference flavours of Korean cuisine as well.  It's not just kimchi and barbecue. 
---
Check out Judy's restaurant in Soho (and definitely order the fried chicken) right HERE.