Applebees Fish Pop Up | Pétanque & oysters on the South Bank 
Fishing, apparently, requires a lot of patience.
And Applebees Fish, who've been based in Borough Market for over 20 years, are finally dipping their toes in the waters of expansion, by opening a pop up on the South Bank.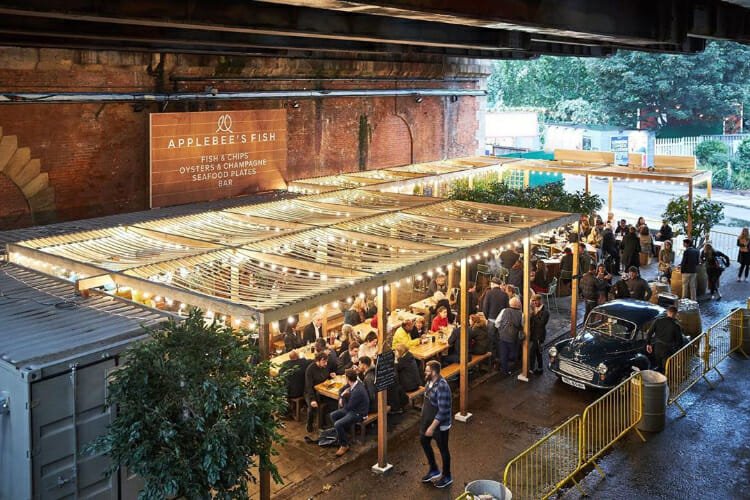 It's open until September, there's a champagne & oyster bar, and they're serving all the usual fish & chips suspects, along with craft beers on tap.
There's live music from local buskers, and the place has got a full-sized pétanque pit too.
Let's hope they don't wait another 20 years for the next one.
NOTE: Applebees Fish pop up is on the Southbank until September 15th. You can find out more at their website right HERE. 
Applebees Fish | Queens Walk, SE1 8XX
---
Want to know what else the South Bank has going for it? Jimmy's BBQ Club…