La Dolce Vita | Amalfi-Style Rooftop Spa
La Dolce Vita pop up is now closed.
There's no point in sugarcoating this.
Because it's an Amalfi-style rooftop terrace spa in Mayfair, and giving it a layer of saccharine would genuinely make no sense. And anyway, it's called La Dolce Vita, which as we all know means the sweet life.
It's opening on June 1st, and you'll find it sitting on top of The Berkeley overlooking Hyde Park. There, they've loaded the hotel's secluded garden space with yellow-striped sun-loungers, lemon trees, and a cocktail bar (to go with the sauna, steam room, and swimming pool already there).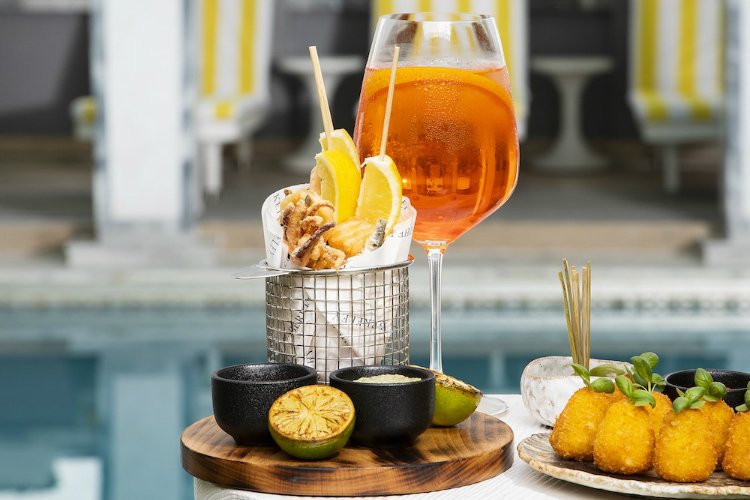 The food & drink is all Italian, and you'll be able to get an Aperol Spritz as well as classic Bellinis & Negronis. And if you fancy a little ballast, there's a light dining menu including fritto misto, arancini, pizzette, and a good ol' tricolore salad.
Being Amalfi-inspired, there are also a lot of lemons going into limoncello sorbets, gelato, and home-made lemonade. In fact, if you spring for their full-on spa treatment you'll get your feet soaked in lemon salts before being cleansed, toned, exfoliated, hydrated, and revitalised with a little lemon & rosemary oil.
The packages start from £75 per person, which nets you four hours access to the rooftop garden, pool, steam room, and sauna (plus an Aperol Spritz). Or you can go all-out and get all of that plus the spa treatment, which is a snip at £195. Basically, it's quite expensive…
…there's no point in sugarcoating it.
NOTE: La Dolce Vita at The Berkeley is now closed. 
The Berkeley | Wilton Place, Knightsbridge, SW1X 7RL
---
Like relaxing at altitude? Then check out the best rooftops in London…