10 Greek Street | Soho Restaurant
As a wise person on Pinterest once said, 'Be the change you wish to see in the world'.
…Unless the changes you want to see are on a menu. In which case, it'll save you a lot of time and laminating to simply head to 10 Greek Street instead; an unpretentious dining spot with a seasonal menu that's different every day.
It comes from Aussie-raised chef Cameron Emirali, who came hot and fresh out the kitchens of The Wapping Project, and manager Luke Wilson, who cut his teeth at Exmouth Market's The Ambassador. (It's proved a fruitful union, with the pair going on to open 8 Hoxton Square and The Whitechapel Refectory within five years).
Seating just 30, this is an intimate spot with an interior that ticks off the holy trinity of understated restaurant design: white subway tiles, blackboard menus, and counter seating overlooking the open kitchen at the back of the restaurant.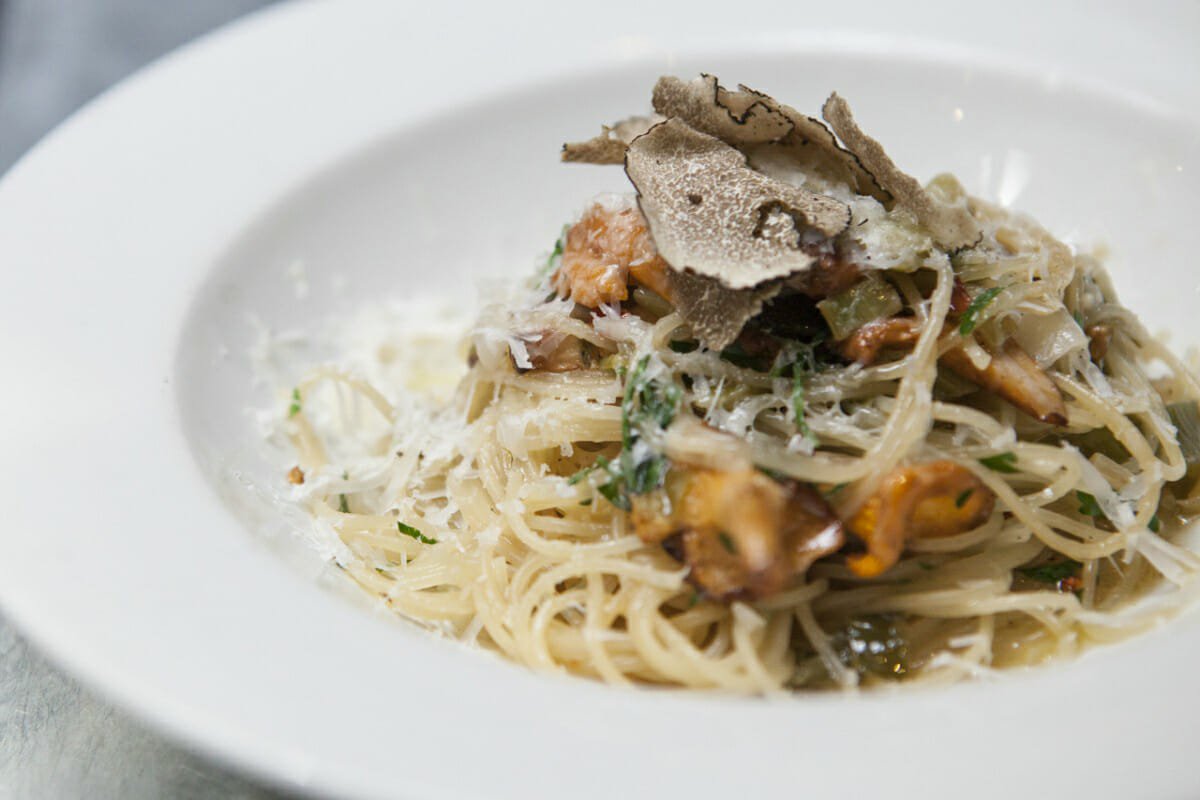 Plates come in two sizes, so you're encouraged to mix and match your mains, bolstered by a few nuggets from the Bar Snack selection if you're peckish. These come in the form of tapas with a seasonal edge; so while you'll find stalwarts like charcuterie plates, smoked almonds and olives, there's also more adventurous combinations like crumbed egg with broccoli and 'Nduja, or globe artichokes served with mushroom duxelles. The larger plates finish what the tapas started, with meatier dishes like pigs head terrine with cabbage and mustard and nettle risotto with burrata and pine nuts.
As for drinks, wine takes centre stage here, thanks to a well-chosen wine list and the 'little black book', a handwritten selection of rarer bottles. If you're not a fan of the old grape hooch however, you'll also find a succinct list of London and European craft beers, and well-made classic cocktails.
Because some things don't need changing.
NOTE: 10 Greek Street is open daily, noon-11pm (10pm Sun). They now take reservations for both lunch and dinner – make yours HERE.
10 Greek Street | 10 Greek Street, Soho, W1D 4DH
---
Like low-key seasonal restaurants? Then you'll probably enjoy Perilla.