Chef James Cochran was at the heart of an unusual Twitter storm recently, when it was revealed that the restaurant he formerly cooked for had started selling off his recipes, just as he was due to appear on the Great British Menu.
Which they technically can do, because in a not-at-all-creepy move, they have trademarked his name.
Business law states that he now can't waft his own moniker anywhere near his new restaurant, and so it's to the enigmatic-sounding 12:51 in Angel that Cochran fans will have to head for a taste of his unique, experimental, continent-crossing cuisine.
Settling into the former home of Chinese Laundry on Upper Street in Islington, it's an unusual, mezzanine-floored affair boasting a smattering of al fresco tables and an artsy, studio feel, with double height windows and original period features from the Victorian building. It's a real departure from the very 'City' feel at James Cochran EC3, with natural wood panelling, baby pink feature walls, colourful tiled flooring and soft, retro lighting.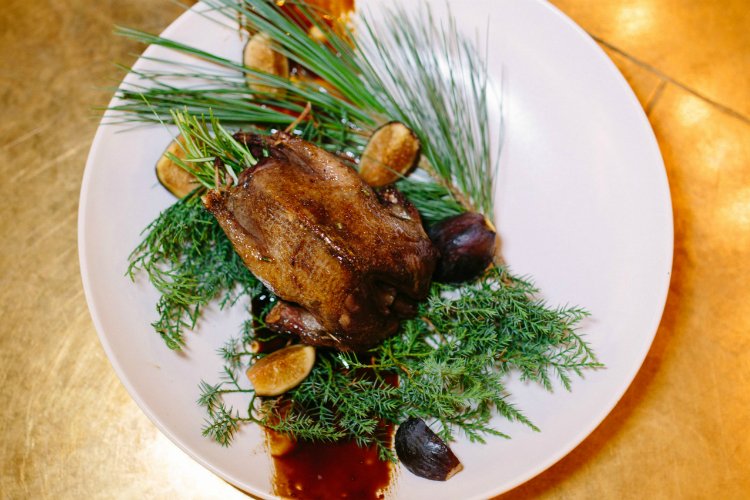 The menus, however, follow a very familiar format to his previous joint, with dishes available on an à la carte menu of shareable small plates, or a five or eight-course tasting menu, showcasing his knack for inventive haute cuisine. Highlights include unusual combinations like raw scallops with buttermilk whey, radish, apple and charcoal; pork with smoked eel, turnip kimchi, apricot and miso; and jerk-spiced monkfish with watermelon and coriander. And there's snacks for those dropping in between meals, too, like smoked kipper and leek toastie, and pickled crab tartlet with prawn butter.
Sounds so good, he should probably trademark it.
NOTE: 12:51 is open for dinner Tues-Sat, and lunch Fri-Sun – you can find out more, and make a reservation, HERE.
12:51 | 107 Upper Street, N1 1QN
---
Seeing as you're in the area… why not check out our guide to the best restaurants in Islington