42 Holborn isn't just in any old building.
It's in Lincoln's Inn House, a grand Grade-II listed Edwardian monument of Portland stone designed over a century ago by Edwin Lutyens, who has been widely considered to be the finest architect Britain has produced since Sir Christopher Wren.
And now, it has a Mediterranean restaurant.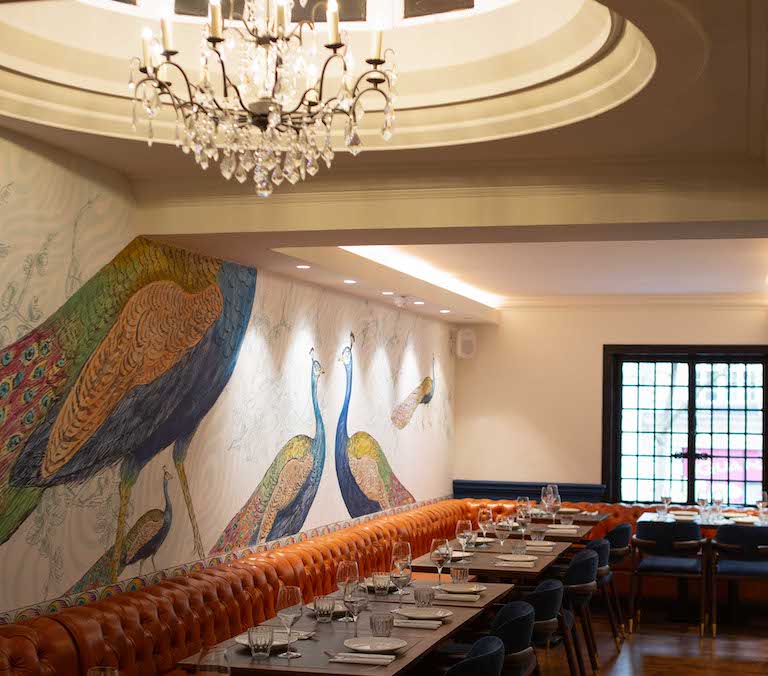 The idea is for it to be casual-yet-elegant, all-day dining & events space that basically aims to cater to every need for everyone on every occasion. Step inside its grandiose hall, and you'll find a suitably stately space with bones of blue-pained steel pillars keeping the upper floors aloft. The cocktail bar is covered in sea-green scalloped tiles, while the walls upstairs have been painted with brightly coloured peacocks. And lighting the whole space are the building's regal chandeliers, dangling down through domed holes carved into the ceiling.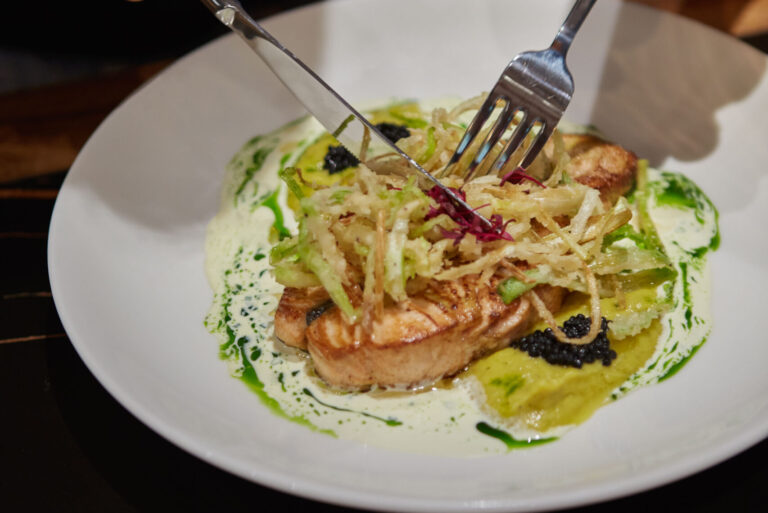 The menu has been designed by chef Erdal Atas, whose 20 year career has seen him working in restaurants across Cyprus, Delhi, and Istanbul before landing here in London. Here, he's put together something that's broadly Mediterranean, with inspiration stretching from Israeli to Spanish cuisine, and everything in between. Expect small plates ranging from fried halloumi drizzled in honey & pomegranate, to chargrilled leeks with carrot & orange, or plump red prawns with avocado & aoili. Then, the larger goods include an Argentinian ribeye with a Spanish mojo sauce; Galician octopus with smoked paprika & potatoes; or a whole grilled aubergine with a pistachio & tahini sauce.
That cocktail bar is being put to good use too, thanks to huge jugs of sangria, a curated range of classic cocktails, and a selection of house originals too, like the La Laja, which blends a smokey mezcal with pear liqueur, some ginger, and a dash of peach bitters.
Like we said, not just any old building.
NOTE: 42 Holborn is open now. You can find out more, and book, at the website right here.
42 Holborn | 42 Kingsway, WC2B 6EY
---
Want to get to know the neighbours? Here are the best restaurants in Holborn…