Rewind 50 years.
If you told someone back then that, before too long, Battersea Power Station would not be producing power and instead would be the go-to place people went when they wanted to get Taiwanese comfort food, Italian gelato, Nepali dumplings, Japanese sushi, and half a dozen other world cuisines from the same menu, and all washed down with a couple of high-end cocktails… they would probably say "why are you even telling me this? Did you at least get some lottery numbers? What kind of time traveller are you, get your head in the game."
But confusion and disbelief aside, this is where the vaguely surreal passage of time has taken us. Under the auspicious & iconic pillars of Battersea Power Station, deep in the former turbine hall, you'll now find Arcade Food Hall's second outpost – and it's a beauty.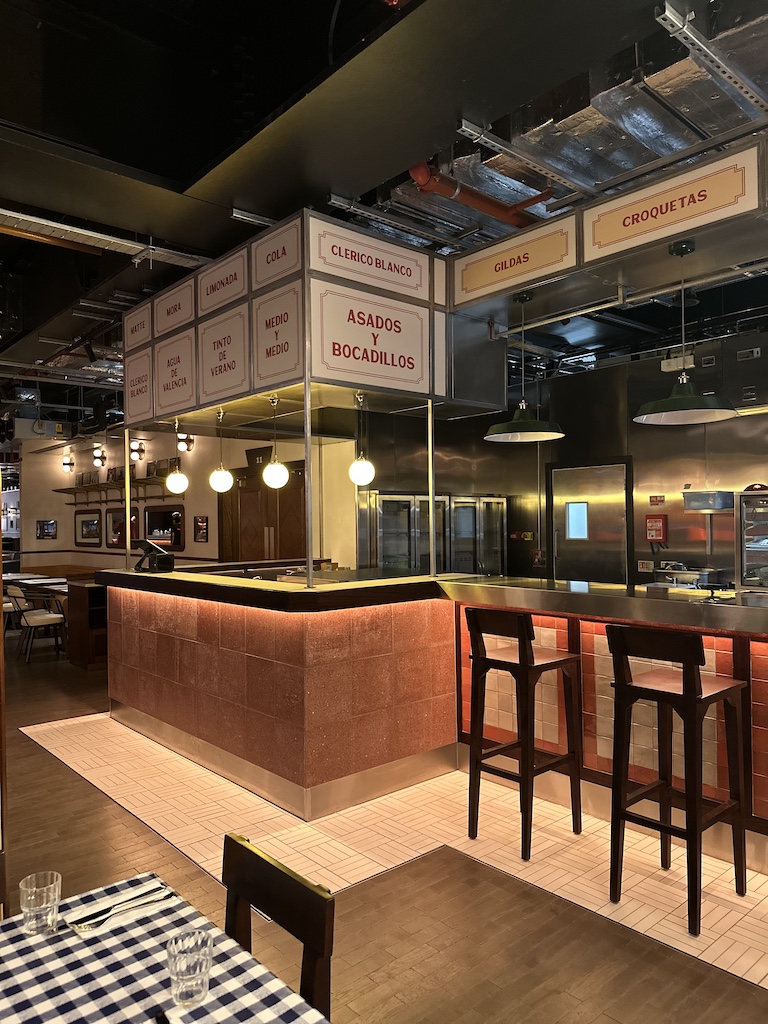 For those who haven't had a chance to drop into the original Arcade, it's tucked underneath the similarly emblematic Centre Point, and it's easily one of the best food halls in the city, with an array of brilliantly executed global cuisines (in large part thanks to the involvement of JKS restaurant group, who have several Michelin Stars under their belt), all quite literally topped off by one of our favourite restaurants of last year.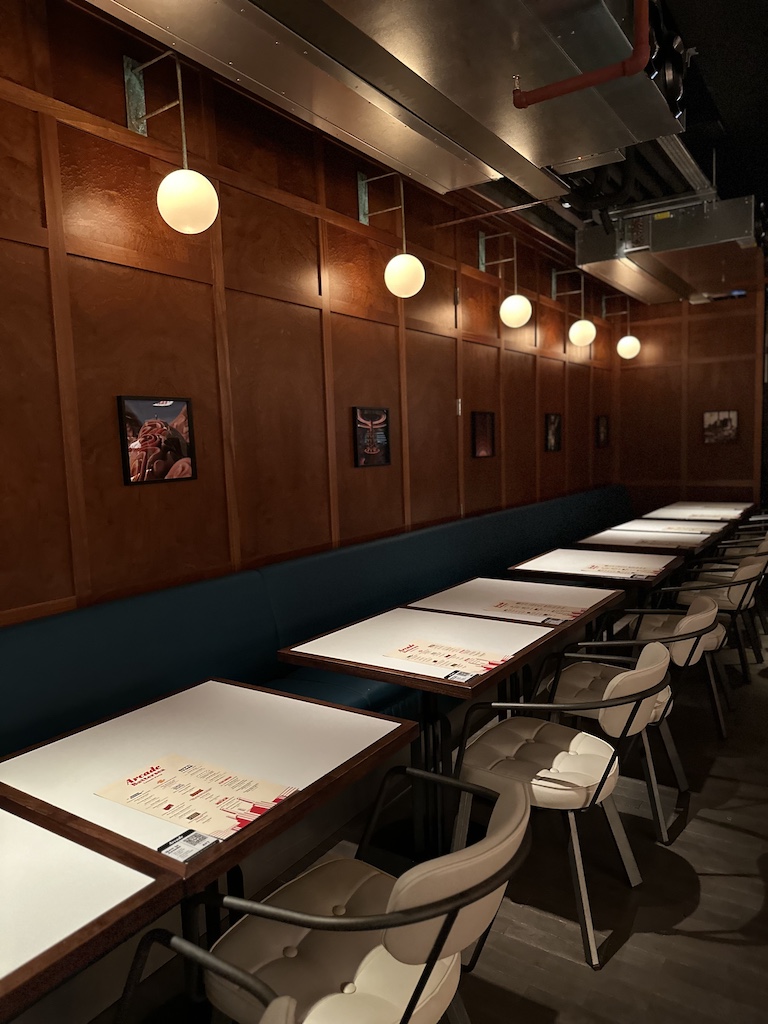 Here in Battersea, they're pulling the same trick, laying out a 24,000 square foot swathe of power station in which they're packing enough room for 500 people to have dinner, as well as a DJ-led dancefloor. Food-wise you'll find thirteen food stalls, three standalone restaurants and two bars to hydrate it all (plus a private dining room if you fancy something a little more intimate). Among the food stalls there's everything from fiery stir fries and salads from Thai spot Phed Power; Cantonese roasted meats from Siu Siu; a dedicated flatbread stall from Thomas Straker; and Italian gelato at Leccami. Meanwhile old arcade favourites Hero, Sushi Kamon, Tipan Tipan and Shatta & Toum have made a welcome reappearance.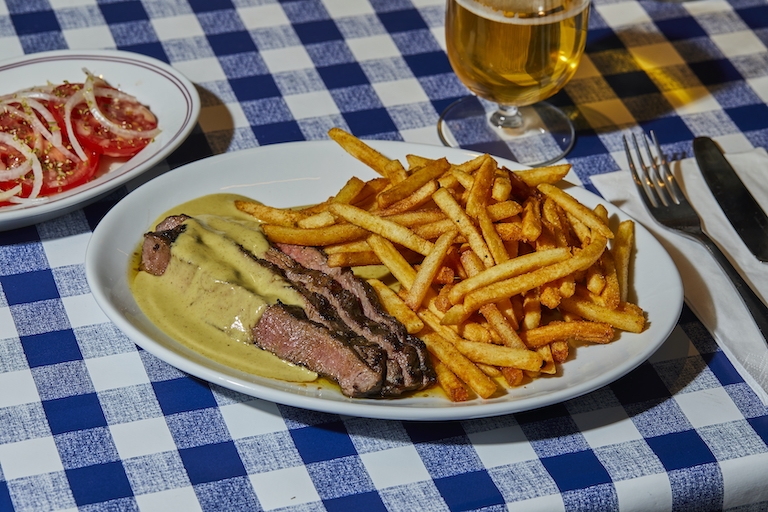 But there area couple of standalone restaurants too, and – alongside a BAO and Manna Burger – you'll find a new joint from the talented folks behind TĀTĀ Eatery. Solis is a kind of culinary cross-pollination between Spain, Portugal, Uruguay, and Argentina, plucking influences from all of them in various ways, shapes, and forms, and creating a fantastic end product. The venue itself is parked on the side of Arcade, and comprises a long grill manned by chefs busily scorching steak & chicken. Pull up a chair in front of one of their blue-checkered tables, and you can dig into flavour-packed gildas, rich beef croquetas, flat iron steaks (lavishly covered in a delusion steak sauce), and grilled chickens with all manner of smokey, citrusy, and fiery dips. Oh, and save room for the burnt cheesecake, it's sensational.
Then there are the two bars – standing watch over the dance floor is the ABC Bar, where you'll find a lengthy list of classic cocktails, or at the other end of the space (and at the other end of the casual alcohol spectrum) there's the Tap Room with its wall of 32 craft beer taps.
Which is a crafty move.
NOTE: Arcade Battersea is open daily, and there's no need to book. You can find out more here.
Arcade Battersea | Battersea Power Station, Circus Rd W, Nine Elms, SW8 5BN
---
While you're in the neighbourhood… take a peek at our Battersea Guide