Arros QD | Michelin Star Chef Takes On Rice
After having received the rare double distinction of both being edgy enough to get onto the World's 50 Best Restaurants list and yet also reserved enough to snatch up 3 Michelin Stars at his self-named restaurant in Spain… Quique Dacosta was in a position to do anything he wanted.
And the thing he wanted to do was open a paella restaurant in London.
And what a restaurant it is. It's got the rare distinction of being the first and only restaurant in Europe outside Spain (there are just 33 worldwide) to be awarded the "Cullera de Fusta", which is basically the oscars for paella. So it's not too shabby. And it's just landed itself both a new menu, and a new cocktail bar.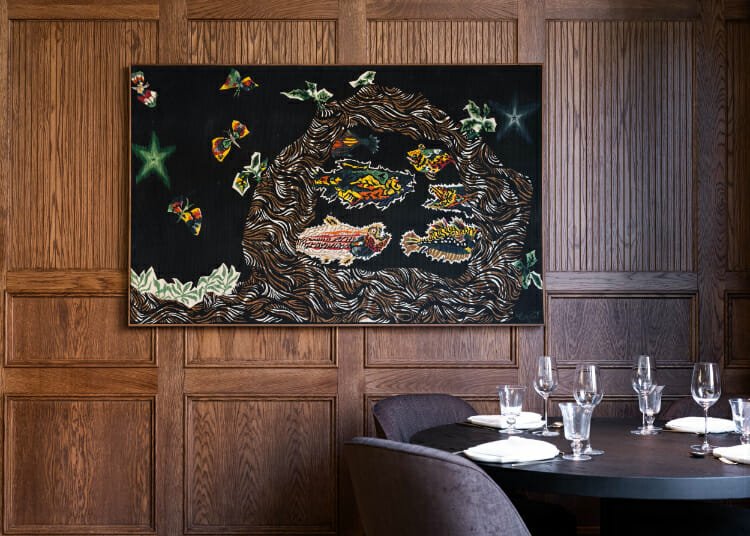 The venue itself is a palace of paella, with eminently stylish decor throughout. The walls are furnished with subtley varnished wood and gleaming glazed tiles, while the floors are dressed with intricately embroidered rugs. There are no white tablecloths or leather chairs, and it's got an atmosphere of casual ease… but it still feels like you're in a space drawn up with millimetre-perfection.
The new menu boasts the likes of a hearty Iberian presa with Jerusalem artichoke purée; a hulking great chargrilled Cornwall tomahawk steak with chimichurri sauce & confit garlic; and a whole turbot with green mojo potatoes. But we're here for the paella, which now includes arroz al horno (a huge panful of pork ribs, morcilla black pudding, roasted potatoes, tomato and garlic) and the cod & cauliflower rice, which includes both of those things alongside pickled cauliflower shavings & caramelised onion.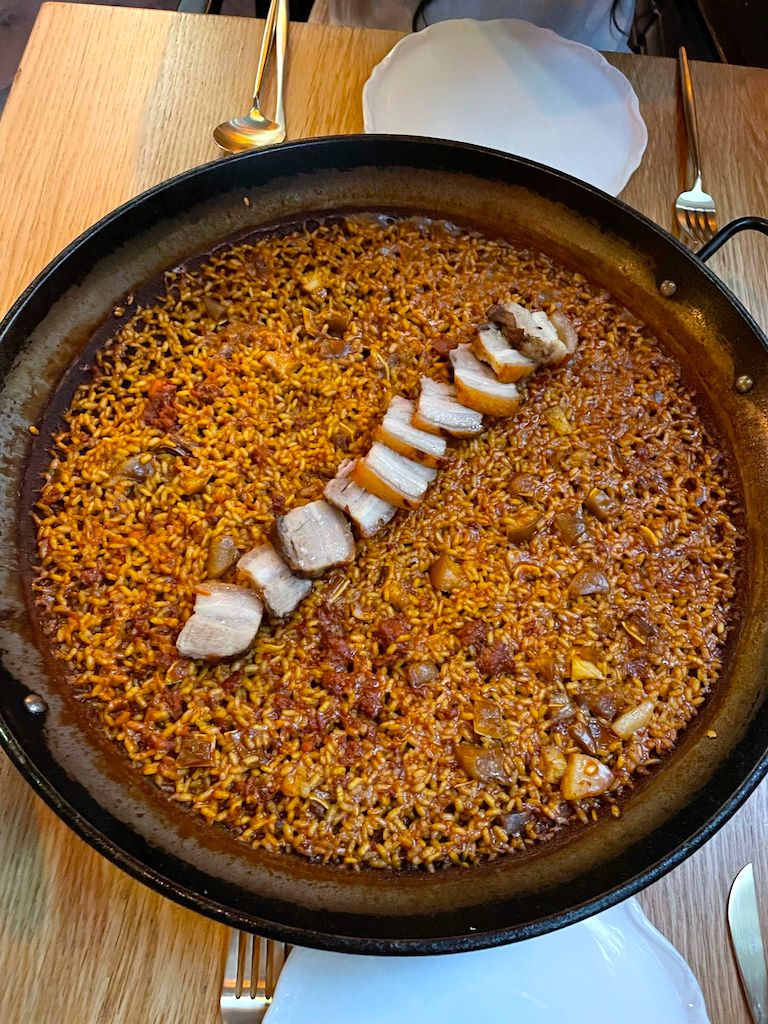 It's all cooked on wide, ironcast pans over a wood fire, to make sure it all cooks completely evenly. The dishes are brought directly to the table so people can share them, then scrape up the crust on the bottom of the pan (aka the 'socarrat'). Each pan is then acid-washed each night, so as to make it as sparklingly pristine as possible for the next day.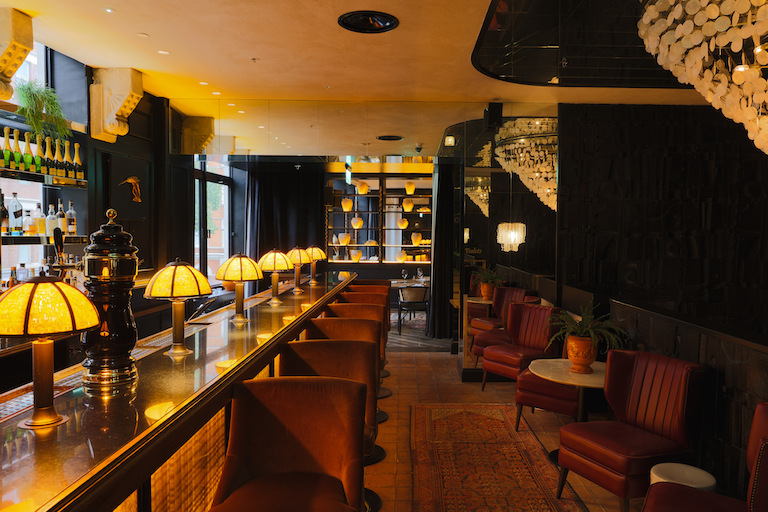 Oh, and the bar. It's called Albufera, and it's an absolute beauty. The space is steeped in rich textures, with elegant chandeliers, and comfortable padded seating that you sink right into. On the menu, you'll find cocktails ranging from refreshing number like the La Perla (Vodka, chambered, raspberry, cranberry) and the Brisa (gin, apricot liqueur, watermelon & passionfruit, lavendar), alongside some smokier concoctions such as the Oaxaca (mezcal, orange peel oil, chocolate bitters), and the Velvet Old Fashioned, which includes Ximenez sherry, and is smoked over apple wood chips.
Just be warned: there is no rice pudding.
NOTE: Arros QD is open seven days a week. You can find out more, and make a booking at the website right HERE.
Arros QD | 64 Eastcastle St, Fitzrovia, W1W 8NQ
---
Wondering where to head next? Take a peek at the best cocktail bars in London