Bar Douro has become a duo.
It's already one of the finer Portuguese restaurants in the city… and now it's in The City, too. You'll find the original fairly nearby in Flat Iron Square, and just to keep on-theme, this new venue is on the western edge of Finsbury Avenue Square (just off Broadgate Circle).
The place is almost impossible to miss, mostly because they've wrapped their al fresco dining space with the same distinctively elegant glazed Portuguese tiles, painted in Tangier blue & white, as if to create a small island of warm East Atlantic charm amongst the corporate jungle surrounding it.
Stepping inside, the first thing you're likely to see is the huge tile mural spread out across the entire length of the wall. In fact, the restaurant's owners took a special trip to the Azulejo ('tile') Museum in Lisbon to find the right design to fit the space – once they landed on the right one, they meticulously photographed it and recreated it tile-by-tile. Now, the various characters (Posideon, his wife Amphitrite, the usual rabble) look down on a long marble bar, and a row of low-lit tables.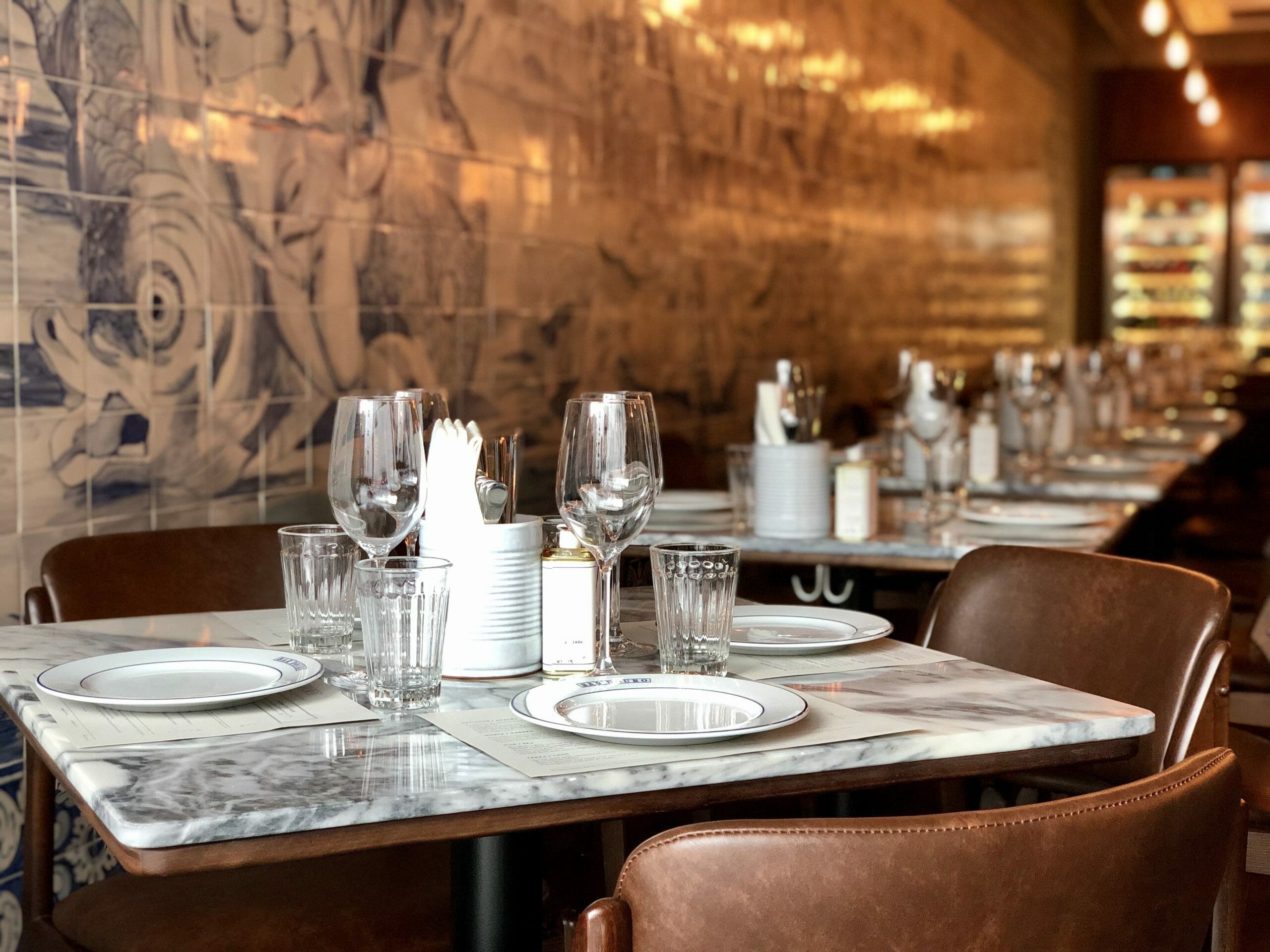 The kitchen has added a considerable number of new dishes to the lineup, making it an almost entirely new menu – you can now get traditional 'tacho' clay pots filled with wild mushroom or crab rice; some extremely tender presa Iberico pork with kale & migas; a plate of punched potatoes (they're literally smashed & roasted to give them a crispy texture) with parsley & almonds; some grilled cuttlefish; a little beer-braised rabbit; and much more besides.
To drink, they've helpfully put together one of the largest exclusively Portuguese wine lists in the country with bottles that have never been seen in the UK before, and then made plenty of them available by the glass. There's even a little map on your list to show you where the vineyards are. And – this being a Portuguese restaurant – there's obviously plenty of port. In fact, you'd be remiss not to start everything off with a classic white port & tonic…
…and naturally finish it all with a pastel de nata & some cinnamon ice cream.
NOTE: Bar Douro City is open for lunch (11.30am-3.30pm) and dinner (5.30-10pm), Monday-Saturday. You can check out their website, and make a booking, right HERE. 
Bar Douro City | 1 Finsbury Avenue, EC2M 2PF
---
Like Portuguese food? Check out Casa Do Frango…