The talented people behind Tapas Brindisa have cut the ribbon on their new venture, Bar Kroketa, in Carnaby.
Like its sibling Tapas Brindisa – whose name provides even the least observant diner a very clear indication of exactly what they'll be eating inside – Bar Kroketa tells you exactly what it serves. Which is, well, croquetas (Kroketa is the Basque spelling). And lots of them, too.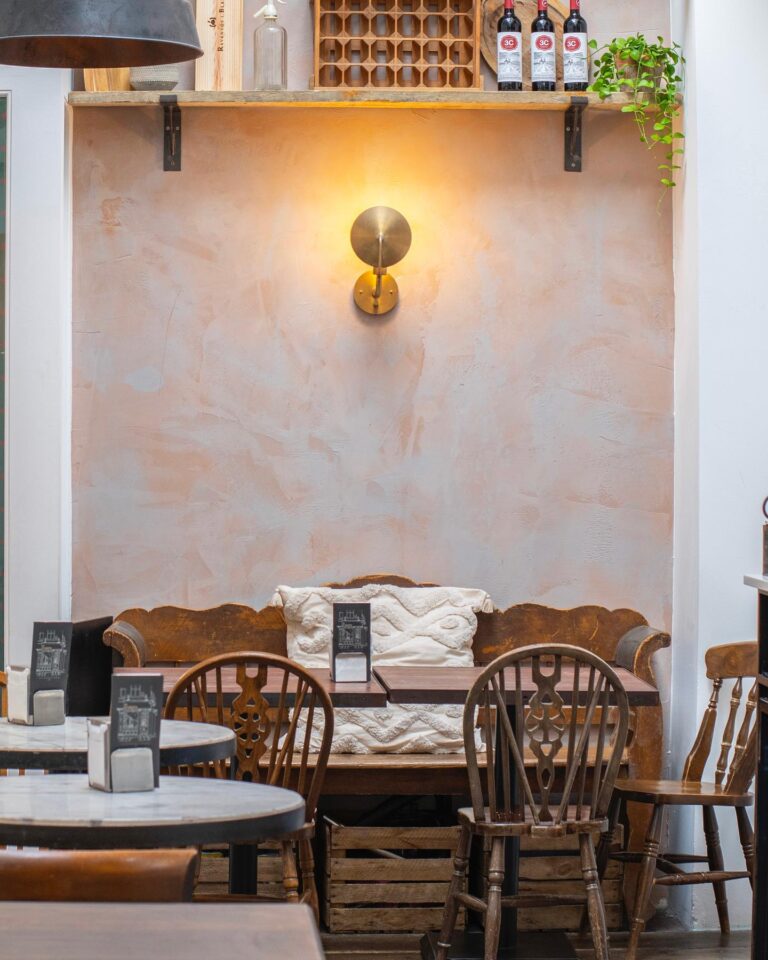 You'll find it at the mouth of Kingly Court, down in the old Bread Ahead space. It's a small sleeve of a spot, which is essentially one long, corrugated metal bar with a few stools set against the opposite wall, opening up to a postage stamp-sized seating are in the back. But for everything Bar Kroketa lacks in size, it makes up for in buzzing atmosphere – this is a bustling, buzzing spot that may as well be in Madrid's back streets, with patrons perched on the counters, or leaning against the bar and jostling for a glass of sherry & a bite.
Speaking of, the croquetas menu changes daily, and is scrawled afresh onto the blackboard at the back. Tip up to Bar Kroketa on any given day you might be able to enjoy a little sobrasada & goat's curd with honey; girolle & pine with shaved idiazabal cheese; jamón with lardo & migas; and salt cod with txakoli verjus alioli. Adding to that, there are also a few small plates (crab & alioli toasties, tomato pickle tartar, plenty of anchovy & olive gildas, etc.) and the occasional dessert to sweeten the deal.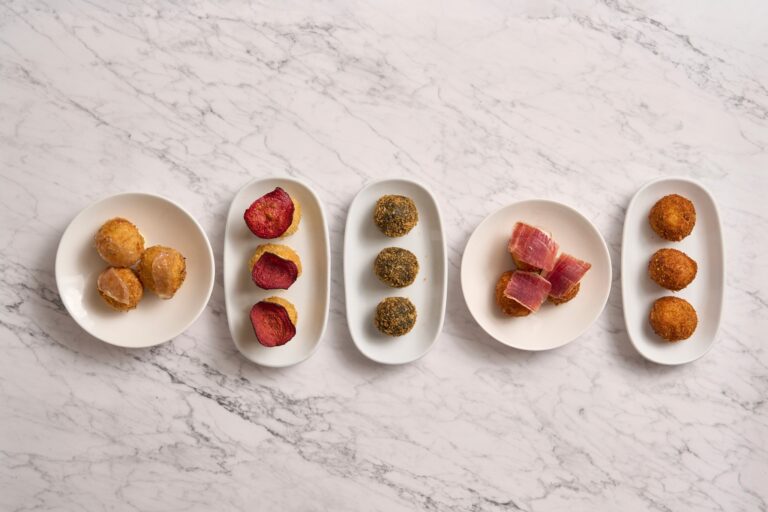 And filling in the 'bar' part of Bar Kroketa are a whole bunch of wines, sherries, vermúts, and some 'sidra' which is made in the traditional Basque fashion, almost like an uncarbonated natural apple wine. There are cocktails too, ranging from a spritz made with sherry, fig liqueur and cava, and a sour which they describe as a "modern take on an old school Basque tipple of red wine and coke".
It's good. Trust us.
NOTE: Bar Kroketa is open now, seven days a week. There are a limited number bookings for the seating area at the back, but the bar is just for walk-ins. You can find out more at their website right here.
Bar Kroketa | 21 Beak St, W1F 9RR
---
Hungry for more? Check out the best Spanish restaurants in London