Brunswick House is named after erstwhile 19th century inhabitant Frederick William, Duke of Brunswick-Wolfenbüttel.
Frankly, we're disappointed they went for Brunswick.
In the intervening years it became railway offices, a squatters' den, and now – surrounded by five lanes of roaring traffic, Vauxhall train station, MI6 HQ and the new American Embassy development – it remains an eccentric, preserved island of Georgian splendour.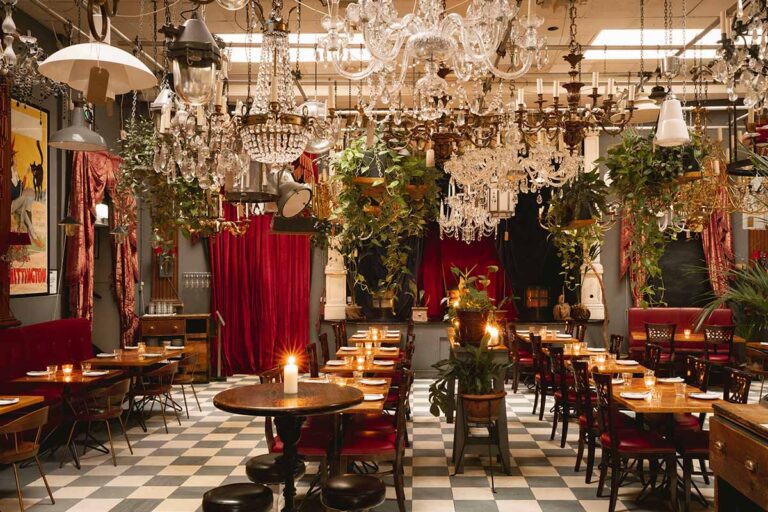 The building is now home to LASSCO, the architectural salvage company who rescue vintage furnishings, masonry and even entire walls from historic buildings before they're knocked down. This explains the eclectic decor of the ground-floor restaurant; an intensely romantic, high-ceilinged space lit by a suspended canopy of chandeliers, disco balls and the odd reclaimed lantern. An odd array of vintage tables and chairs are scattered throughout, and everything – from the fireplace to the mirrors – is for sale.
Since opening back in 2011, Brunswick House has become firmly entrenched as a London restaurant classic. Chef-patron Jackson Boxer has gone on to do great things (Orasay), but this is where all the magic first happened – and you'll still find considered, surprising ingredient combinations on the regularly changing menu.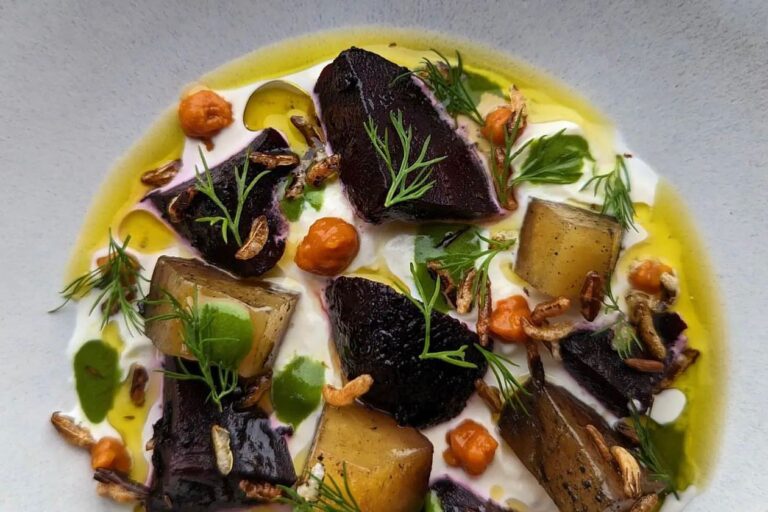 It starts with breakfast (toasted gingerbread with salted butter; smoked ham hock and comté breakfast muffins) before moving on to 'smaller' and 'larger' plates – Hereford steak tartare with pickled cucumber, and grilled baby leeks with chilli among the former; ox cheek, stout & pickled walnut pie or whole skate to share for the latter. Save room for the miso caramel tart to finish, or the Cru Virunga chocolate with Caramac cream.
If you'd like an even more special setting, Brunswick House – being a house – has a number of beautifully furnished rooms upstairs, too, that are available to hire as private dining rooms.
So you too can feel like the Duke of Brunswick-Wolfenbüttel.
NOTE: Brunswick House is open daily for breakfast, lunch and dinner (no dinner on Sundays). You can find out more, and book a table, HERE.
Brunswick House | 30 Wandsworth Road, SW8 2LG
---
Like discovering London's classics? Meet the best restaurant in every London neighbourhood