While the sun, throughout much of the summer of 2011, appeared to be "trying", the biggest problem with summer that year was that it never actually started.
An additional problem – indelibly linked to the first – was the striking lack of opportunity during that time to gorge on barbecued meat.
While the first problem ultimately proved tricky to resolve, the Caxton Grill in St. James offered an excellent solution to the second by installing one of London's very first Josper Grills.
The Josper's a hybrid: a top notch, charcoal-burning grill which includes an oven-like front door to ensure that whatever's being grilled retains all of its natural moisture and flavour.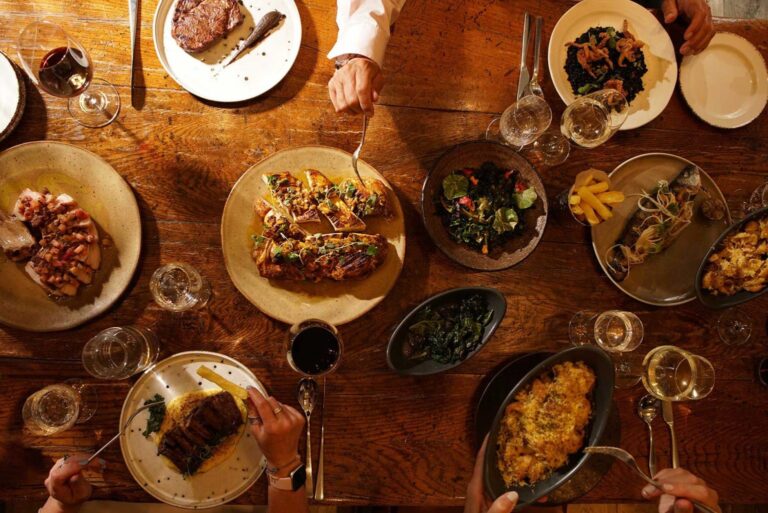 The result: the Caxton Grill offers some of the best BBQ'd meat in town.
For this reason you would be firmly advised, despite the inclusion of a salad on the menu, to opt for the 300g Sirloin of beef, mushroom rub and smoked béarnaise sauce.
Caxton Grill – just a few minutes walk from St.James' Park, Victoria and Westminster – is based in St.Ermin's Hotel, which also houses the Caxton Bar (home to a selection of quintessentially English cocktails like The Home Counties, The Royal Gala and Bowler Hat).
Completing your glorious trinity of incentives for toddling along to Caxton Street is the Terrace: a spacious alfresco bar where you can sip post-work Bowler Hats and while away the long and balmy summer evenings…whenever they come.
NOTE: Caxton Grill is open for lunch and dinner, all week long. For more information, or to book, visit their website HERE.
Caxton Grill | 2 Caxton Street, SW1H 0QW
---
Enjoy quality dining experiences? Check out other marvellous restaurants in the area via our guide to the best restaurants in Victoria