We were going to start things off with a joke about chameleons.
But nothing stands out.
So instead, we'll get right to it, because this is quite an unusual venue. You'll find it at One Marylebone, a Georgian-era church, and one of the most impressive & grandiose buildings in a neighbourhood filled with impressive & grandiose buildings. It's normally used as an events space, but the company that runs the place decided to add on a restaurant around it. As in outside, wrapping around its base. And sure, that means you don't go inside the building itself, but it also gives you the benefit of actually being able to see it. Which is a very good thing.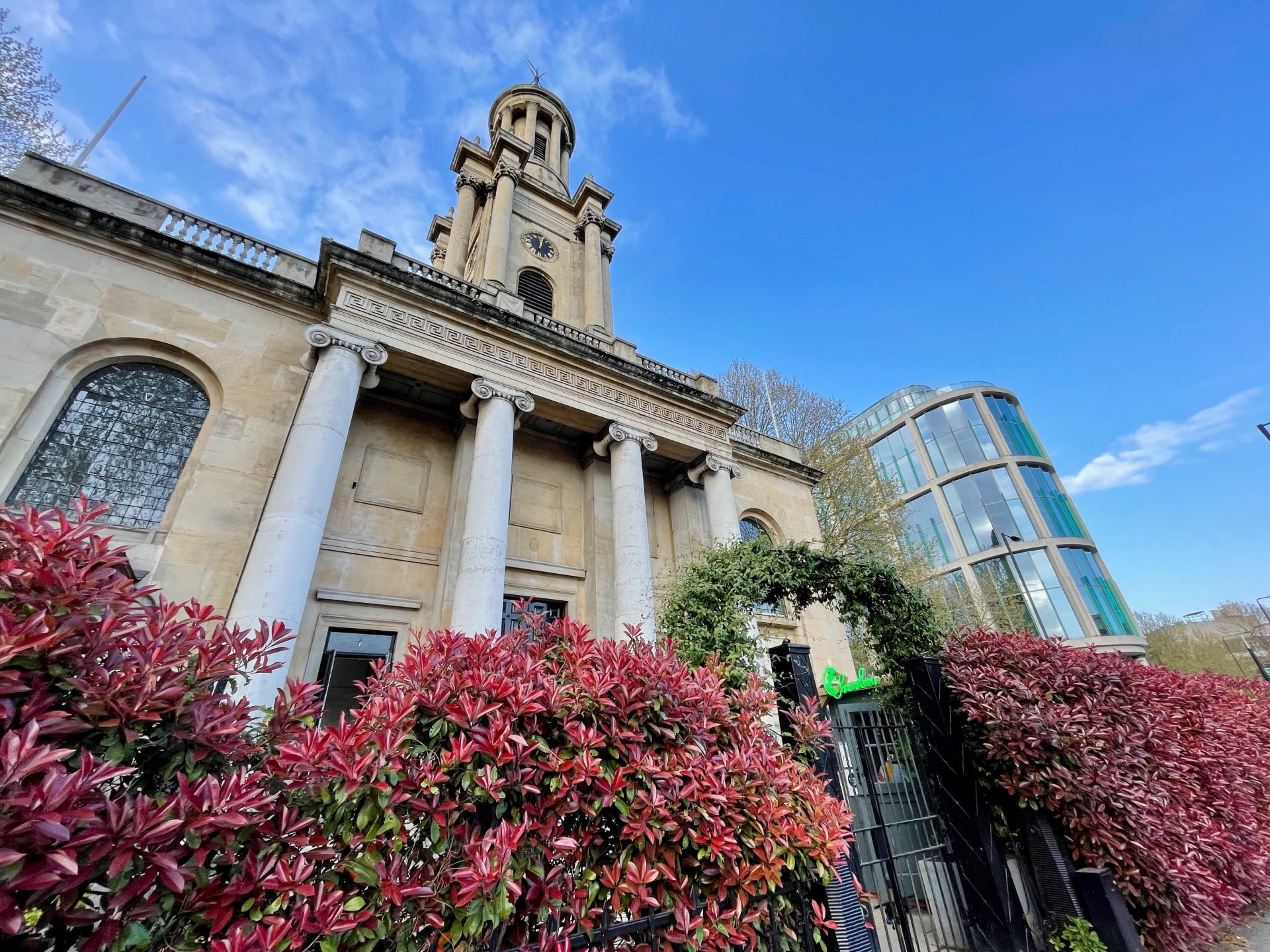 Wandering in past the towering hedges that separate the venue from the street, and you'll be met with two paths: to the left of you is The Garden, which is the casual 'outdoor' area. It's pretty huge, and is thankfully covered with a removable awning and dotted with heaters. The tables are arranged between the trunks of huge trees and planting beds filled with all manner of greenery. It's pretty beautiful. Plus, like we said, you get to stare at the building.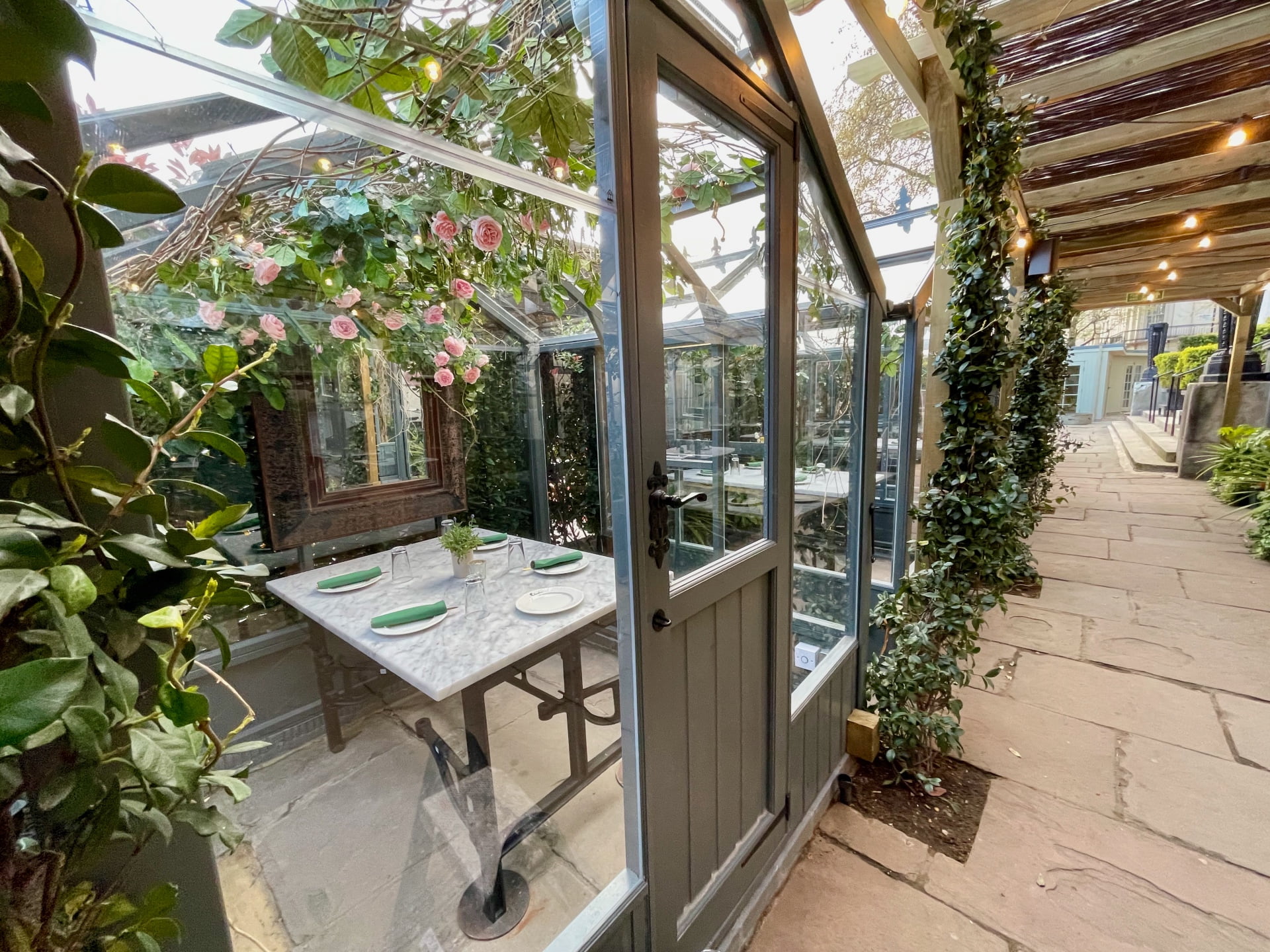 Head to the right, and you'll find yourself at the 'indoor' area, the Greenhouses. There are nine of them in total, ranging from a cosy little beach-hut sized number (it's supposed to be for four people, but it would be stellar for two) all the way up to a 30-capacity giant. Each of them is beautiful, intimate, and verdantly arranged with vines and flowers hanging from the ceilings – although the plan is to redress them with the seasons, hence the name of the place.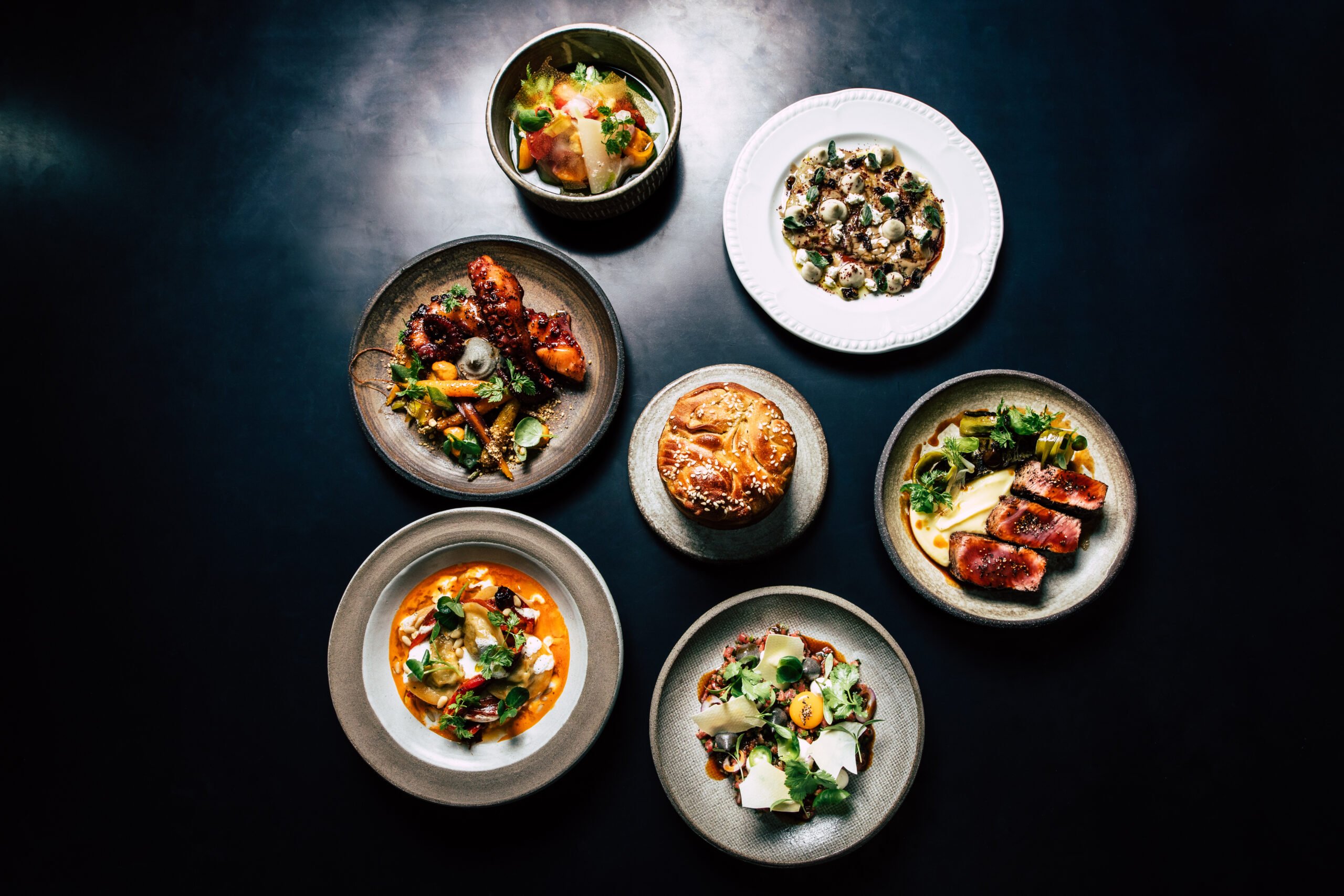 All the way around the back of the building are the kitchens, headed up by Israeli chef Elior Balbul. After stints as head chef in restaurants in Tel Aviv & New York, he set his sights on London in early 2020. The timing wasn't amazing. Luckily, it's given him a full year to prepare his team and his menu of Tel Aviv-style dishes, including octopus with black hummus and harissa carrots; slow-cooked lamb ribs with charred sweet potato; or braised smoked cabbage with crème fraîche & salsa verde.
There's a bar too of course – a lovely little nook set among the greenhouses – where they're shaking cocktails designed to go with all that that food, mostly riffing on the classics. The Old Fashioned is infused & sweetened with dates, their Collins includes a citrussey note of bergamot, and the Negroni has a little fig in it.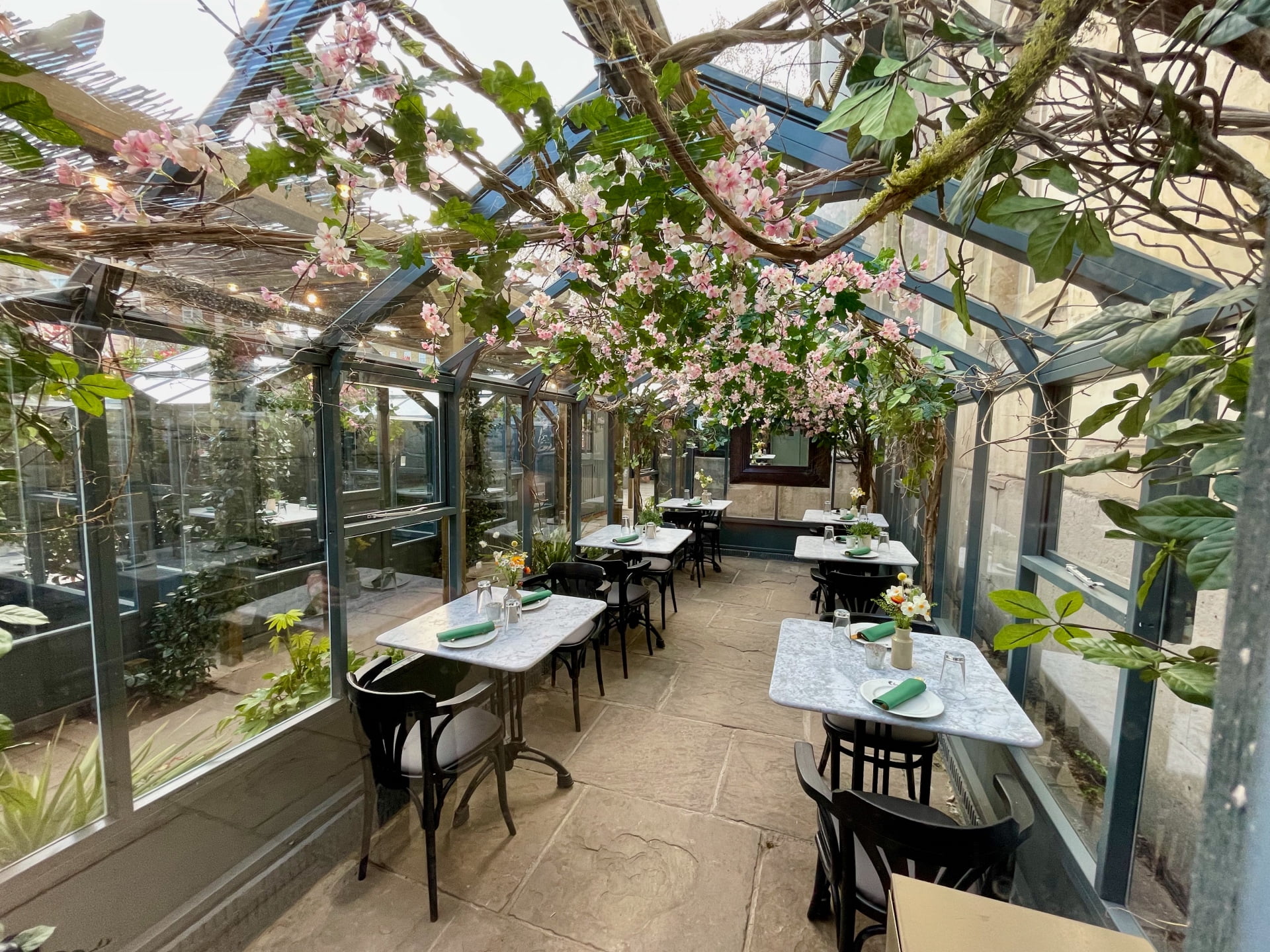 And, lest we forget, there is an events company at the helm, and the restaurant is but a corner piece in the jigsaw of ambitious plans they're assembling here. In time we'll apparently see in & around the building (deep breath) immersive cinema nights, multi-sensory surrealist events, a gallery space, a "futuristic fitness experience", live music, dance classes, a flower market, and a private members club underneath the church with it's own restaurant to boot. And, yes, that all sounds like a lot…
…but we're sure it'll all blend right in.
NOTE: The Garden at Chameleon is open now (Weds-Sun) and the Greenhouses are due to cut the ribbon on May 21st. You can find out more, and make a booking at their website right HERE.
Chameleon | 1 Marylebone Road, NW1 4AQ
---
Looking for outdoor dining ideas? Behold our list of (really good) places to eat outside in London