Brixton Village has a rather novel way of helping out talented up-and-coming chefs who aspire to open their own restaurant.
They give them a restaurant.
Only the up-and-coming-est of the lot, mind you – they can't go giving out eateries willly nilly. They have a designated space in Brixton Market which they give over for six months at a time to the winners of their Brixton Village competition. Just leaving that space is the wonderful Sarap, and now that that's a wrap, they've handed the keys to chef Adejoké 'Joké' Bakare. She won their competition's amateur category, and in return they're turning her into a professional.
She's Nigerian-born, and she's been cooking up West African classics using modern techniques for her own supperclub, Chishuru, for a few months now. Following in the footsteps of innovators like Ikoyi and Chukus, she's hoping to help popularise some of the elegant West African dishes that she grew up with.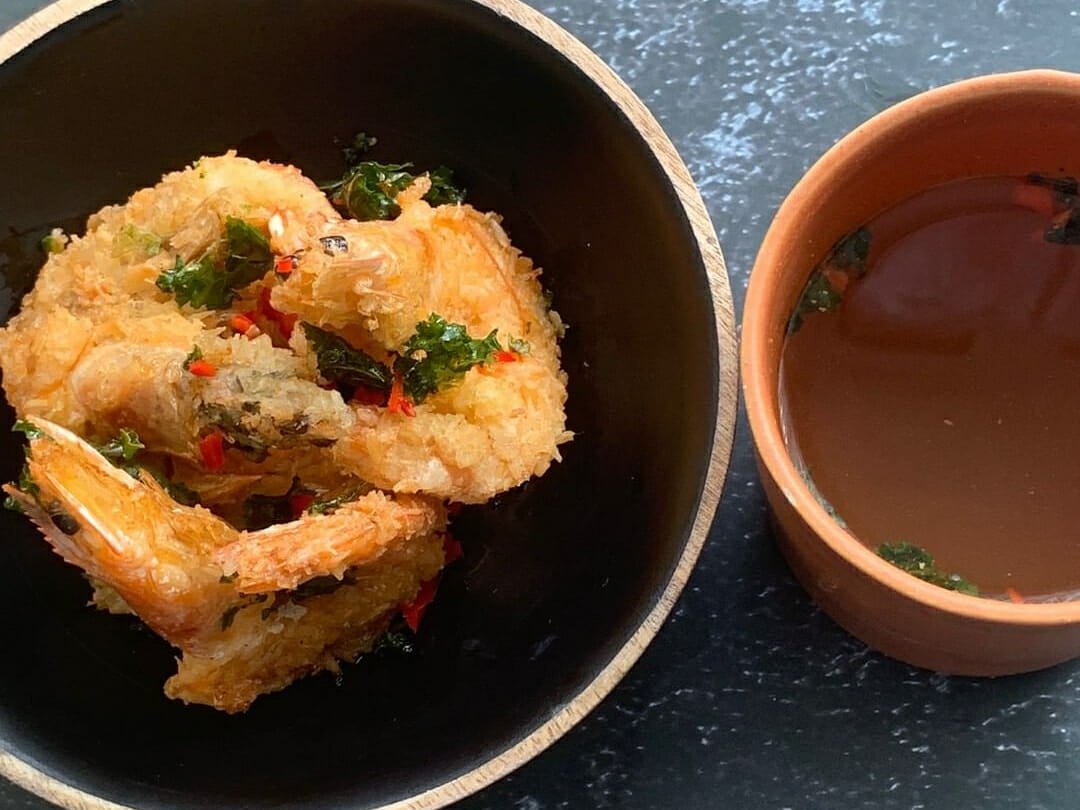 Those dishes will include the likes of whole grilled snapper, scorched sesame chicken, and a slow-cooked goat shoulder with spiced green sauce. You'll also find a groundnut soup with chargrilled cauliflower in spiced peanut butter sauce, and some Waina (that is, fermented rice balls) served with a squash, peanut and tamarind sauce. And for dessert? How about some baobab fruit mousse with peanut ice cream.
It's all going to be served in the form of a very reasonably priced set menu (£28 for four courses at dinner, £15 for two courses at lunch) and she'll be in there for six months.
Take a gander for yourself, and see why she won that award.
NOTE: Chishuru is set to open for six months from August 28th. You can find out more at the Instagram page right HERE.
14D Market Row, Coldharbour Lane, Brixton, London, SW9 8LD.
---
In case you're looking for a bar for before or after…Cattivo is a good shout.