Clos Maggiore | A Beautiful, Blossom-Filled Restaurant in Covent Garden
An oasis of calm amid the hustle and bustle of Covent Garden.
A peaceful French retreat in the centre of London.
A restaurant that plays host to more marriage proposals in a week than the Eiffel Tower does in a month.
However one chooses to depict Clos Maggiore, there is no denying it is not only one of the most beautiful, but also one of the best romantic restaurants in London.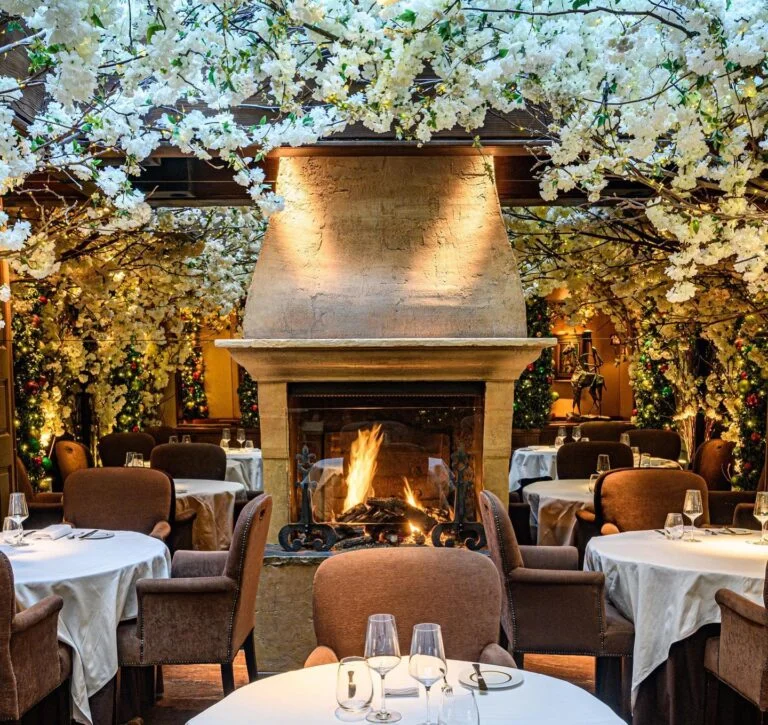 The blossom-filled conservatory – complete with retractable roof for an al fresco lunch, or a little summer stargazing – is an undeniably impressive sight. Come winter the blossoms remain, however the roof returns and guests toast themselves beside a roaring log fire as the space is transformed into an intimate snug, dotted with candles and serving delicious Provençal and Basque food.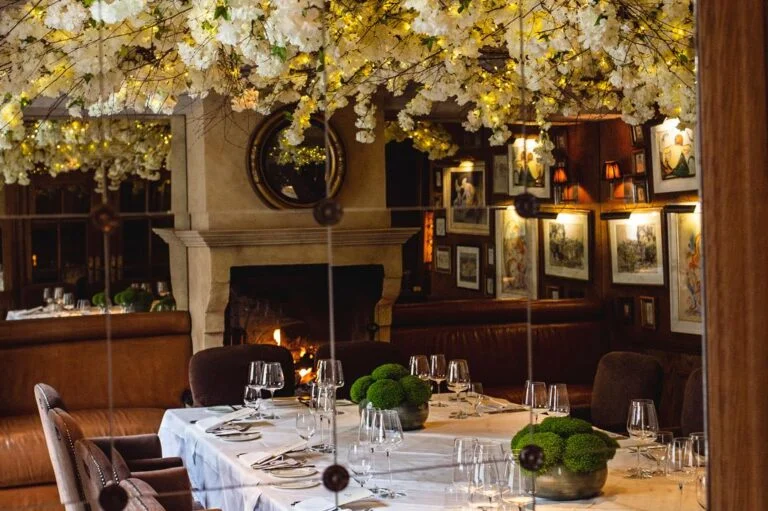 Bow-tied waiters float over to you delivering the likes of Welsh venison with red wine braised salsify, topped with beetroot and blackberries. Opt for a side of truffle mash potato; or a zesty salad of seasonal green leaves, drizzled in French dressing with an optional garnish of truffles. Follow with a delicate cherry blossom parfait, sprinkled with pistachios alongside morello cherry sorbet. If you are in awe of both the scenery and menu, you can go for a six-course tasting menu (with optional wine pairings) so you can get soak up a bit of everything.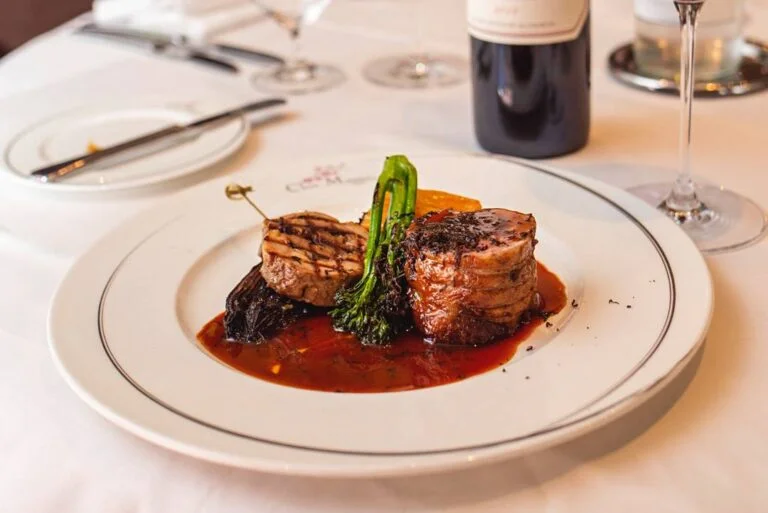 Their wine list – which is considered a "fundamental part" of your experience at Clos Maggiore – spans 100 pages, 18 countries and four centuries, with some very, very impressive vintages on offer. And you can easily have a snifter from one of their more expensive bottles, as they serve a selection of their rarest by the glass.
You'll be hard pushed to find better.
NOTE: Clos Maggiore is open daily for lunch and dinner. If you'd like to dine under the blossom, make sure to stipulate this when reserving your table right here.
Clos Maggiore | 33 King Street, WC2E 8JD 
---
Looking to have a tipple nearby? Check out the best bars in Covent Garden…