The Daisy Green Collection have barged into Paddington.
Literally. 
That is to say, they've brought two barges – the Darcie Green, and the May Green – and filled them with all the things that make their classic Australian Brunches so classically delicious. They're both 50m long, and set over two floors, with an open upper deck, and dazzlingly colourful exteriors and artworks designed by Sir Peter Blake, who is often referred to as 'the father of British pop art' (a title that seems deserved when you learn that he designed the Sgt. Pepper's album cover).
Here's what each of them does best:
THE DARCIE GREEN
Set up for all-day dining, on the menu, you can expect all the traditional Daisy Green Collective goodness; dishes including  halloumi fries, sticky beef short ribs, Szechuan soft shell crab and giant chicken parmigiana. And while we're all familiar with bottomless brunch (which will of course be featured here). Next door, there's,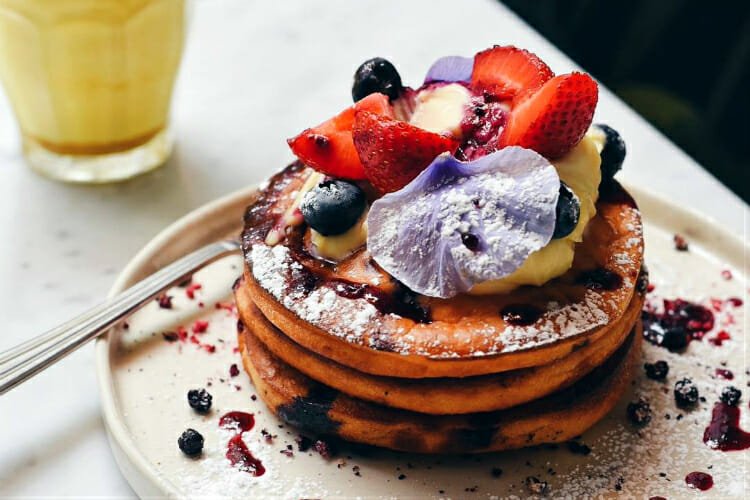 THE MAY GREEN
Designed as a floating bar & coffee shop, they've got java juice from their house-brand Beany Green, juices, smoothies, and cocktails including jugs of Bloody Marys, their own take on an espresso martini, and even a Moscow Mule on draught.
Whatever floats your boat.
NOTE: Darcie & May Green are for breakfast, lunch, and dinner, all week long. You can find out more, and make a booking at their website right HERE.
Darcie & May Green | Sheldon Square, W2 6DS
---
Landlubber? Head to the less nautical Timmy Green…