One of the more recent additions to the burgeoning Soho House empire, Dean Street Townhouse proves that if Nick Jones thinks jam "Roly Poly" is back, then it's back.
The contrast of the Georgian-style building in the heart of Soho, coolly decked out with dark woods and red leather seating, and food that sometimes feels like a cross between a 70s dinner party and good versions of the meals you probably got at school, is an amazing one.
You get all of the feeling of being somewhere a little hip – even sultry, with its dark decor, velvety armchairs next door and low lighting – without the frustration of nibbling away at unsatisfyingly artistic cusine.
The food is real, and it's good.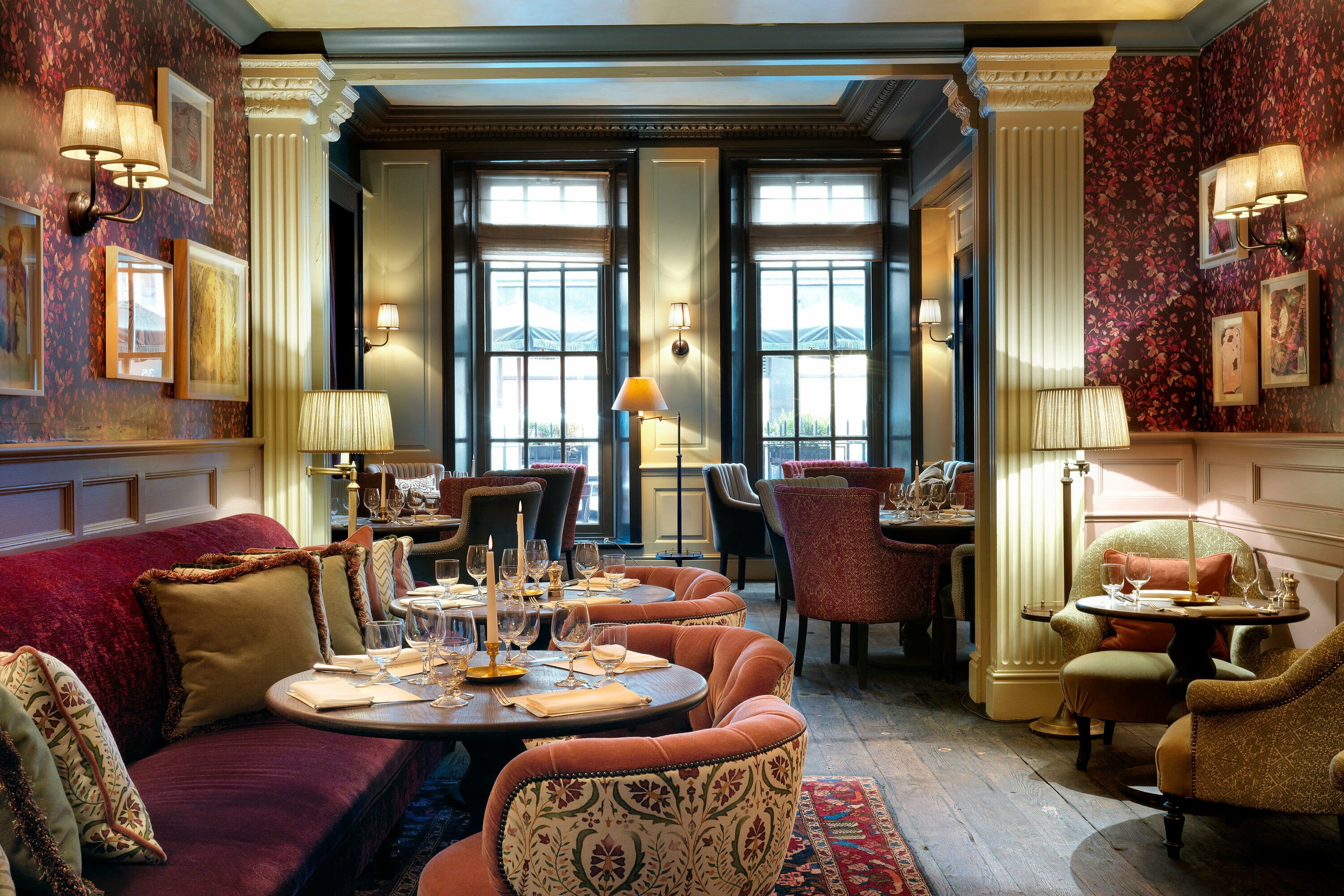 Breakfast, starting at 7am, goes from avocado on toast or a sausage sandwich to pancakes, syrup and bacon or a Full English.  With a big brunch menu put on at weekends, including omelettes and grilled halibut, plus afternoon tea each day and a filling roast provided on Sundays, you have a lot of reasons to go.
Lunch and dinner options are particularly old school: mince and potatoes; fish and chips with mushy peas; rib eye steak or roast chicken; jam roly poly and apple crumble.
If the chef's not somebody's Mum, he ought to be.
NOTE: Dean Street Townhouse is open daily for breakfast, lunch and dinner. You can find out more, or book a table, right HERE. It can get very busy at the bar, particularly on a Friday, so try to book a table in the dining room if possible.
Dean Street Townhouse | 69-71 Dean Street, W1D 4QJ
Images: © Soho House
---
Like great restaurants? Check out our London Restaurant Bible