Decimo is here to make a point.
It comes to us from Peter Sanchez-Iglesias who, up until recently had been running two Michelin Starred restaurants – Casamia and Paco Tapas – in Bristol. And for his first foray into the capital, he's made quite the entrance, with a restaurant ten storeys up at new hotel The Standard in King's Cross.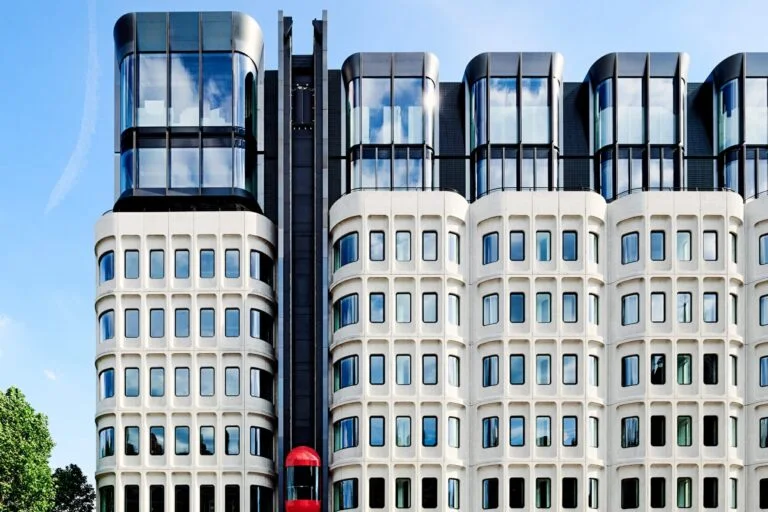 You'll find your way in via its own dedicated, bright red capsule lift that's accessed from outside the building, and which skims across the hotel's elegant mid-century facade directly to the roof. Stepping out into the restaurant, you'll likely not even notice the city's skyline until you've had an eyeful of the striking retro-rustic interior design, which has been styled with cinematic levels of detail: handmade Brazilian red tile tables, vibrant banquette seating, a handsomely striped zebrawood bar, and a ceiling dotted with rattan tiles. Then there's the view, with floor-to-ceiling windows overlooking the city, and out across to the St. Pancras Clock Tower.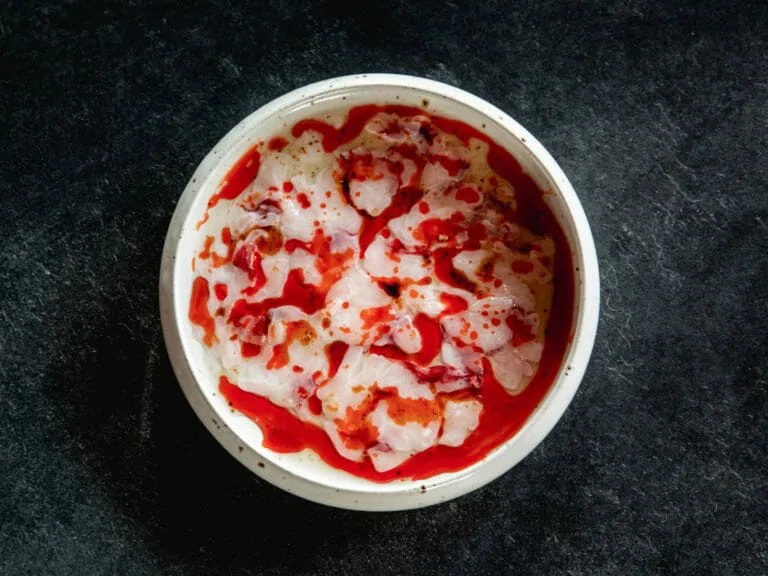 Decimo, incidentally, is the Spanish translation of 'tenth', and the menu here features a well thought-out and creative blend of both Spanish & Mexican dishes. They include the likes of a tortilla topped with a hefty dollop of caviar; octopus aguachile (it's like ceviche); top-grade jamón sliced at your table; and a huge charcoal grill scorching the likes of turbot, scallops, XL-sized langoustines, hulking ribs of beef, suckling pig shoulder, lobsters, and quails with mole glaze.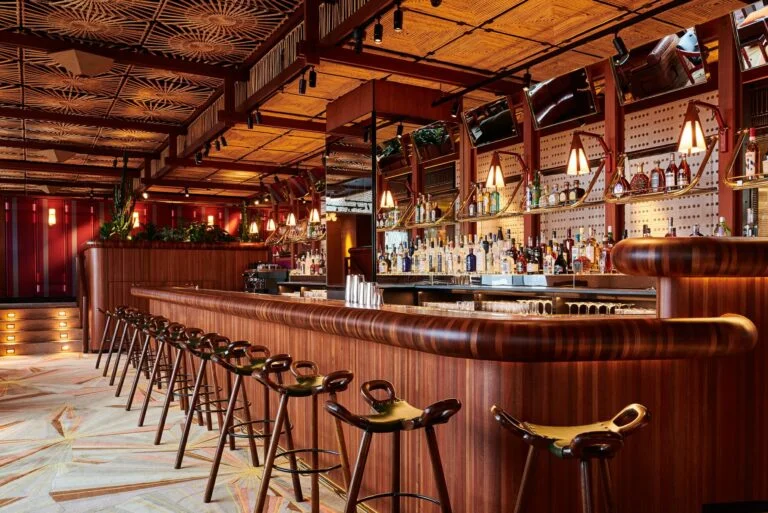 Drop in on a Saturday afternoon, and you'll be treated to one of the finest brunches in the city – not just because of the food (we're talking eggs with morcilla sausage & chickpeas, tortillas with gambas rojas, freshly crushed guac with Decimo's own hand-pressed tortillas chips, etc.)… but also because they have live music from an excellent lineup of bands.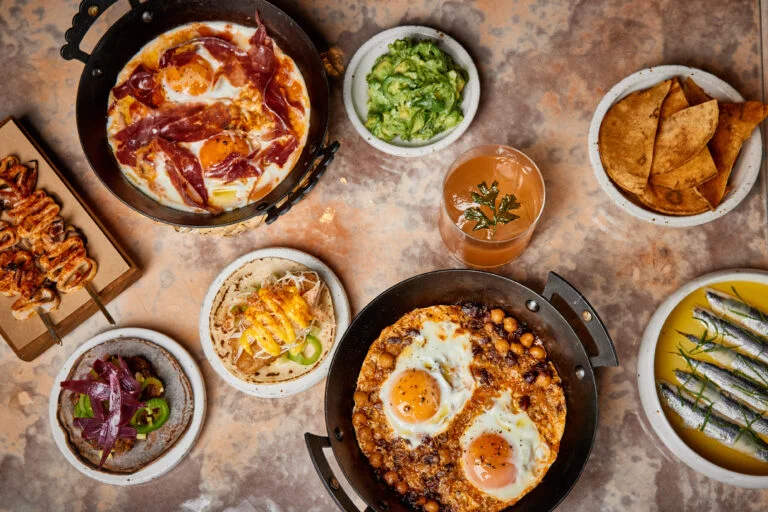 And to drink? There's naturally quite a lot of tequila going on, with a standalone cocktail bar open until 3am serving Mexico's finest, along with rare mezcals and Latin American wines.
Just make sure you take the lift back down before the sun comes up.
NOTE: Decimo is open for dinner Tuesday-Saturday (closing at 3am Thurs-Sat). Brunch is available on Saturdays from 12-4.30pm, with live sets at 1:15pm and 2:30pm.  You can make a booking at their website HERE.
Decimo | The Standard London, 10 Argyle Street, WC1H 8EG
---
Like rooftop restaurants? Check out London's best restaurants with a view