Opening an "anti-Notting Hill restaurant" in the middle of Notting Hill: sounds pretty ballsy.
But don't get the team behind Dorian wrong: founder Chris D'Sylva is a big part of the area's food scene already, as the man behind Notting Hill Fish + Meat and the Supermarket of Dreams (a luxe grocery store stocked with artisan produce and meal kits from the likes of Padella and Kricket). It's clear to see he's got a lot of love for the area as he greets new guests, hugs departing ones and catches up with the regulars. The location, too, is an inextricable part of the neighbourhood – this is the former site of beloved neighbourhood spot Raoul's, and, before that, Coins Coffee Store, where rockstars and It Girls nursed their hangovers.
So what, exactly, is so un-Notting Hill about Dorian? Well, it probably hasn't escaped your notice that the area's been undergoing something of a restaurant Renaissance. Post-pandemic, we've seen the arrival of critically acclaimed live-fire cooking spot Caia; SUMI, a casual offshoot of its Michelin-starred sibling Endo at the Rotunda; the debut restaurant from a Tik Tok legend in the form of Straker's; plus Kuro Eatery, Zephyr, and more. Dorian is positioning itself firmly on the crest of this new wave, respectfully putting aside Notting Hill's reputation for crisp tableclothed fine dining and bringing something altogether more energetic to the scene.
And so it is that, right around the corner from The Ledbury, sits this new neighbourhood gem, whose enormous plate glass windows offer the best advertisement a restaurant could hope for: unanimously joyous people propping up counters and huddled round tightly packed tables, bathed in the warm glow of candlelight.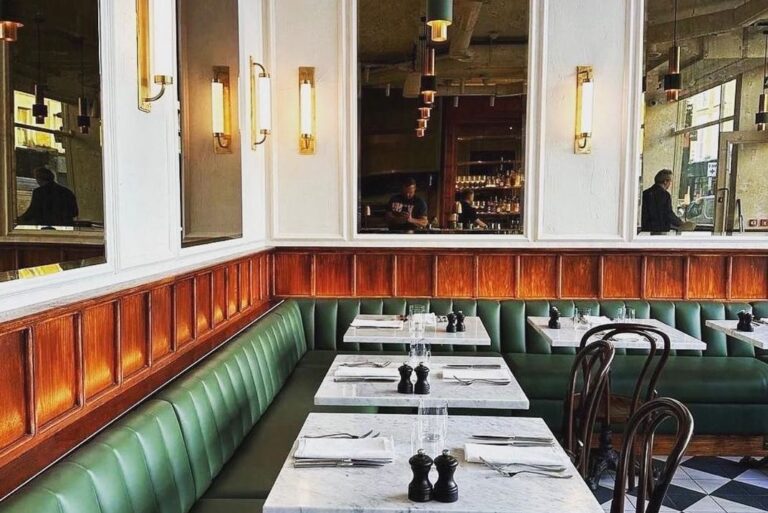 Dorian has atmosphere by the bucketload, thanks to a soundtrack of gregarious chatter and hissing pans, and lighting that will make you look like a movie star. It's got date spot written all over it, but there's also tables of families and friends catching up. The interiors have been designed to feel like a familiar, classic bistro – there are chequered floors, banquette seating surrounded by reclaimed wood panelling, silvered mirrors and a full-height bar that gives the place a New York twang. And, in front of the open kitchen, a dining counter that stretches almost the full length of the restaurant.
As you'd expect from D'Sylva's other enterprises, ingredients are king at Dorian. Suppliers have been hand-picked and meticulously researched, whether it's the pheasant from Scotland (fatter than its Southern counterparts) or the pairing of cuts going into the steak tartare, chilled almost to freezing before prep so that it can be chopped more finely. It explains why the menu generally reads as a list of ingredients, with no clues to its preparation (although the sprightly and knowledgeable staff will be more than happy to enlighten you). Instead, you can entrust head chef Max Coen – who's worked at the two Michelin-starred Kitchen Table, two Michelin-starred Ikoyi, and three Michelin Star Frantzén in Stockholm – to work his magic.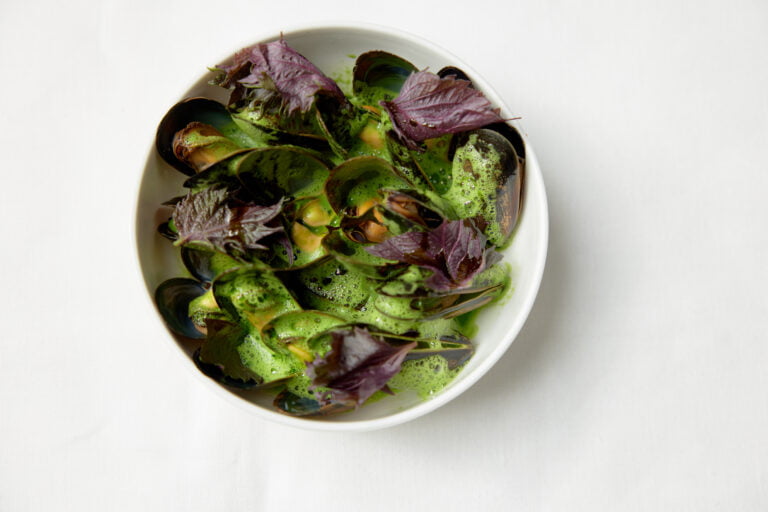 Dorian's signature dish will probably end up being its tiniest: the rösti. You've likely had it as a hangover-busting, sloppy potato patty at brunch before. Here, it's a bitesized triangle of finely grated potato, fried intensely to a crisp, and topped with either crab and onion or melting artichoke. It's ten seconds of pure heaven.
The menu that follows – in a refreshingly traditional twist – is divided into starters, mains and desserts. There are firm and flavoursome mushrooms with celeriac purée and crispy leaves, and striking red carrots with a swoosh of soft curd. There are clams and monkfish in a buttery, briny bath; veal sweetbreads with a herbal gribiche sauce; and wood pigeon… complete with petrified claw. And to finish, some decidedly grown up puddings: pumpkin custard tart, a cheeseboard, and a surprisingly umami-laden chocolate mousse.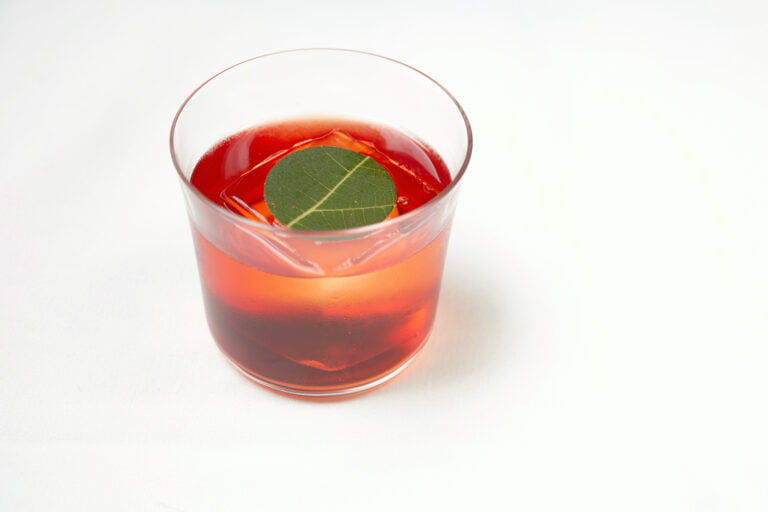 The theme at Dorian seems to be 'the best possible stuff, and the best possible people'. For over at the bar we have another star: Ale Villa is fresh from mixing drinks at Notting Hill's three Michelin Star Core by Clare Smyth, and here he's putting together the likes of Fig Leaf Negronis made with gin-infused leaves. And as for the wine, he's teamed up with the guys who supply Noble Rot to curate a suitably stellar list available by the glass, carafe and bottle.
Together, the team at Dorian have achieved something highly impressive: a neighbourhood restaurant that's worth travelling across town for. Somewhere you could just as easily take your parents, or a date. A place that aims to be low-key, but still feels undeniably special. It's full of wonderful contradictions.
But then, what else from an anti-Notting Hill Notting Hill restaurant?
NOTE: Dorian is open for lunch & dinner Tuesday-Saturday – you can find out more, and book a table, HERE.
Dorian | 105-107 Talbot Road, W11 2AT
---
Want to know more about the area's foodie renaissance? Here are the best restaurants in Notting Hill…