Elliot's Hackney | Creative Small Plates By The Elliot's Team
Elliot's Borough is one of those under-the-radar places that never made seismic shockwaves in the restaurant world, but nevertheless impressed virtually everyone who walked in its doors.
Those who stumbled upon it while browsing the marvels of the market often found themselves surprised & delighted by the simple, creative, ever-changing, and impeccably prepared menu-fillers thrust in front of them. So it comes as no surprise that they've opened a second venue. Even if it did take them a decade to do it.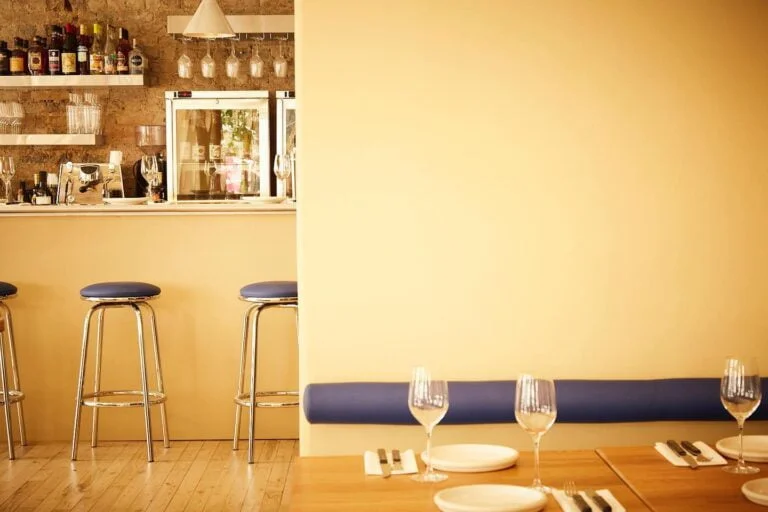 This new spot is in Hackney, and it's an incredibly light affair, with huge windows throwing light onto the all-wooden furnishings. It has all the simple charm of Scandinavian minimalism, but none of its inherent coldness, thanks to the warm colours, and comfortingly welcoming atmosphere brought out by dashes of cobalt blue fabric lining the seats.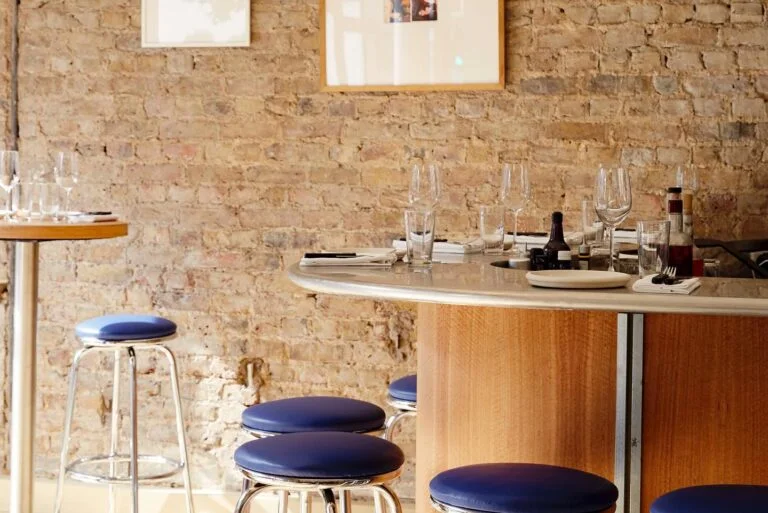 The food has all the classic Elliot's charm, with a rotating menu that will net you the likes of veal tartare with a tonnato dressing & olive oil crisps; some wood-fired sourdough pizzas (they get inventive – there's one with crab, lemon, crème fraiche & pickled chilli); and a hearty cut of monkfish sided by datterini tomato & anchovy. They're even serving UK ex-dairy cow steaks, whose spectacular depth of flavour is bought out even more with some gorgonzola butter.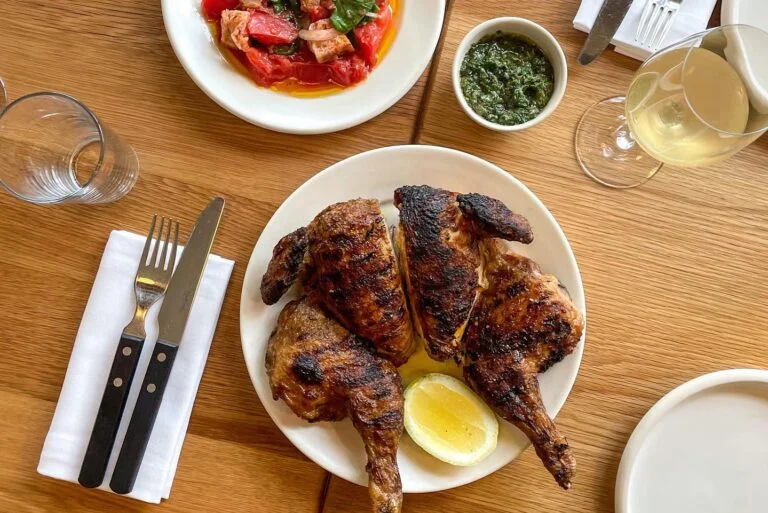 To keep all of that food company, there are simple cocktails including an ultra-minimal Watermelon Garibaldi (it's literally just Campari & fresh watermelon juice), and a Venetian Spritz, which blends prosecco with one of their many aperitivos. The wine list is highly curated, with room for just two or three red and whites a piece, as well as a couple of orange wines, and even a chilled red, too. And that may seem a little too short to please everyone, but trust us…
…Elliot's specialises in surprising you.
NOTE: Elliot's Hackney is open Mon-Thurs 5-10pm, and Fri-Sun 12-10pm. You can find out more, and make a booking at the website right here.
Elliot's Hackney | 121-123 Mare Street, Hackney, E8 3RH
---
Looking for more places to dine in East London? Check out the best restaurants in East London…