Michael Sager and Marcis Dzelzainis have a lot in common:
1) A history at Hackney wine bar, Sager + Wilde, where the former was a co-founder and the latter their talented mixologist.
2) The initial 'M'.
3) Grade 3 tap dancing  They've both opened a bar and restaurant in Clerkenwell serving pasta, bespoke coffee and over 250 bottles of wine.
This last one, it turns out, is not just coincidence… because it's the same place. It's called Fare, and it's settled over two floors of a newly renovated mid-century warehouse in Clerkenwell.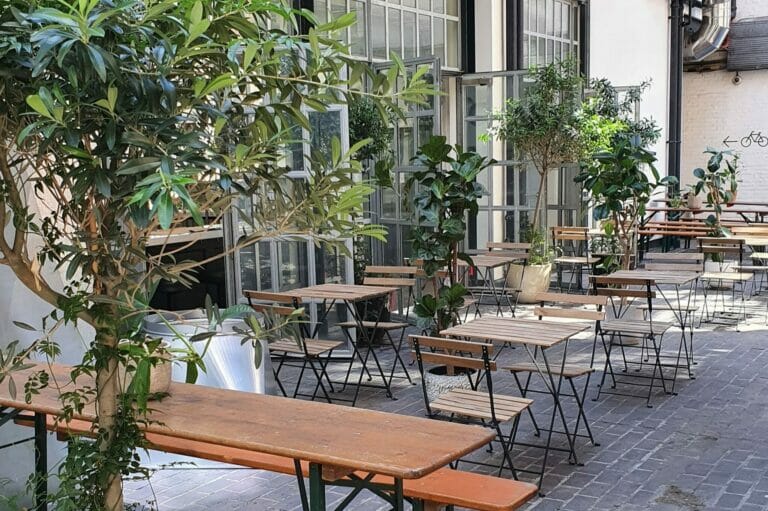 In essence, it's a bar and restaurant that morphs from breezy lunch spot to late night wine bar. Upstairs has a more relaxed feel, with a big wrap-around marble bar and high wooden tables with stools. Downstairs feels more intimate. They've kept the stripped-back warehouse setting, and the lower ceiling, offset by reclaimed vintage pendant lighting and tea lights on every table, makes for an atmospheric dining room. By day, sunlight floods through the concrete and glass skylight between the two floors – but on a really good day, you'll want to make a beeline for the secluded terrace at the back.
On the ground floor you'll also find a grab & go coffee area overseen by nearby roasters Ozone, alongside pastries and focaccia sandwiches to go. Beside that, the bar is stocked with wine plucked from Sager + Wilde's roster of lesser-known, independent growers, and there are some excellent cocktails (overseen by Marcis) including 'frojitos' and a classic Cosmopolitan.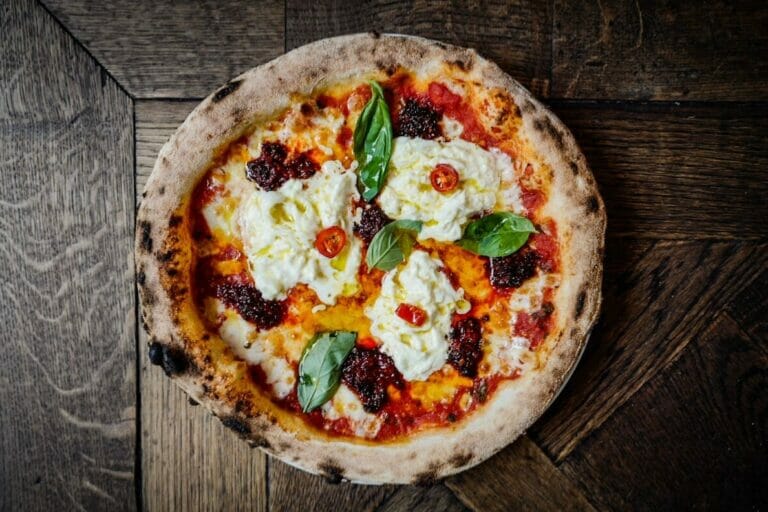 Having reached your limit on those, it's time to crack on to food. Expect a very knowledgeable waiter/waitress dressed in snappy Carhartt overalls to bring you the likes of radishes with whipped cod's roe; pizzas topped with everything from 'Nduja and stracciatella to caramelised onion, pancetta and carbonara cream; and a chorus line of tapas dishes including octopus & chorizo with roasted peppers, and jamón iberico with pan con tomate.
Just make sure everyone gets their fare share.
NOTE: Fare is open Monday – Saturday. You can find out more, and make a booking, at their website right HERE.
Fare | 11 Old Street, London EC1V 9HL
---
Looking for a nightcap spot? Peruse our guide to these excellent Shoreditch bars