And lo, after being on the Ark for a little over five months, Noah saw a dove return to him with an olive branch in its beak.
That's right, only five months.
Lucky bastard.
Here in 2021, we finally have our on olive branch: Fenn, which is opening – for the first time, just to be clear – on April 13th, and showing us all that yes, there is dry land ahead. Life is returning. Zookeepig duty is over.
And Fenn isn't just some second-rate buffet run by a bunch of randos. It comes to us from the team behind the critically lavished Nest over in Hackney, and it's going to be taking over the site of Fulham's Harlequin, which itself was a bit of a stunner (sad emojis). The head chef, Joe Laker, used to man the pans at Anglo, and the executive chef, Johnnie Crowe, has just finished a stint at The Harwood Arms. They're not exactly amateurs.
Things will kick off, obviously, outside. They've got a set of antique French doors which lead out onto a verdant, plant-filled terrace. It's all completely covered and has a few heaters thrown in for good measure. It's literally been designed to be both comfortable & safe. Once things move indoors, the space is promising to be similar to Harlequin, with a lot of warm wood and intimate, low lighting.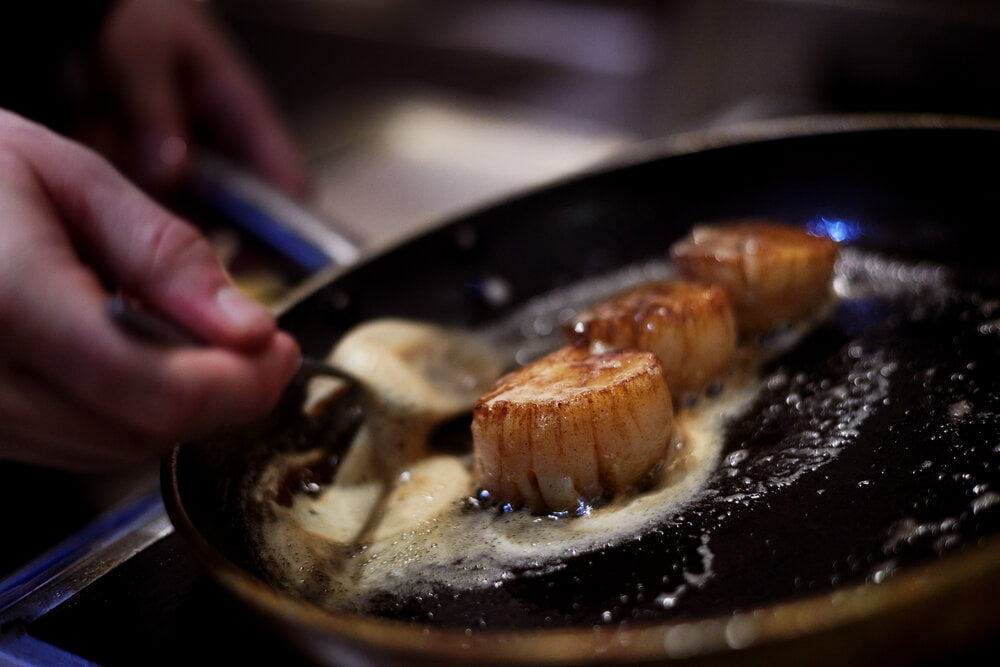 The menu will change with the breeze, and will feature both a la carte & set options. And it's going to be creative and ambitious, to say the least. The opener has the likes beef tartare with fermented chilli and smoked oil, and hand-dived scallops with roast chicken butter, all finished with nutmeg custard tarts and a teasingly rich 70% chocolate ice cream.
And to drink? They have craft beer, cocktails (including an English Negroni with all its ingredients entirely sourced from Highgate & Forest Hill), and a whoooole lot of very good wine. They work with 120 wineries, and even have a take-out bottle shop.
You can book tables right now.
We assume their inbox is flooded.
NOTE: The terrace at Fenn will reopen on April 12th, and is available to book now. The main restaurant will reopen on May 17th. You can book your table for both and find out more at their website right HERE. 
Fenn | 194 Wandsworth Bridge Road, SW62UF
---
Looking for outdoor dining ideas? Behold our list of (really good) places to eat outside in London