The Firebird is a mythical creature from Slavic folklore with brightly burning plumage.
Sadly, it is not performing the courtesy of conveniently pre-cooking itself.
But it has nevertheless inspired something almost as good if not better: a Mediterranean-style restaurant & natural wine bar dedicated to open-fire cooking in Soho.
It's the work of culinary duo Madina Kazhimova & Anna Dolgushina, who currently run a highly rated pan-Asian eatery in St Petersburg called Wong Kar Wine. The venue they've moved into here is the former Corazon space on Poland Street, which they've given a marvellously sleek overhaul – it's now a low-lit Mediterranean terrace, with terracotta floors, dark leather banquettes, and wooden furnishings all conspiring to give a sense of comforting elegance.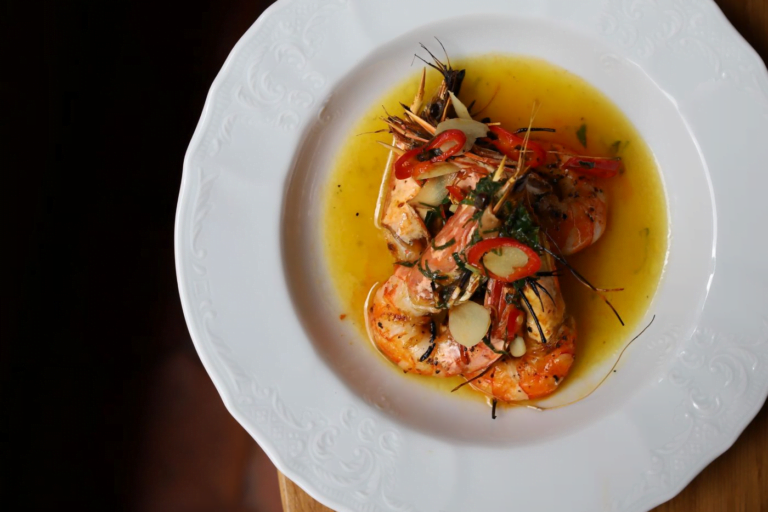 There's also an open kitchen with open fires perpetually burning, fuelled by both charcoal & wood so that things can be both slow-smoked, flash-scorched and everything in between. Head chef Nikos Kontongiannatos (the former Head Chef of Caravan) is corralling those flames into Mediterranean-inspired dishes like charred peaches with ricotta & coriander; tiger prawns with tomatoes, white wine & herbs; and grilled halloumi with Greek honey & truffle. Each dish is strikingly complex and elegant, but decidedly satisfying.
The larger goods span from pork belly with plum ketchup to day boat monkfish with sauce vierge, and hand-dived scallops with truffle mash. And tying it all up in a dessert-shaped bow, there's a torched baked Alaska served by the slice, as well as grilled pineapple with coconut sorbet.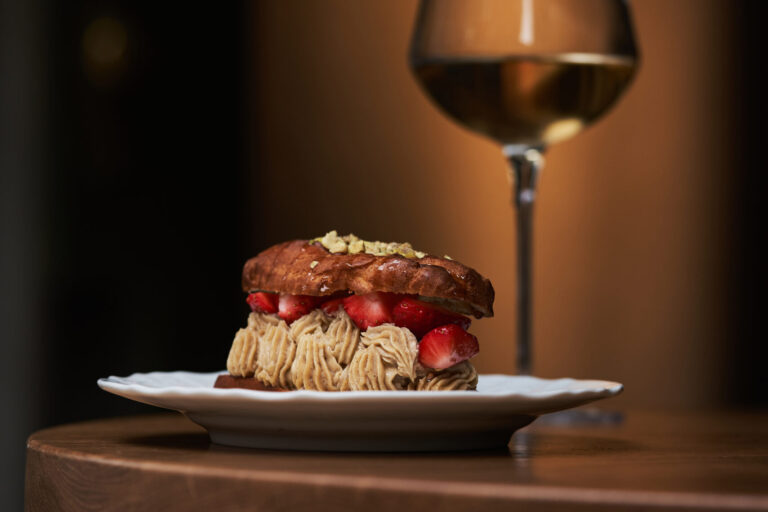 The wine list is a tightly curated list of small-batch, natural, and biodynamic wines wines from across the continent (the European one, just to be clear) with "a focus on those with interesting stories to tell". And backing all that up is a cocktail menu which follows the same flame-lit aspirations as the kitchen, with burned herbs and toasted seeds making their way into the likes of a Smoked Bellini Highball, and a Toasted Sesame Sour.
You can burn through a few of those yourself.
NOTE: Firebird is open now. You can find out more, and book a table, HERE.
Firebird | 29 Poland Street, W1F 8QR
---
Want to meet the neighbours? These are the best restaurants in Soho…