Allow us to introduce chef Francesco Mazzei.
You may have seen him on Saturday Kitchen or MasterChef. He exudes a kind of restless energy that he pours into his many cooking endeavours, from the various restaurants he's opened (Santini in Milan, the Royal Sporting Club in Bangkok, to name but a couple), to the work he does trying to popularise the ingredients from his native Calabria. In fact, there's a good chance that if you've ever tried 'nduja here in the UK, it's thanks to him.
And he's the man in charge at Fiume.
You'll find it at the foot of Battersea Power Station, perched neatly on the banks of the Thames. From here, it has a view over the river (Fiume literally means 'river' in Italian), and it's that terrace that's the real jewel here. It's huge, and it's shaded with huge awnings, and it's peppered with Mediterranean olive trees and pot plants. Inside isn't too shabby either – this is a D&D joint, and lush aesthetics is what they do – so you'll find a lot of natural light splashing out over sapphire-blue leather seating, and a centrepiece pizza oven in the open kitchen.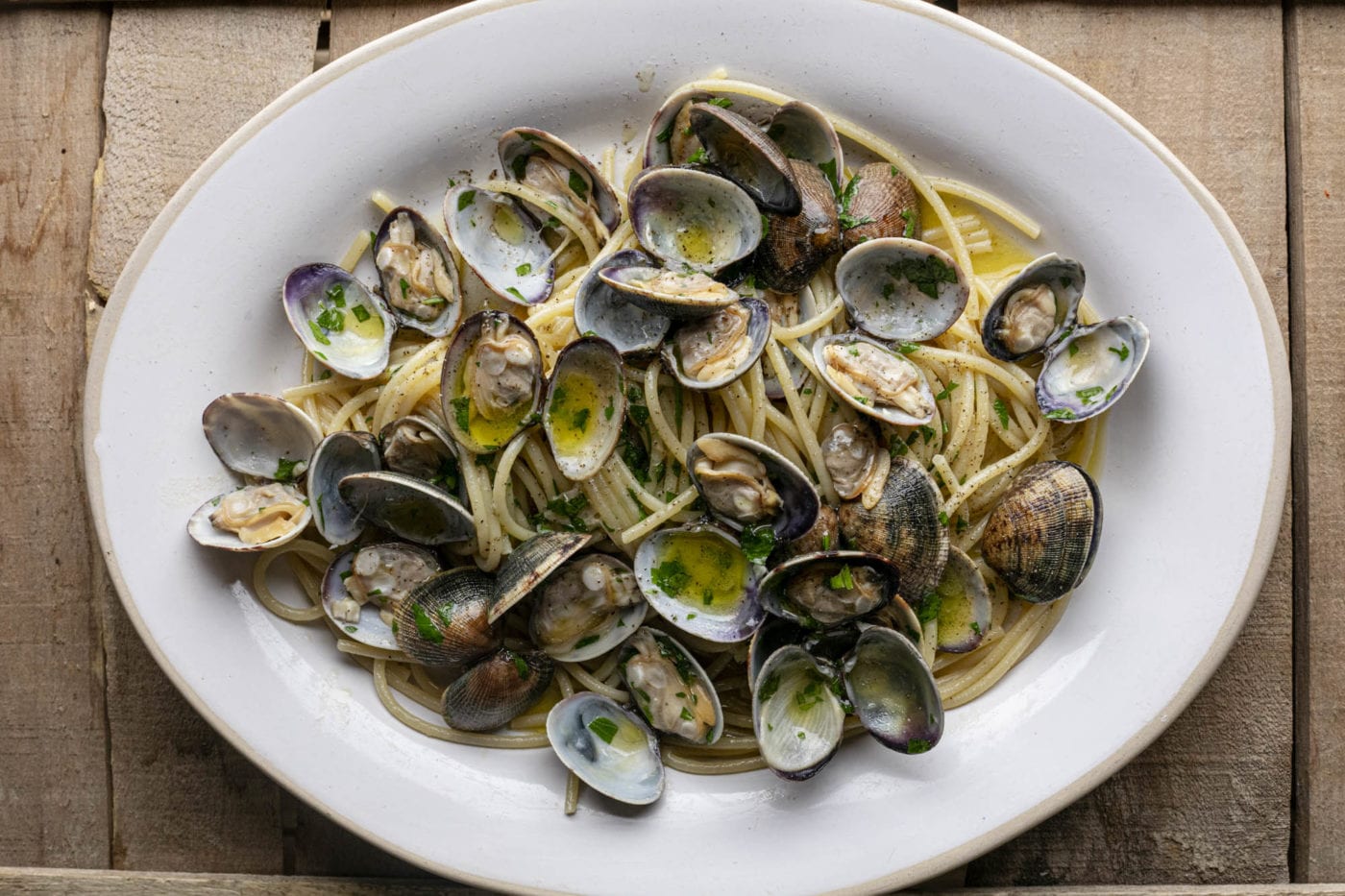 Speaking of the kitchen, the menu is an all Italian, Calabrian-leaning affair. Thus the antipasti include scallops with honey & 'nduja, or some courgette flowers with ricotta. Then the Primi is where the pasta comes in (pasta is not a main course), and includes the likes of Scottish crab and Amalfi lemon tagliolini. And then we come to the Secondi, which features a gigantic Fiorentia steak for two to share. The pizza oven, by the way, doesn't actually make pizza – instead, they're cooking up something called pinsa, the Roman-style pizza flatbread that predates pizza.
The drinks stay similarly Italian, with a healthy selection of spritzes, cocktails, Italian beers, and exclusively Italian wines – although chef Mazzei has (very begrudgingly, we presume) made one concession in the inclusion of a gin & tonic menu. Although there is one made with Italian Gin.
And Mediterranean tonic.
NOTE: You can now book your table for both the terrace and the main restaurant (and find out more at their website right HERE).
Fiume | Circus West Village, SW8 5BN
---
Looking for outdoor dining ideas? Behold our list of (really good) places to eat outside in London